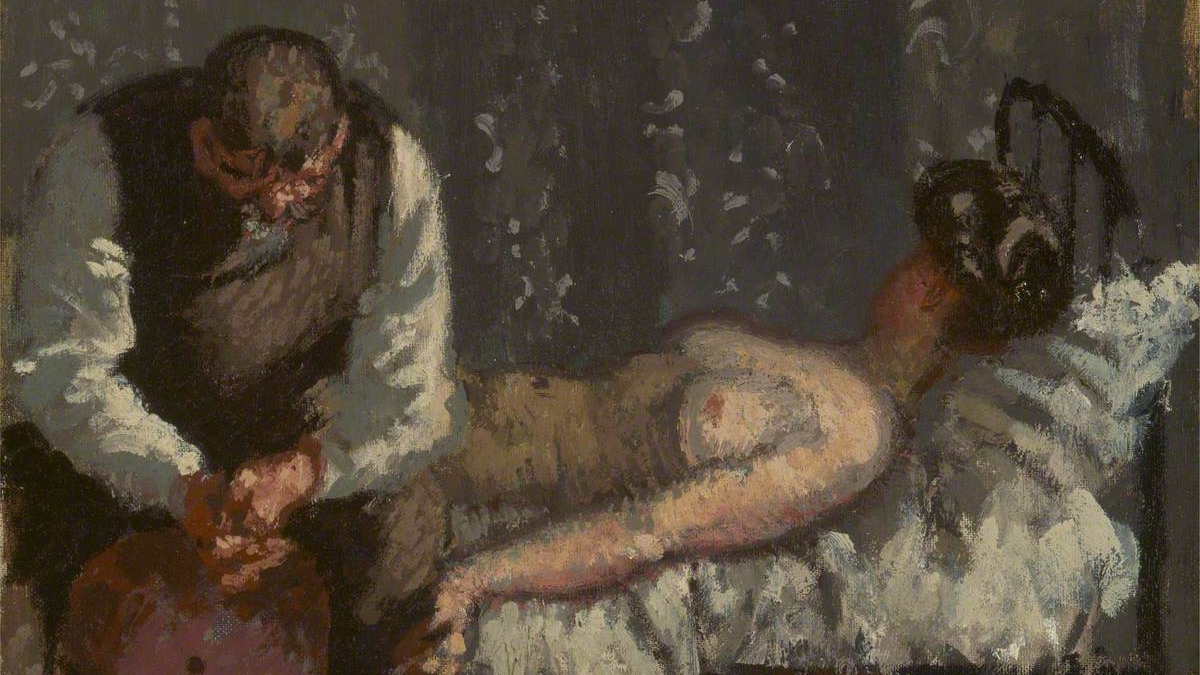 Walter Sickert: The Camden Town Nudes
25 October 2007 to 20 January 2008
At the beginning of the 20th century, Walter Sickert (1860-1942) painted a remarkable series of female nudes which confirmed his reputation as one of the most important modern British artists.
This was the first exhibition devoted to these radical works produced in Camden Town, north London, between 1905 and 1913. The uncompromising realism of Sickert's nudes, set on iron bedsteads in the murky interiors of cheap lodging houses, challenged artistic conventions and divided critical opinion.
The exhibition traced Sickert's reinvention of the nude, exploring the ways in which these powerful paintings addressed pressing artistic and social concerns of the period. It brought together many of his finest canvases, from both private and public collections, including Sickert's four provocative Camden Town Murder paintings, which had never before been displayed together.
To complement the exhibition a display of Sickert's drawings and prints from The Courtauld Gallery's collections was also on show. These rarely seen works covered various periods of the artist's career and demonstrated his exceptional talents as a draughtsman.
Lead exhibition sponsor:
Friends of the Courtauld Institute of Art
Exhibition sponsors:
The estate of Lillian Browse
Nicholas and Judith Goodison
Offer Waterman & Co