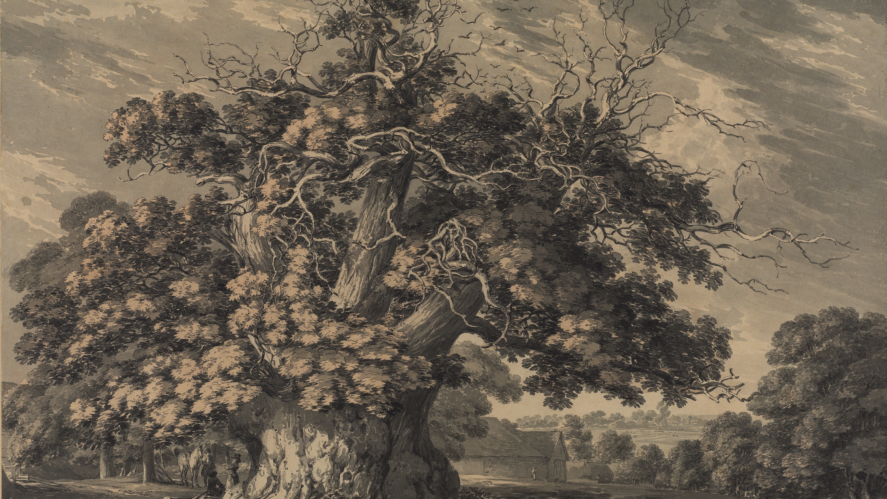 Regarding Trees
18 June – 25 September 2016
This display of drawings, drawn from The Courtauld Gallery's collection, explored artists' enduring fascination with the tree. Ranging from the early sixteenth to the mid nineteenth centuries and including works by Fra Bartolommeo, Jan van Goyen, Claude Lorrain and John Constable, among others, it takes the framework of Gilpin's treatise as its starting point, moving from portraits of individual trees to depictions of trees within landscapes and concluding with a selection of forest scenes. Together, they offer an insight into some of the many roles trees have played over the centuries.
For as long as artists have created landscapes, the tree has been an essential element of them. But, intriguingly, almost from the beginning, individual trees have been the subject of close study in their own right. In many cases they serve as a means for artists to develop their powers of observation and manual dexterity as well as a tool for constructing larger landscapes.
Whether studied directly from nature or conjured from the artist's imagination, whether loaded with poetic or political symbolism or addressed in a down-to-earth, factual manner, artists through the ages have treated trees with the same reverence and psychological insight as a portraitist would accord a sitter.