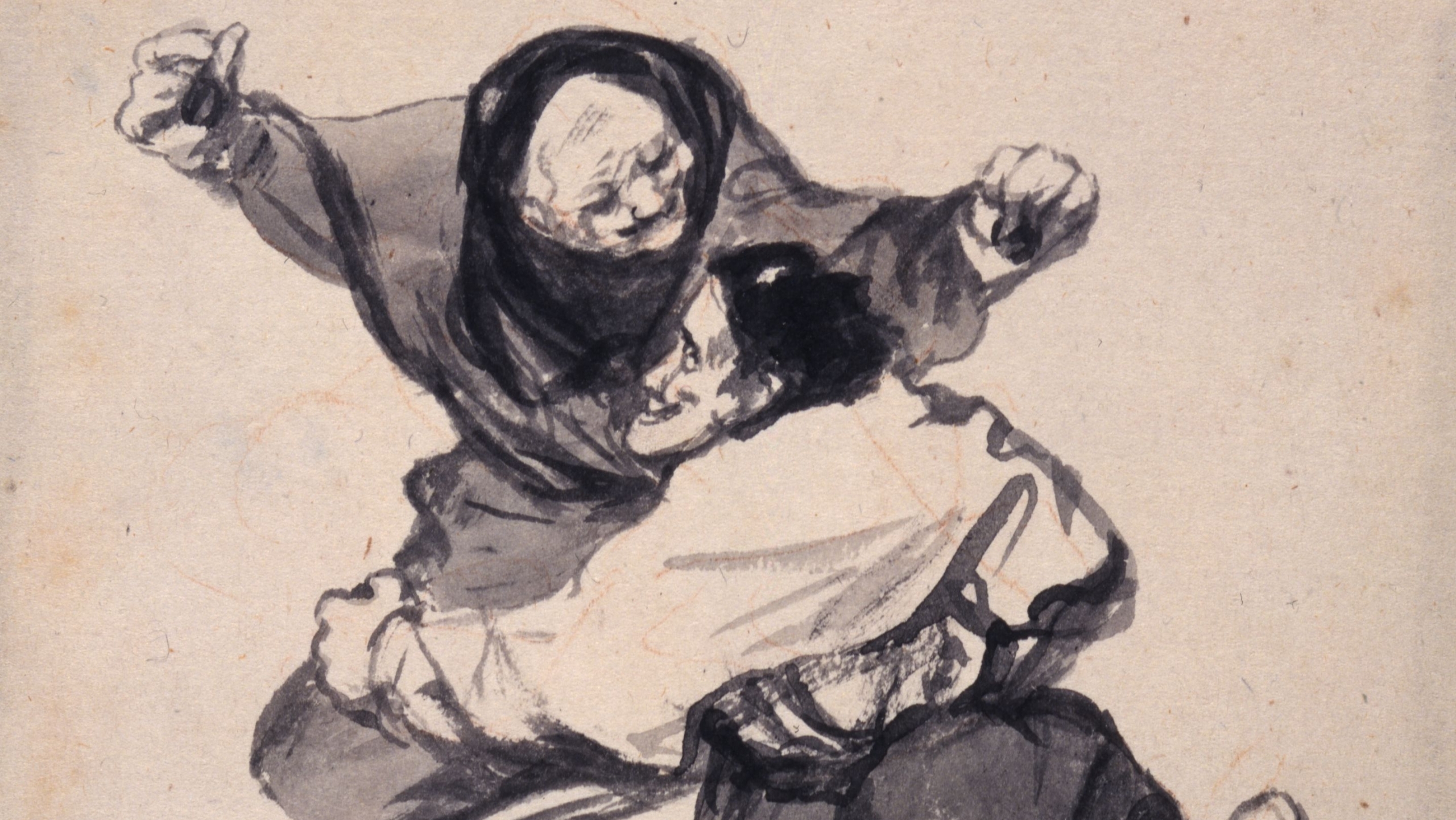 Goya: The Witches and Old Women Album
Remarkable
★★★★
– The Telegraph
26 February – 25 May 2015
This major exhibition reunites all the surviving drawings from the Witches and Old Women Album for the first time, offering a fascinating and enlightening view of a very private and personal Goya.
Drawn in the last decade of his life, the album was never meant to be seen beyond a small circle of friends. Goya gave free rein to his creativity, inventing extraordinary images that range from the humorous to the sinister and the macabre.
In this exhibition visitors are invited to discover the private world of Goya's boundless imagination, expressed through visions and nightmares, superstitions, and the problems of old age. Above all the drawings reveal Goya's penetrating observation of human nature: our fears, weaknesses and desires.
Benefactor

Friends of The Courtauld
International Music and Art Foundation
Anonymous, in memory of Melvin R. Seiden
Supporters
Benjamin Proust Fine Art Limited London
Embassy of Spain, Office for Culture and Scientific Affairs
Sam Fogg
Travolozza Foundation – Katrin Bellinger