Permanent Collection Virtual Tour
The Courtauld's much-loved permanent collection ranges from the Middle Ages to the 20th century, including masterpieces such as Manet's A Bar at the Folies-Bergère (1883), Van Gogh's Self-Portrait with Bandaged Ear (1889) and the most significant collection of works by Cézanne in the UK.
Located in the magnificent historical setting of Somerset House in London, experience all three floors of our remarkable collection.
Launch the virtual tour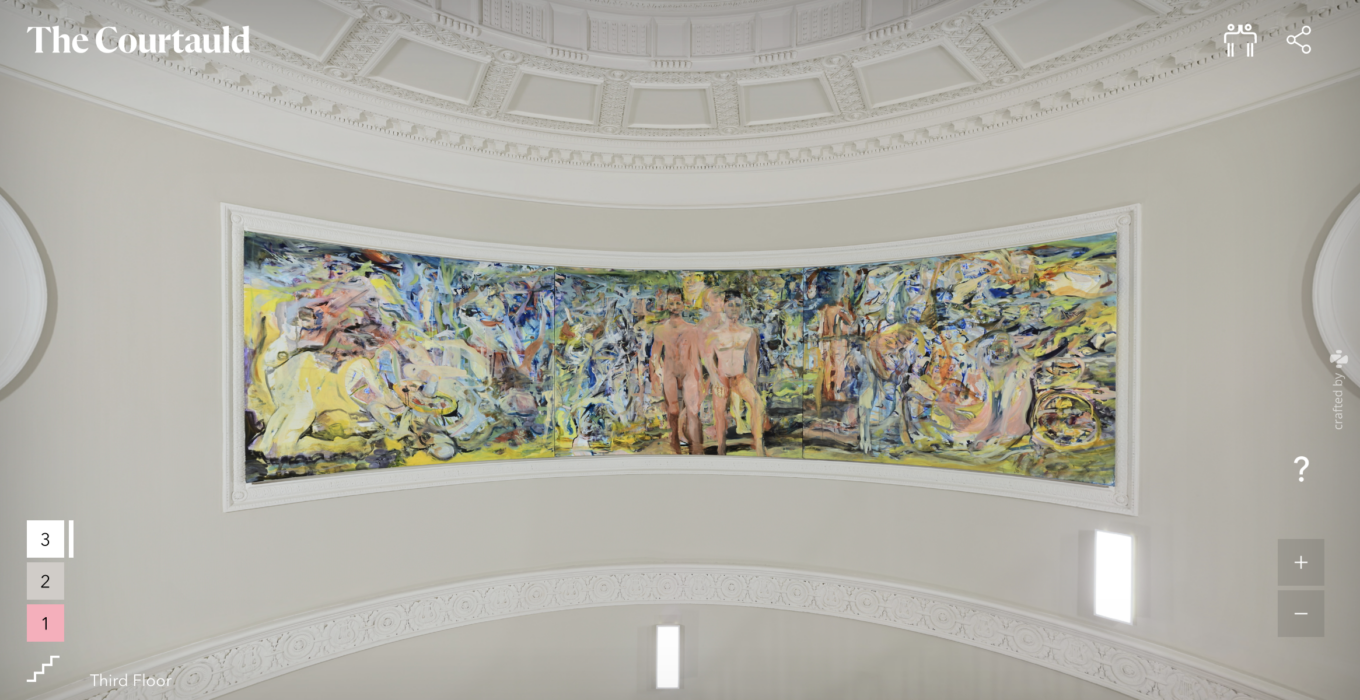 Van Gogh. Self-Portraits Virtual Tour
Van Gogh. Self-Portraits takes as its springboard Van Gogh's iconic Self-Portrait with Bandaged Ear (1889), one of the most celebrated works in The Courtauld's collection, and brings together around half of the self-portraits Van Gogh created during his short years as a painter.
This is the first time that the full span of Van Gogh's self-portraiture has been explored in an exhibition. Several works in the exhibition were last together in Van Gogh's studio and have never been reunited, until now.
Launch the virtual tour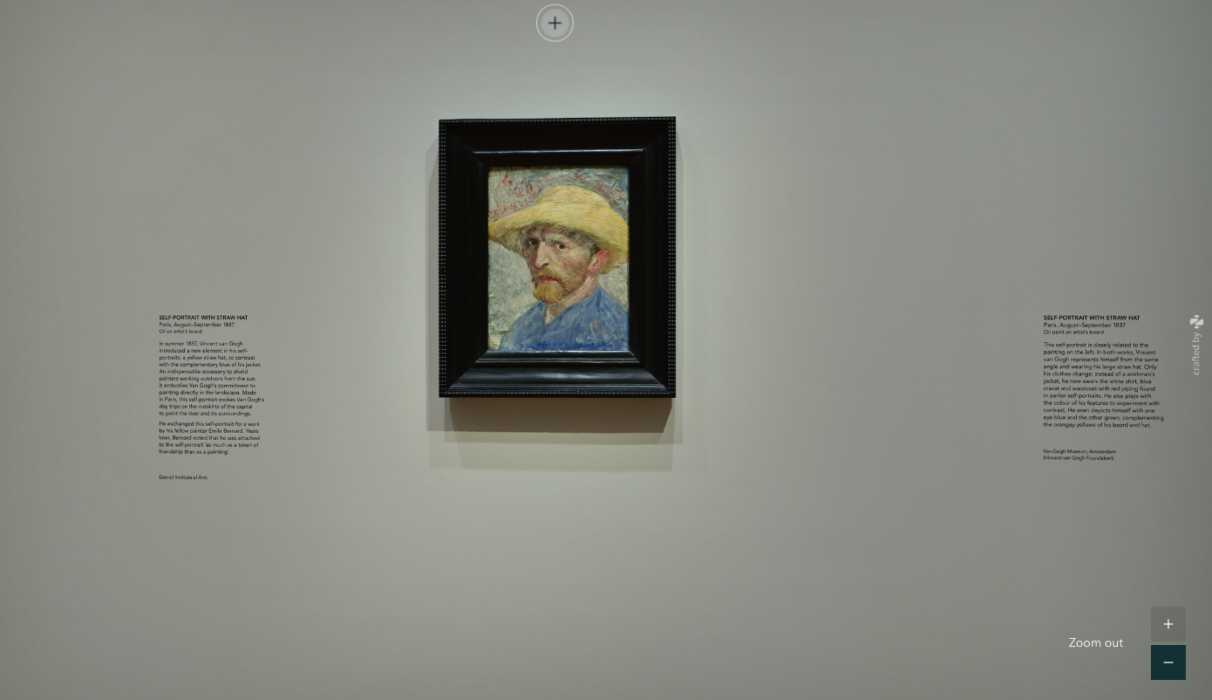 Our virtual tour uses a photographic technique to show The Courtauld Gallery and our collection in exceptional close-up quality.
You can roam each room of the Gallery, and zoom in to look closely at masterpieces from our collection, from individual brush strokes to the texture of the paint.