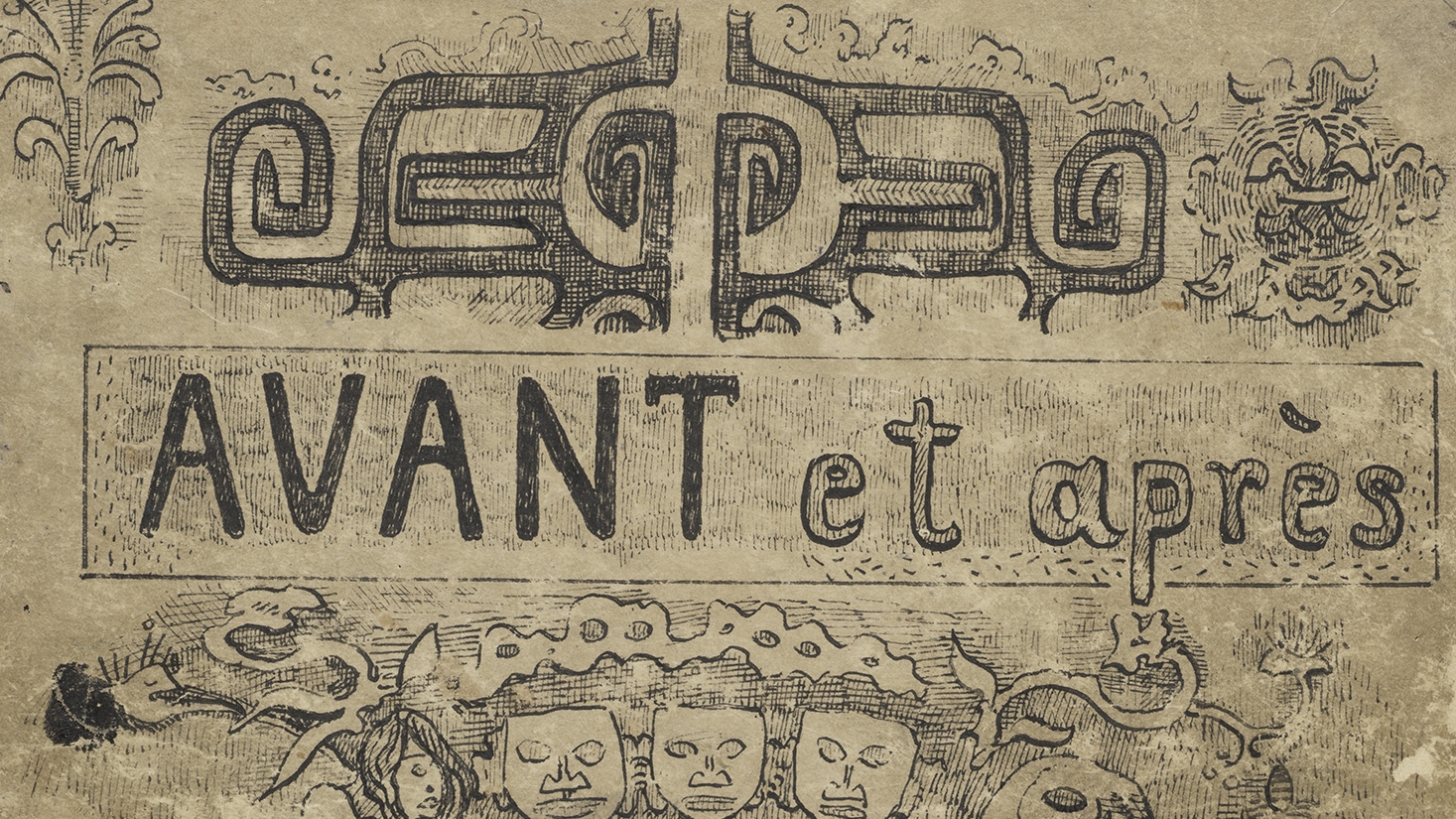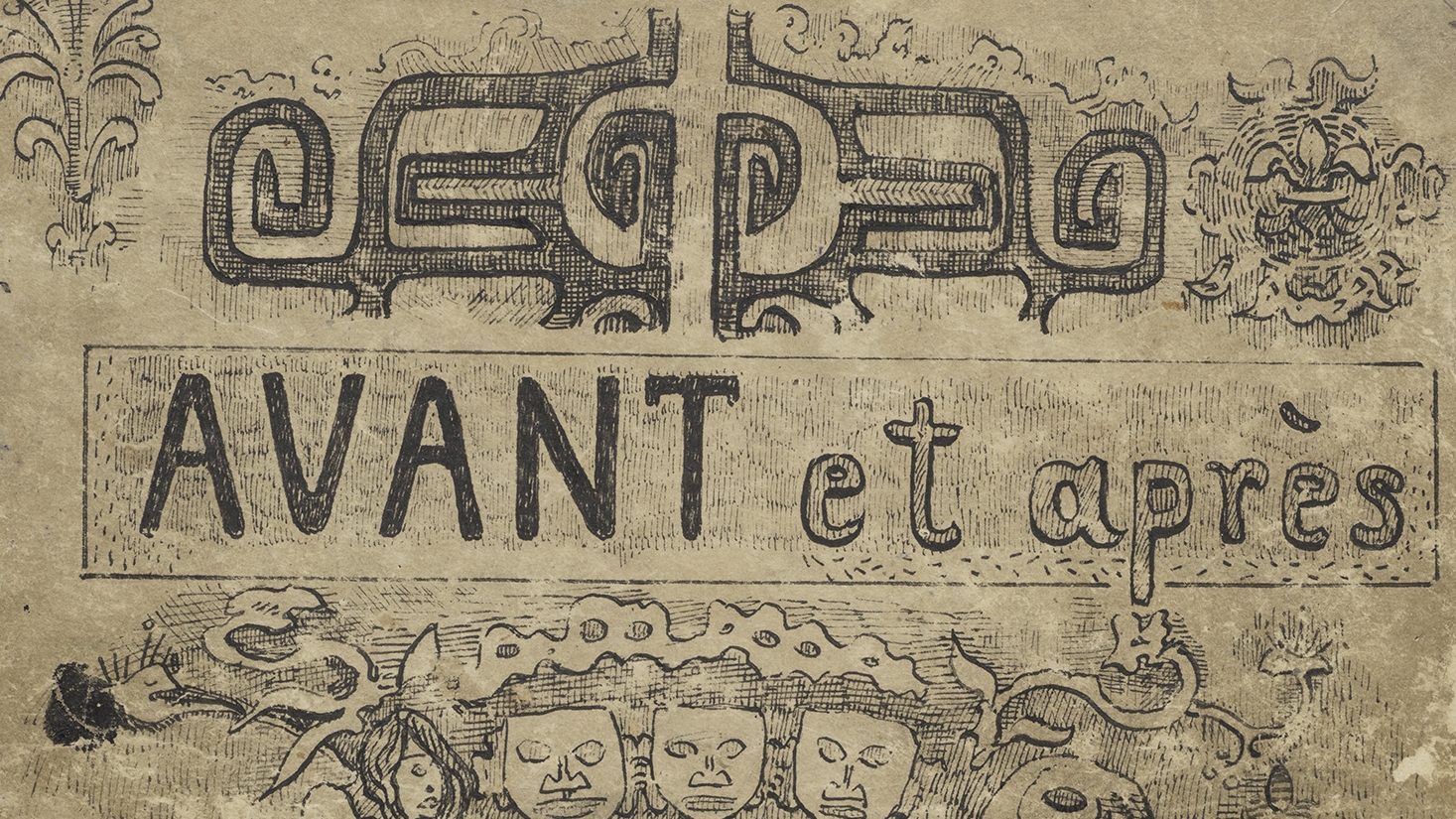 Discover Avant et après by Paul Gauguin
In 2020, The Courtauld acquired one of the most significant artists manuscripts ever to enter a UK public collection – a unique and richly illustrated text by the highly influential French Post-Impressionist artist Paul Gauguin.
Part-memoir and part-manifesto, the 213-page manuscript, titled Avant et après (Before and After) reveals important insights into Gauguin's life, relationships and thoughts, and includes numerous ​drawings and prints by the artist.
Offered to The Courtauld as part of the Government's Acceptance in Lieu scheme administered by the Arts Council, Avant et après is the last major manuscript by Gauguin in the world outside a public collection, and now the only example in the UK. It was written in 1903, the year of the artist's death, at his home on the Marquesas island of Hiva Oa, French Polynesia. It had never been exhibited publicly and remained unstudied by scholars in its original form.
Watch a short film about the Avant et après manuscript.
Avant et après is an important addition to what is already the most significant collection of works by Gauguin in the UK – joining amongst other works the masterpieces from his Tahitian period, Nevermore and Te Rerioa – and further strengthens The Courtauld's resources for Gauguin scholarship.
In addition to anecdotes about his friendships and opinions on the work of leading contemporary artists such as Degas, Pissarro, Signac and Cézanne, one of the key sections in the manuscript reflects on the brief yet tumultuous period that Gauguin stayed with Vincent van Gogh in Arles. Gauguin describes the incident in which Van Gogh severed his own ear after a violent quarrel with his fellow artist, a passage that was long regarded as the primary source of information about that fateful and infamous event.
The manuscript is also studded with examples of Gauguin's opinions on literary figures and caustic comments on those art critics who did not understand (or appreciate) the modernity of his art. Gauguin's hatred of hypocrisy and bourgeois morality is a constant theme. The text also includes excoriating attacks on the French colonial and church authorities in Polynesia, alongside examples of his own exoticist racial stereotyping.
Now available to read online
The manuscript is now available to view and study as a scroll-through document on The Courtauld website, accompanied by a revised transcription and new English translation that remains as close to the original French as possible with an honest and unfiltered representation of Gauguin's language that will aid research on the artist and his legacy.
Read more