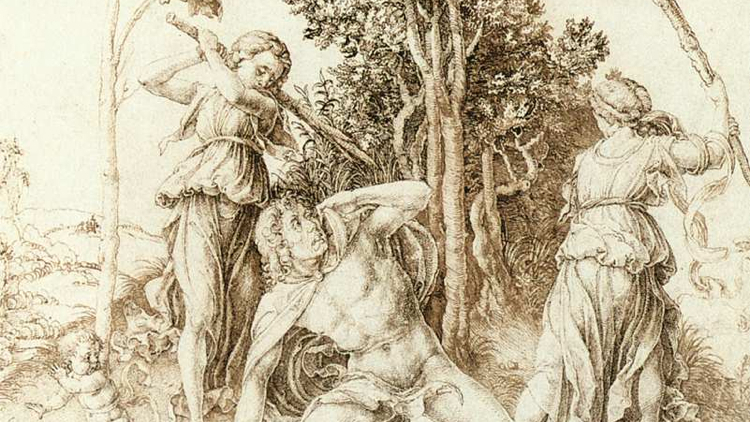 Antiquity Unleashed: Aby Warburg, Dürer and Mantegna
17 October 2013 to 12 January 2014
On 5 October 1905 an audience of some 300 people attended a lecture at Hamburg's concert hall entitled 'Dürer and Italian Antiquity' (Dürer und die italienische Antike).
The speaker was Aby Warburg, who would go on to become one of the most influential art historians and cultural theorists of the 20th century.
Warburg illustrated his lecture with a striking display of ten original works of art borrowed for the occasion from the Hamburger Kunsthalle.
They included Albrecht Dürer's early master drawing The Death of Orpheus, the celebrated engravings Melancholia I and Nemesis, and four exceptional prints by Andrea Mantegna (c.1431-1506).
Featuring the very same works of art, this exhibition recreated Warburg's seminal display to consider his influential contribution to the study of Albrecht Dürer.
It was organised in collaboration with the Hamburger Kunsthalle and complemented The Courtauld's main exhibition The Young Dürer: Drawing the Figure.