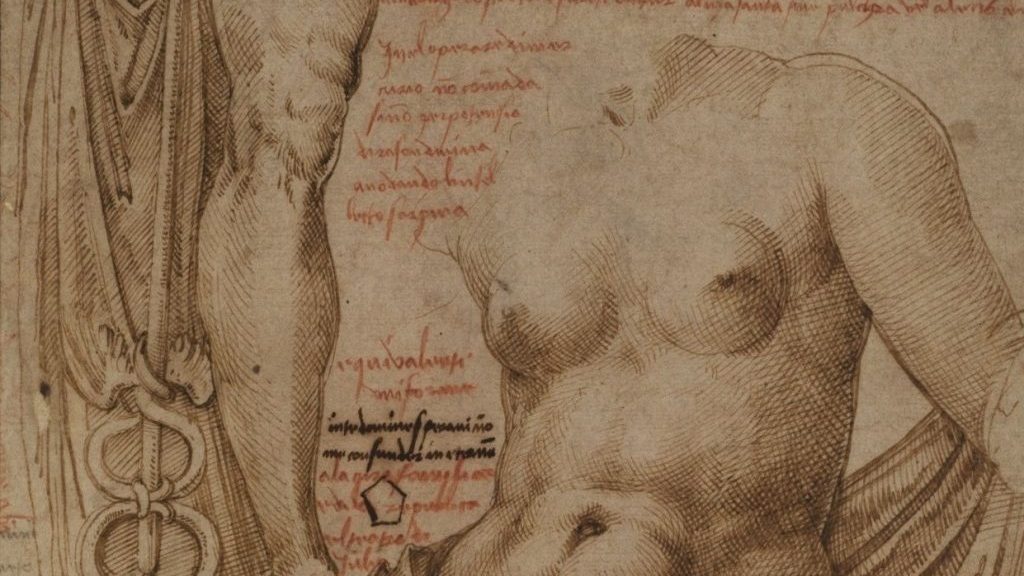 Reading Drawings
21 January – 4 June 2017
Inscriptions on drawings reveal essential information about their authorship, dating, subject matter, purpose and history. In Reading Drawings, a selection of works from The Courtauld Gallery's own collection demonstrated the varying reasons both artists and collectors wrote on drawings, ranging from straightforward signatures to lengthy captions, invented languages and marks of ownership.
Drawings by masters such as Canaletto, Signac, Rubens and others, attest that throughout the ages and regardless of school or nation, artists have felt compelled to write on their drawings. Such inscriptions may be notes to themselves or to others, records of date and time, or unrelated musings scrawled on the first available sheet of paper.
Later owners were similarly unreserved about marking up the drawings in their possession, writing either their own names or the names of the artists to whom they attributed their works. Collectors with more substantial numbers of drawings frequently stamped their sheets with a collector's mark as well, displaying their ownership for all to see.
The works on view encompass the sixteenth through twentieth centuries, and several have never before been exhibited. They embody an intriguing variety of annotations, and demonstrate how every inscription enriches our knowledge of each work, shedding light on its execution, purpose and ownership.