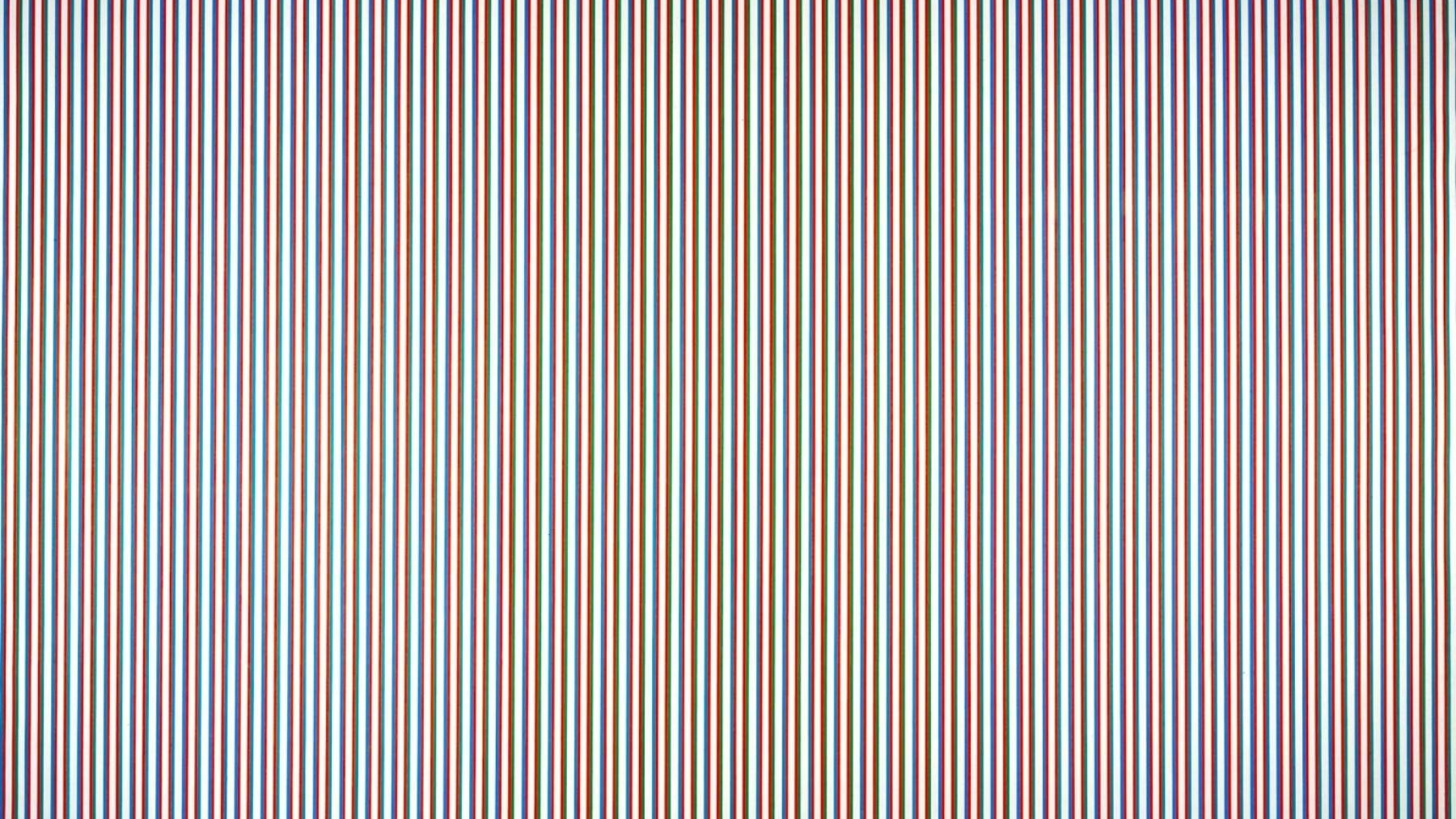 Bridget Riley: Learning from Seurat
"An exhibition of pure genius" ★★★★★ The Guardian
"fascinating"The Week

17 September 2015 – 17 January 2016
In 1959 Bridget Riley painted a copy of Georges Seurat's Bridge at Courbevoie, one of the highlights of The Courtauld Gallery. This experience represented a significant breakthrough for Riley, offering her a new understanding of colour and perception.
The lessons she took from Seurat emboldened her to strike out into the realm of pure abstraction and over the following few years she produced the first major abstract paintings based upon repeated geometric patterns for which she is today famed.
This seminal moment of artistic discovery is the springboard for a special display which will bring Seurat's Bridge at Courbevoie with a selection of seven early works by Riley.