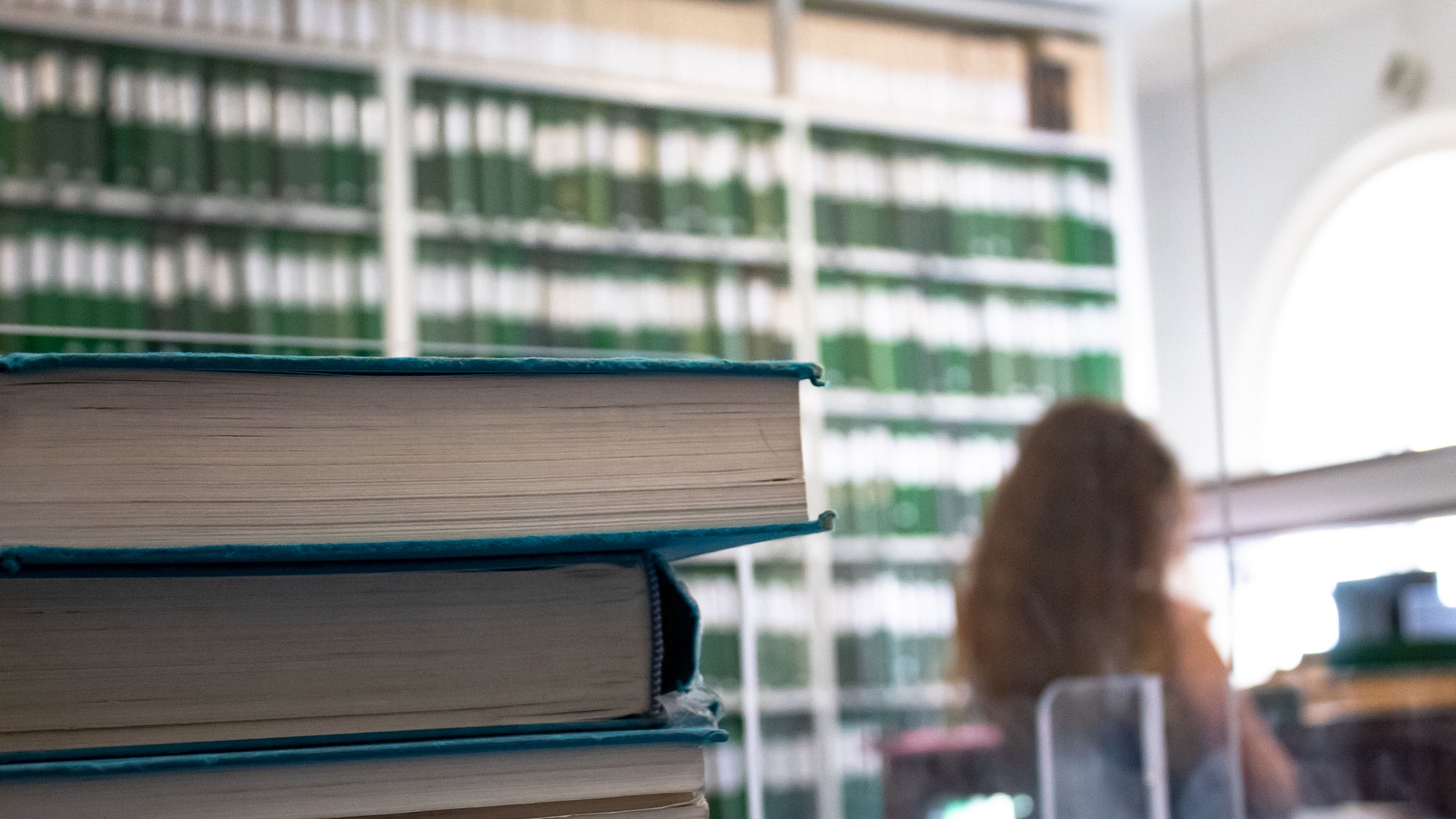 Visit and View at Somerset House Library
Courtauld staff and students can book to visit Somerset House Library via Visit and View to consult requested material from the:
Image Libraries
Print Journals
Special Collections
How to book a Visit and View space
1. Go to our Bookings calendar 
Select the Visit and View option to see availability. The calendar shows the slots available; all slots are in the afternoons, Monday to Friday.
2. Chose the session that suits you using your Courtauld IT account and email address
Each session last one hour and 45 minutes. Please try and book your sessions either on Mondays to Wednesdays or on Thursdays and Fridays. This means we are less likely to have to close if you subsequently test positive for COVID-19 as the Library team works in bubbles
3. Provide the required information on the items you wish to see
Please provide as much information as you can, to help us locate the right items. We may contact you for further details.
4. Check your email for confirmation of your booking
We will share details of arrangements for visiting the Vernon Square Library and send you a reminder the day before your booking
4. Follow these instructions when you arrive
You can arrive any time during your appointment but we will ask you to leave at the end of your booking so we can prepare the spaces for your friends
In-line with government advice you must:
Book your Visit and View session in advance using our booking calendar
Take a Lateral Flow test the day before or the morning of your visit (or twice a week if you are attending regularly), and be prepared to share your results
Not come in if you feel unwell or have been told to self-isolate
Travel outside of peak times (where possible)
Wear a face covering inside the building (including in the library spaces)
Follow one-way routes and social distancing guidelines and stay 2m away from other people wherever possible (including in the rolling stacks)
Maintain good hand hygiene, washing hands and using hand sanitiser
Scan the NHS app QR code on visiting the building if you have this downloaded on your phone
Tap in your ID/ access card on the reader by the door that leads into the staircase from the Vernon Square Reception and/ or on the reader at the library turnstile (if you are not using any other part of the building)
While you are in the library, remember to:
Avoid adjusting the doors or windows that we have opened to ensure good ventilation
Leave the seats where we have placed them to maintain social distancing
Sanitise your hands before and after using the books
Place any books you have taken off the shelves on the trolleys we provide
Bring the books you want to borrow to the helpdesk as soon as you have chosen them to minimise queues at the end of each session
Email library@courtauld.ac.uk with any questions (staff in the library can only help you find items and resolve issues with your account)