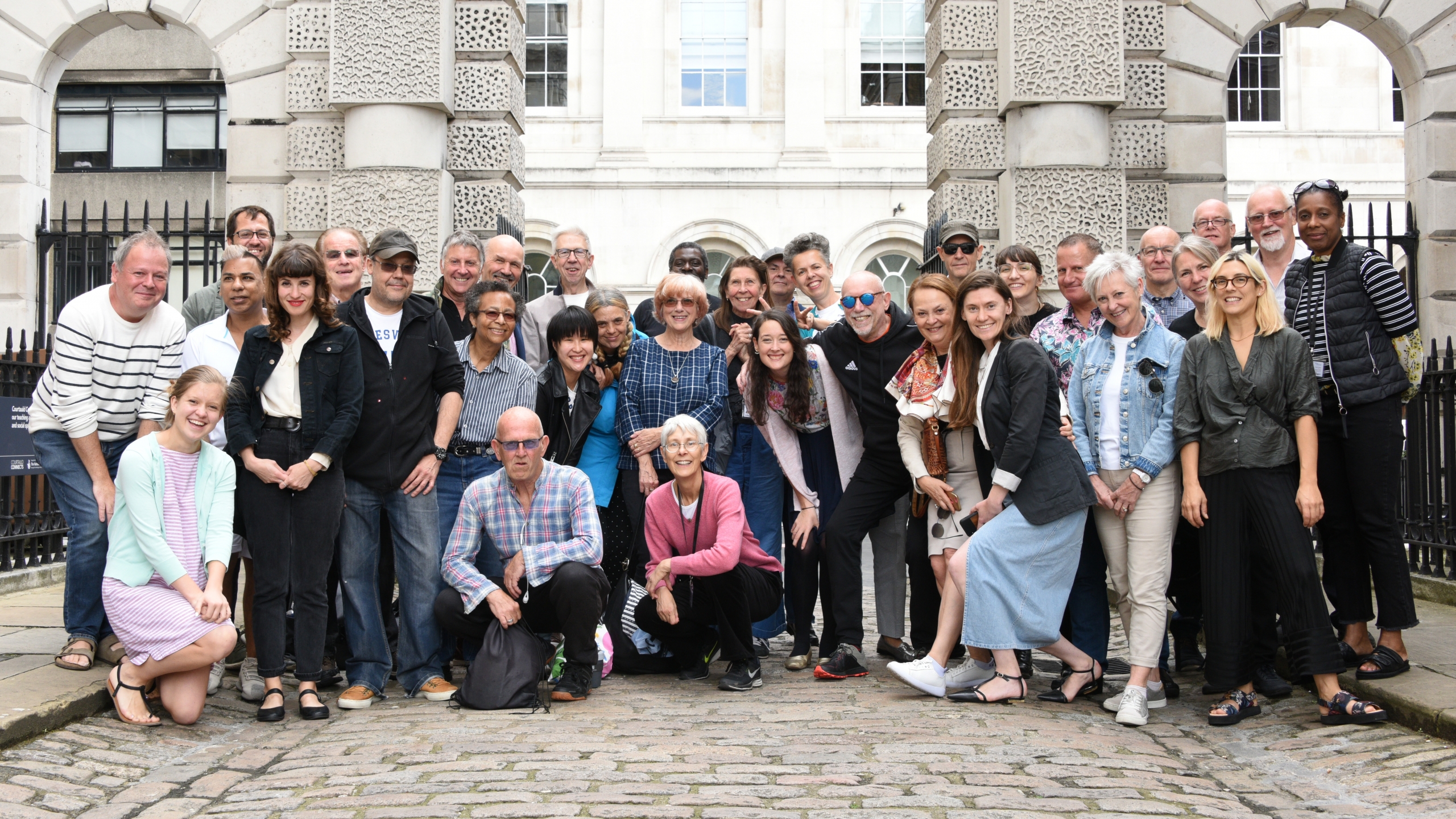 Digitisation Volunteer Project
As part of Courtauld Connects, we will open our photographic collections to the public, making our full resolution digital images available online for the first time. With the ambitious goal of reordering, numbering, photographing and cataloguing over 60,000 negatives and nearly one million mounted photographs, in 2017 we started looking for passionate volunteers and found incredible support and generosity from over 900 people since the beginning of the project.
Update February 2022
We're delighted to resume recruitment for our brilliant team of Digitisation Volunteers based in the Conway Library at Somerset House.
Please complete this form to join our waiting list and we'll be in touch with more information on how to join the team.
We also have a remote volunteering project on Zooniverse called World Architecture Unlocked, so you can help make our collection accessible from the comfort of your home.
Training
Volunteers can come in as much or as little as it suits their schedule and don't have to have any prior knowledge or minimum level of expertise. The training we provide covers:
Cultural heritage photography, using state of the art PhaseOne cameras and CaptureOne software
Handling photographs, prints, archival boxes, film and glass plate negatives
Accessioning (creating and affixing unique identifiers to library items)
Transcribing metadata into our database
Researching photographers and creating Wikipedia articles
Our staff and volunteers come from all walks of life. We provide an open-minded, positive and safe space where everyone is treated with respect, acceptance and gratitude. This means we'll always be delighted to meet you and we welcome all differences in race, colour, age, marital status, disability, social background, national origin, religion, sex, sexual orientation and gender identity.
Highlights of the photographic collections include:
Urban and rural architecture across the UK and Europe from 1200 to 2000
1850s prints of Istanbul by James Robertson
TE Lawrence's photographs of Jeddah
The Macmillan archive of bomb damage across Europe following the second world war
20th-century social housing projects
The complete collection of Anthony Kersting's negatives, with historical images of Iran, Iraq, Syria, and Israel
The de Laszlo gift of over 20,000 of Paul Laib Negatives illustrating works by many of the major artists working in Britain including Barbara Hepworth and Ben Nicholson.