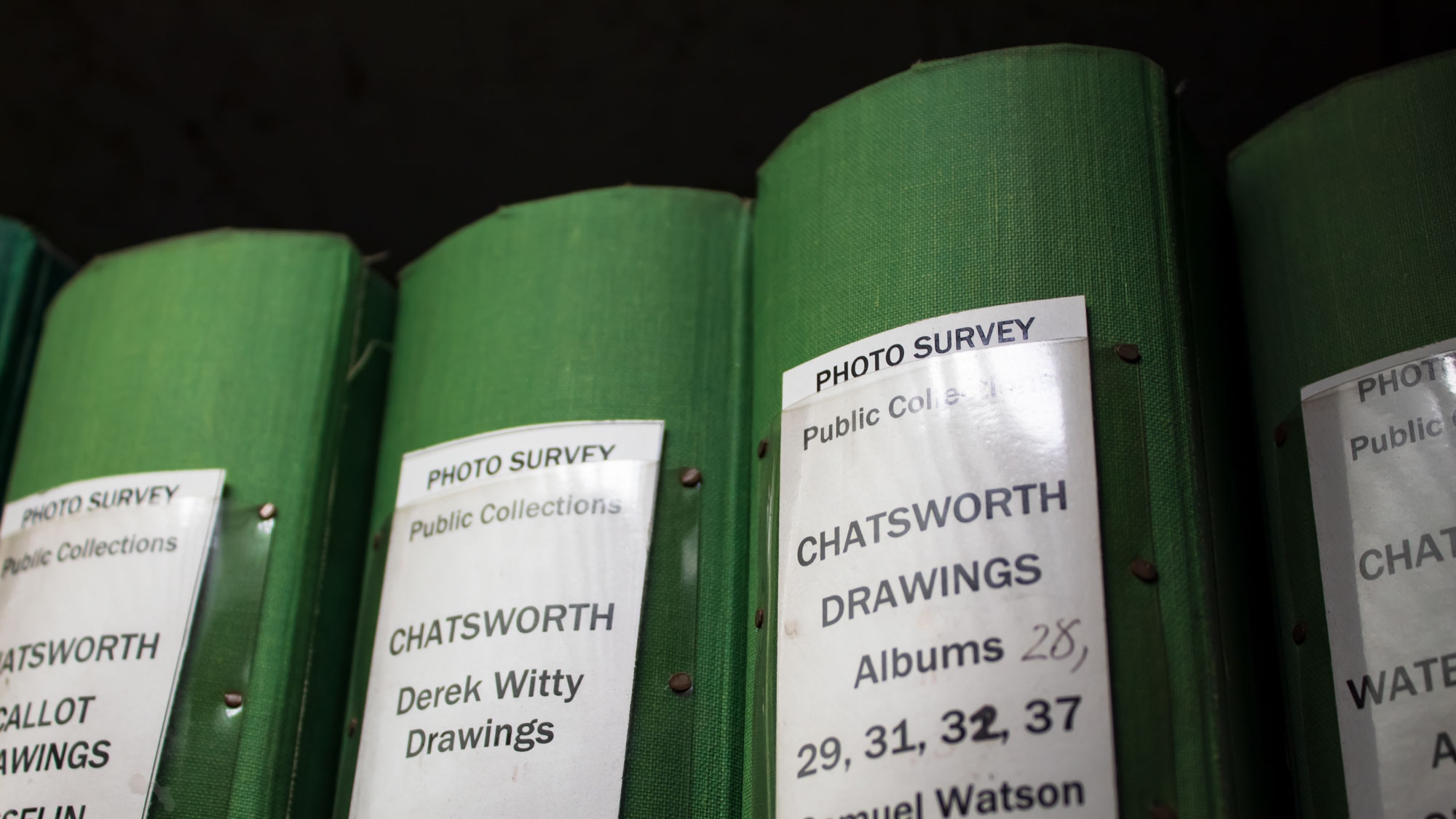 The Photographic Survey
The Photographic Survey has been in existence since the early 1950s. It was founded in conjunction with the Frick Art Reference Library in New York in order to record the works of art in private collections in England, Wales and Ireland and to make their existence known to scholars.
The majority of items from the survey are not available for publication due to copyright restrictions. If you have any questions regarding reproducing images from the survey, please contact us at: witt.conway@courtauld.ac.uk.
Visiting the Image Libraries
The Image Libraries are now open to visitors as well as Courtauld staff and students.
Unfortunately, we are temporarily unable to retrieve materials from the Witt Library on the lower ground floor due to building works being carried out in this area.
These materials include:
The Australian school
The British school (artists E-Z)
The French school
The German school
The Hungarian school
The New Zealand school
The North African school
The Scandinavian school
The South African school
Miscellaneous schools
To book your visit:
Please select the 'Visit and View' option from the booking calendar
Please select 'Image Libraries' or 'Special Collections' option at the top of the booking calendar
If you encounter any issues with your booking please contact us at: witt.conway@courtauld.ac.uk.
Where is the survey kept?
The photographs are housed with the Witt Library and the Conway Library at Somerset House, and prints are available for study in the libraries of many universities and galleries in Europe and the United States. Well over 500 collections have been photographed, and the work of the Photographic Survey provides an invaluable resource for scholars and students of art history.
What was recorded?
The majority of collections recorded by the Photographic Survey are those in country houses, with large numbers of portraits and Old Master paintings. Most of the photographs are of paintings, drawings and watercolours, but sculpture, architecture and architectural drawings are also included in the Photographic Survey.
Copies of all photographs of paintings, drawings and sculptures are filed under the artists' names or relevant section in the Witt Library and the Conway Library.