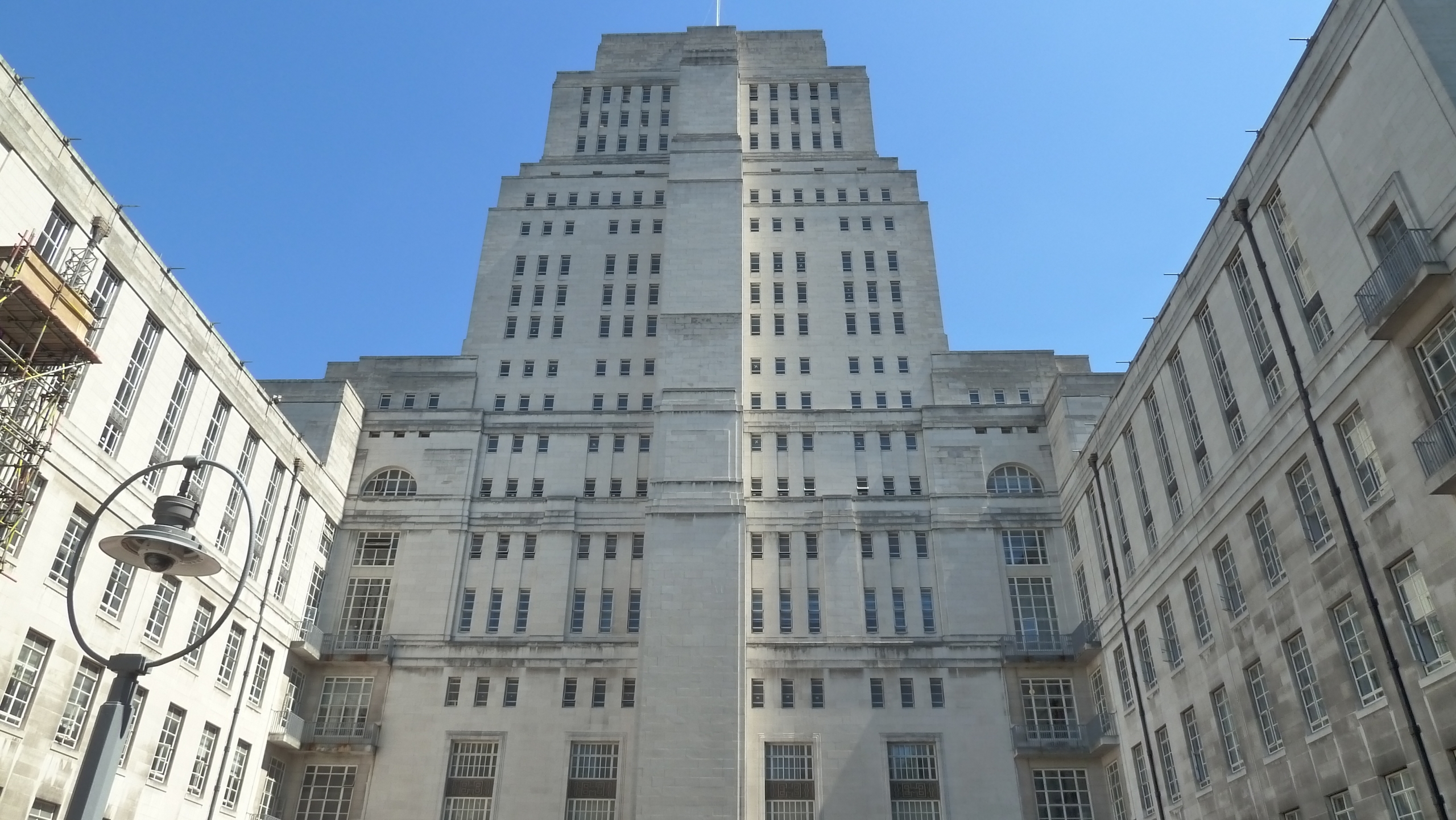 Senate House Library
Located in Bloomsbury, Senate House Library is a most valuable resource available to Courtauld staff and students. You must register to gain access to their collection and online resources. More details can be found on this page in the 'Register to Use Senate House Library' section.
Search their catalogue or visit the Senate House Library website to see what's on offer.
They are offering a number of Research Skills sessions during this academic year. The autumn term schedule is set out below along with details on how to sign up to access them.
Introduction to archives – 22 October 2.00-3.00pm
Presenters: Clare George, Sean Macmillan
The session will explore what archives are, specifically compared to other research materials. Attendees will gain a critical understanding of archival catalogues and how to navigate them.
Making the most of the catalogue – 26 October 2.30-3.30pm
Presenters: Karen Attar, Tansy Barton
This session will show you how to make effective use of the catalogue by moving beyond title and author searching. You will learn how to develop searches using catalogue links including Library of Congress subject headings and classmarks.
Introduction to literature reviews and building a bibliography – 29 November 2.00-3.00pm
Presenters: Mura Ghosh, Leila Kassir
Using a sample topic this session will demonstrate how to use library resources for a successful literature review. We will explain the stages of the information search process: formulating search terms, using database search tools, locating key publications and understanding key web tools.
Going beyond Google (Part 1) – 6 December 2.00-3.00pm
Presenters: Mura Ghosh, Leila Kassir, Argula Rublack
Using a sample topic the session will demonstrate using Google for academic research and then moving beyond into deeper research via Senate House Library resources.
Introduction to locating and using primary sources – 8 December 2.00-3.00pm
Presenters: Karen Attar, Julio Cazzasa, Sean Macmillan, Argula Rublack
Using illustrative examples, attendees will learn how to access different types of primary sources and gain an understanding of how to make the use of them. Attendees will gain an improved understanding of the breadth of primary sources available to them for their research, how to critically engage with them and how to interpret them.
To sign up to the sessions and for more information on other resources and services we offer, visit our Research Support page: https://london.ac.uk/senate-house-library/our-collections/research-strengths-of-our-collections/research-support.
Register to Use Senate House Library
To register online for Senate House membership please select the 'Courtauld Institute of Art'  from the institutions list and complete the registration form provided. An alternate form is provided for membership renewals, you will need your Senate House membership number to do this.
If you have any difficulties please email- shl.membership@london.ac.uk or you can contact us for assistance.