Portrait Mode at The Courtauld Gallery
Explore portraits in The Courtauld's collection
To mark the reopening of the National Portrait Gallery on 22 June 2023, The Courtauld Gallery is taking part in the 'Portrait Mode' campaign and inviting everyone to explore portraits in our collection.
Discover our collection highlights, take part in our free Gallery family trail, immerse yourself in portraiture at home with a selection from The Courtauld Shop, and more.
Courtauld collection highlights
The Courtauld's much-loved permanent collection includes paintings, drawings, prints, sculpture and decorative arts ranging from the Renaissance through to the 20th century.
Explore portraits on display at The Courtauld Gallery, and in our collection, including the world-famous A Bar at the Folies Bergère by Èdouard Manet and Self-Portrait with Bandaged Ear by Vincent Van Gogh.
Impressionism and Post-Impressionism
Paintings in Europe, 1600 - 1800
The Great Portrait Makeover
Free Family Trail
Be inspired by artists in our collection and use your imagination to become a portrait revolutionary!
Pick up The Great Portrait Makeover trail from The Courtauld Gallery ticket desk when you arrive and go on a hunt to discover our collection of portraits. You might find old friends and also some new!
Included with Gallery Entry.
Children go free.
Find out more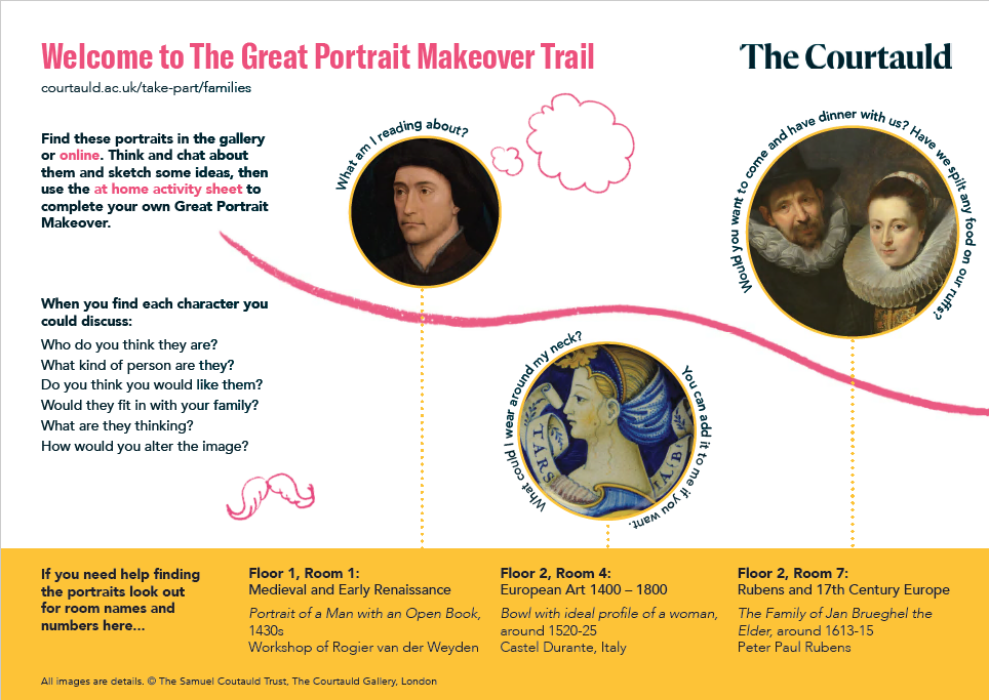 Portrait Mode at The Courtauld Shop
Immerse yourself in portraiture at home with exclusive pieces from The Courtauld Shop, from books and bespoke prints to gifts inspired by our collection.
Shop now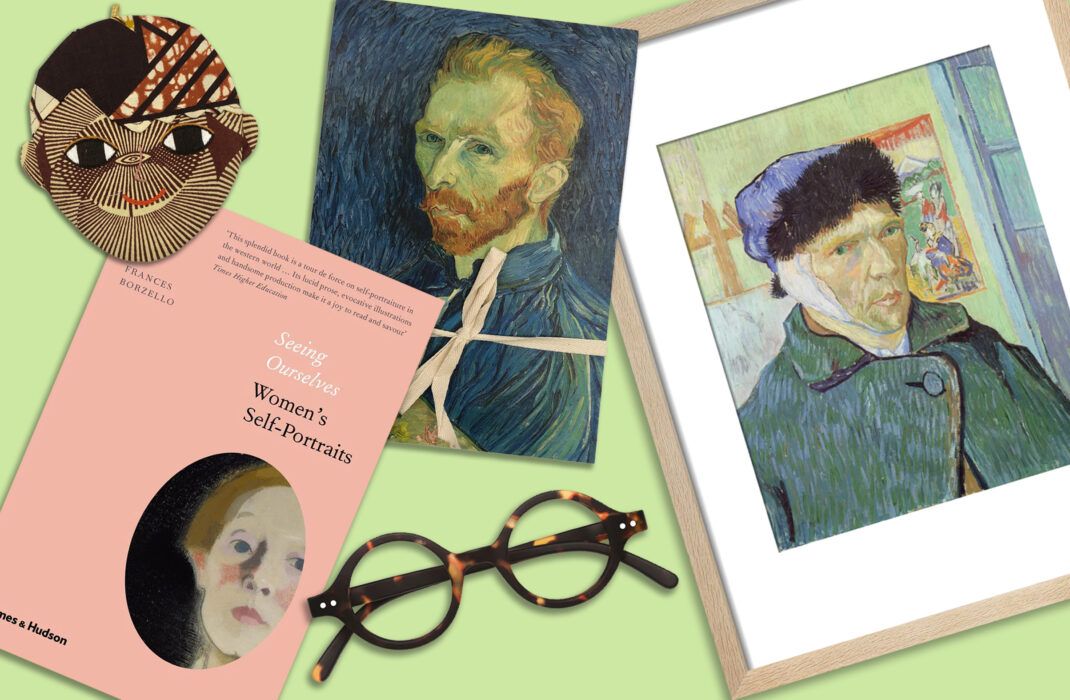 Virtual Tours
Our virtual tour uses a photographic technique to show The Courtauld Gallery and our collection in exceptional close-up quality. Roam each room of the Gallery, and zoom in to look closely at masterpieces from our collection, from individual brush strokes to the texture of the paint.
Explore portraits on display, or rediscover our past blockbuster exhibition, Van Gogh. Self Portraits. 
Discover Portrait Mode
From exhibitions and displays, to tours and competitions, activity across the UK and internationally, Portrait Mode highlights the amazing range of portraits on show in collections, galleries and other spaces across the UK.
Find out more