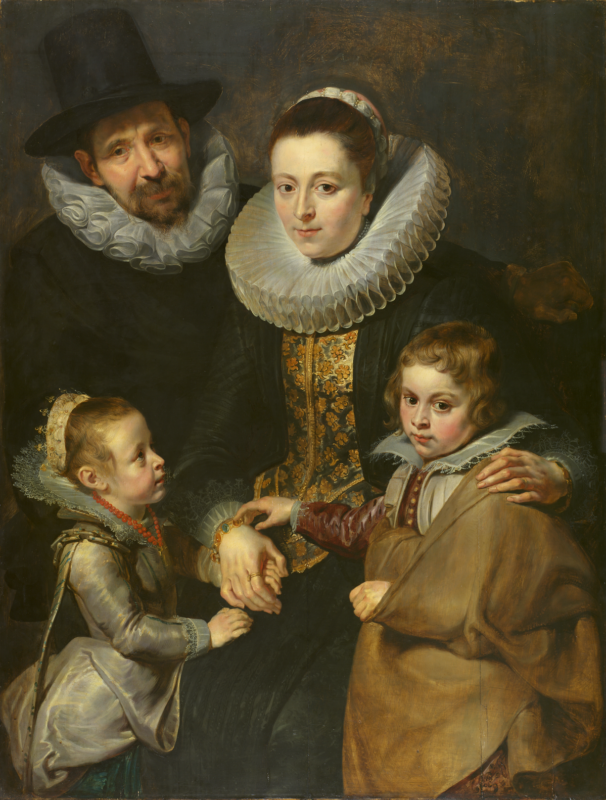 Peter Paul Rubens (1577–1640) , The Family of Jan Brueghel the Elder , Around 1613–15, The Courtauld, London (Samuel Courtauld Trust) © The Courtauld
The Family of Jan Brueghel the Elder
Peter Paul Rubens
This painting celebrates family and friendship. It is a touching portrait of the family of the artist Jan Brueghel the Elder (1568-1625) by his close friend and collaborator Peter Paul Rubens. The two artists often worked together on paintings. When collaborating, Brueghel was typically responsible for still-life elements and landscapes, while Rubens contributed the figures.
In this portrait, no indication of Brueghel's artistic profession is given. The family wear their finest clothes and are presented as wealthy citizens of Antwerp. Brueghel's wife, Catharina (died 1627), is at the heart of the tight group, surrounded by their children Pieter (1608-1625) and Elisabeth (1609-1625). Their hands meet tenderly in the centre. Rubens added the figure of Brueghel at a late stage, painting him over the dark background.
The dating of the work is based on the children's probable ages. It is also a record of their short lives: they both died, along with their father, during the cholera epidemic of 1625.
Explore this painting in our virtual tour
This painting is on display in the Blavatnik Fine Rooms, Level 2 of The Courtauld Gallery. You can view this room from the comforts of your home through our virtual tour.
Launch tour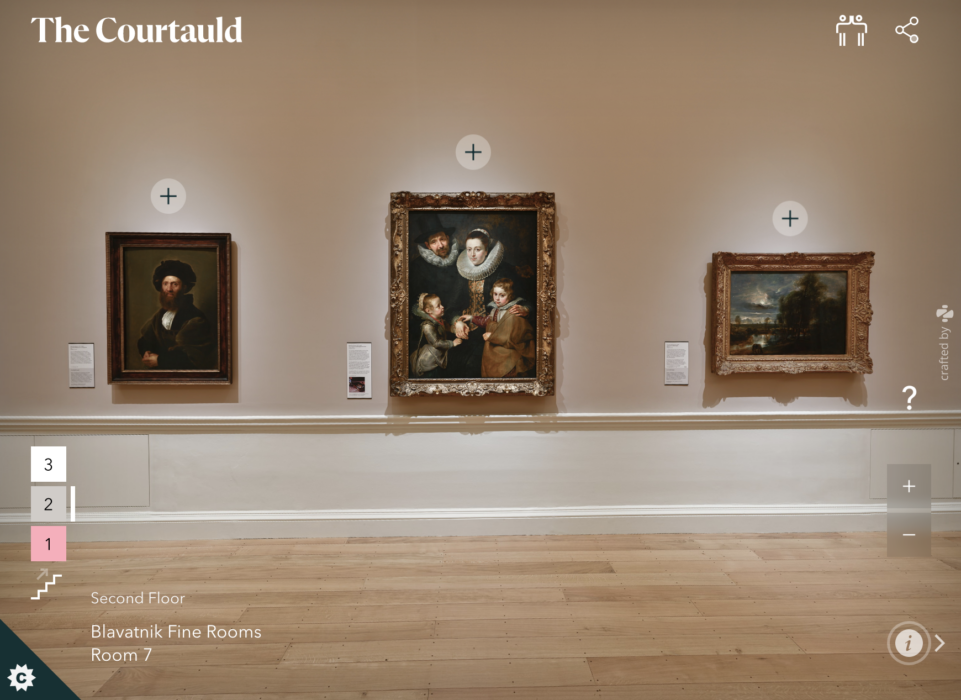 Create your own gallery
Bring home your favourite pieces from The Courtauld's collection with our exclusive custom prints to suit your space. Choose from art paper or canvas, in a range of sizes and frames, and we will make your print and deliver it directly to your door.
View all prints