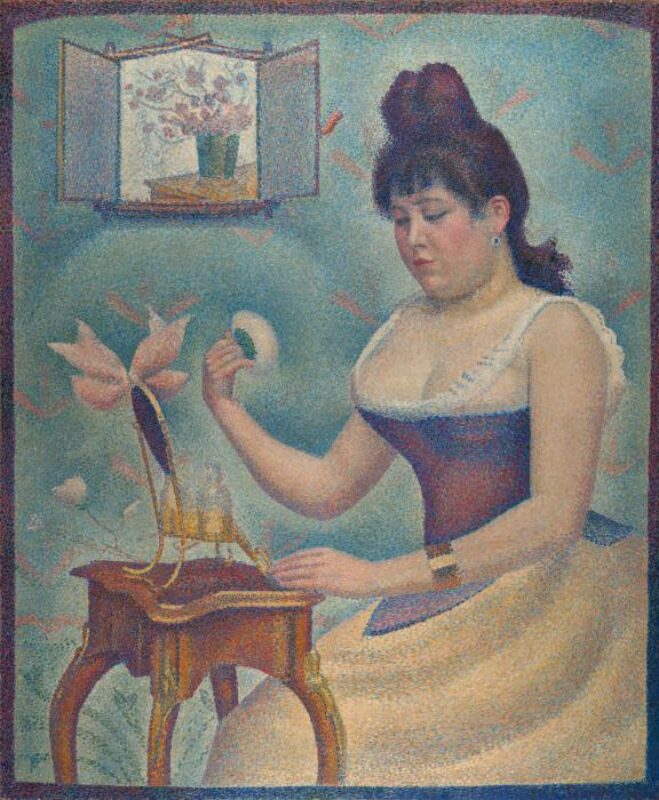 Georges Seurat, (1859-1891), Young Woman Powdering Herself, (1888-90), The Courtauld, London (Samuel Courtauld Trust) © The Courtauld
Young Woman Powdering Herself
Georges Seurat
In this particular painting, Young Woman Powdering Herself, the modulation of light and shadow on the wall is achieved with the use of small dots of pure colour juxtaposed in varying concentrations and intensity. The young model depicted by Seurat was his mistress, Madeleine Knobloch, who bore him two sons, and this painting therefore takes on a very personal meaning.
Zoom in with Google Art Camera
A hidden self-portrait
An even more personal touch was revealed by a scanner created by the Italian Institute of Optics, showing that the vase of flowers in the top left-hand corner of the image was originally a reflection of Seurat at work, and would have been the only self-portrait of the artist to exist.
Explore this painting in our virtual tour
You can view this painting from the comforts of your home through our virtual tour of The Courtauld Gallery.
After launching the virtual tour, navigate to Level 3, LVMH Great Room.
Launch tour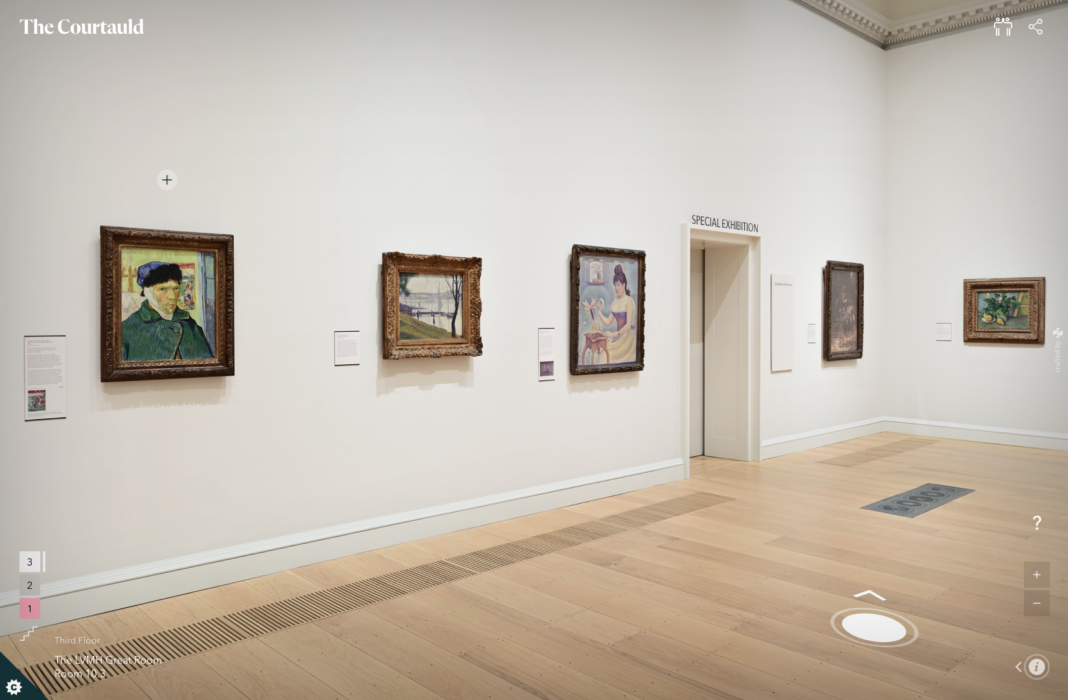 Create your own gallery
Bring home your favourite pieces from The Courtauld's collection with our exclusive custom prints to suit your space. Choose from art paper or canvas, in a range of sizes and frames, and we will make your print and deliver it directly to your door.
View all prints