The Courtauld's much-loved permanent collection ranges from the Middle Ages to the 20th century and has been completely redisplayed and reinterpreted. These enhanced spaces have allowed The Courtauld to give visitors greater insight into this world-leading collection than ever before. Masterpieces such as Manet's A Bar at the Folies-Bergère, Van Gogh's Self-Portrait with Bandaged Ear and the most significant collection of works by Cézanne in the UK are presented in The Courtauld Gallery's spectacular LVMH Great Room, one of the largest spaces in Somerset House, alongside works by artists including Gauguin, Renoir, and Monet.
The new displays will reveal the quality and range of the collection like never before. The Blavatnik Fine Rooms, spanning the Piano Nobile across the whole of the second floor, provide the stunning setting for a series of new displays of works from the Renaissance to the 18th century. Highlights include Adam and Eve by Lucas Cranach the Elder, The Family of Jan Bruegel the Elder and The Descent From The Cross by Peter Paul Rubens, The Trinity with Saints altarpiece by Sandro Botticelli, and Landscape with a flight into Egypt by Pieter Bruegel the Elder. The Ruddock Family Gallery is an entirely new space dedicated to The Courtauld's important collection of Medieval and Early Renaissance paintings and decorative arts. Rooms devoted to 20th century art and the Bloomsbury Group will also showcase lesser-known areas of the collection through rotating displays.
Visitor information
The Courtauld Gallery, Shop and Art Café are cashless. We accept a wide range of cards and payment devices, including Visa, Mastercard, Apple Pay and more. Unfortunately we do not accept American Express for ticket purchases.
Tickets for the permanent collection do not include entry to temporary exhibitions such as Van Gogh. Self-Portraits or Edward Munch: Masterpieces from Bergen.
Permanent collection virtual tour
Our virtual tour uses a photographic technique to show The Courtauld Gallery and our collection in exceptional close-up quality.
You can roam each room of the Gallery, and zoom in to look closely at masterpieces from our collection, from individual brush strokes to the texture of the paint.
Launch the virtual tour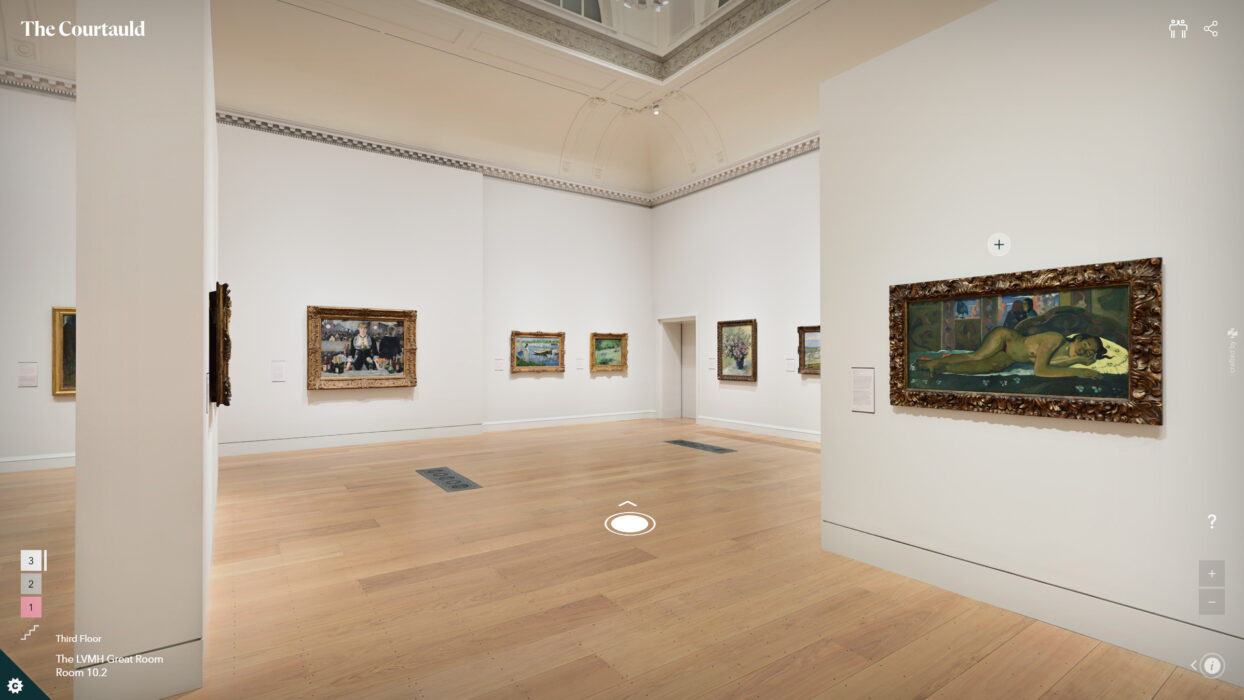 Join the art movement
Get free unlimited entry to The Courtauld Gallery and exhibitions, priority booking to selected events, advance notice of art history short courses, exclusive events, discounts and more.
Become a Friend