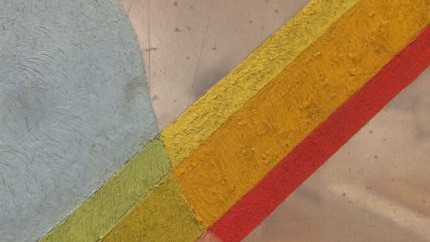 Technical Art History
The research group Technical Art History provides a forum for the interdisciplinary study of artworks from an arthistorical, technical and scientific point of view. The term Technical Art History itself has been in use since the 1970s and is occasionally contested. As a result, one of the subjects we explore in our activities is the great diversity of definitions and approaches to this field. We aim to engage with practitioners with a wide range of expertise, for example in a series of lectures that will be dedicated to Caroline Villers. An eminent proponent of technical art history, Caroline was an art historian and conservator who also taught painting conservation at the Courtauld for many decades.
The group was founded by a small group of Courtauld-based researchers with expertise in the medieval, Renaissance, Baroque and modern/contemporary period. However, the process of making artworks of all periods and media is of equal interest to us. We meet informally, once or twice a term, for discussions, lectures, object sessions and/or studio visits. We would also like to extend our forum to a wider group of interested scholars, both within and outside of the Courtauld Institute, and further communication between disciplines.