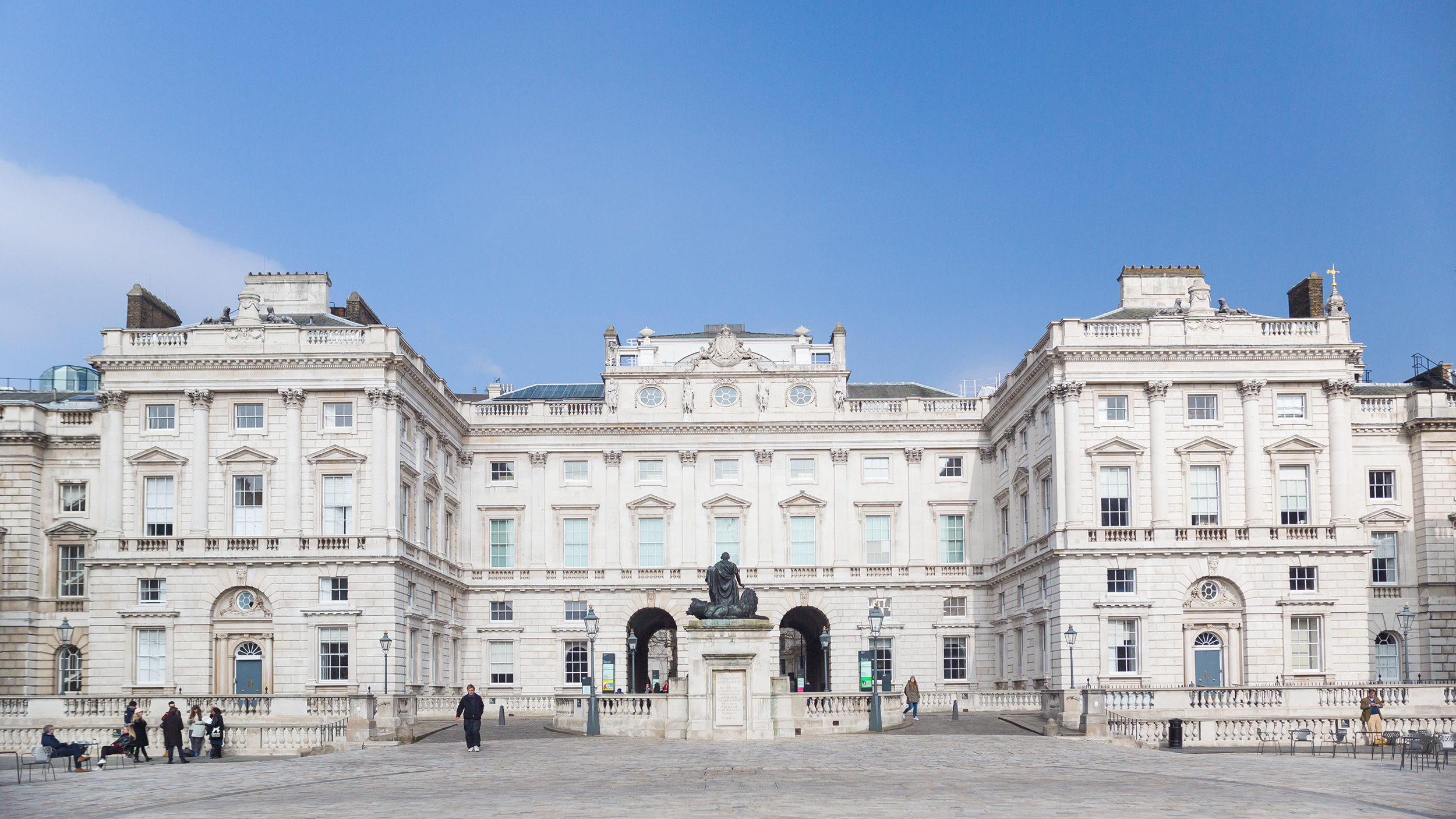 Group Booking Guidance and Terms & Conditions
These terms and conditions apply to any group bookings made with the Courtauld Institute of Art, a company limited by guarantee (company no. 4464432) and an exempt charity for the purposes of the Charities Act 2011  (the "Courtauld", "we", "us", "our") and should be read carefully in conjunction with the terms and conditions of use for our website, as well as our general ticketing terms and conditions, which also apply to any group makings you make. The terms and conditions below supplement the general ticketing terms and conditions.
Group tours are available for educational and not-for-profit organisations, as well as visitor groups.  If you are a corporate organisation looking for a guided experience at The Courtauld, please read more about corporate opportunities here, or contact the team at venuehire@courtauld.ac.uk
Group Booking Guidance
Advanced bookings
Groups of 16 people or more must book their visit in advance. Groups without an advanced booking may be denied entry.

Groups are considered to be between 16 and 30 people. If your group is larger than

this

 then you must divide them into smaller groups and stagger their entry 

into 

differe

n

t

 timeslots (timeslots are every 15 minutes).

 You must keep these groups separate throughout your visit as we are unable to accommodate large groups within the gallery rooms.

 
On arrival
Please ask your group to wait outside while you check your group in with staff in the Welcome Hall. Your group must not block the entrance to the Gallery.
You must not conduct talks in the Admissions Hall of the Gallery as there is limited space.
Members of your group are welcome to use our public lockers located on the lower ground floor, but we are unable to accommodate large items of luggage. If you arrive with large suitcases, rucksacks or other large items, we reserve the right not to admit you.
Backpacks are not permitted to be worn on the back. Members of your group must hold them by hand or wear them on their front so as to avoid damage to works of art and to create space within our exhibition spaces.
Behaviour inside The Courtauld
Group leaders are responsible for the behaviour of their group throughout their visit to the Courtauld.
Guiding is not permitted inside our temporary exhibitions. You are welcome to guide your group around our permanent collection.
All groups are required not to spend longer than 15 minutes in front of any artwork. Be prepared to move your group if asked to by staff. Occasionally some works are loaned out to other galleries and therefore we cannot guarantee that you will be able to view a specific work of art at the time of your visit. Please contact us beforehand to check the works on display.
Please note that some of our rooms, such as the Bloomsbury Room, are very small and may not be able to accommodate large groups. You must split your party into smaller groups and stagger your entry if you wish to visit these rooms. Please respect other visitors in these rooms.
If there is another talk, tour, lecture or event taking place in the same room, you must wait until it has finished before you begin your talk.
Do not allow members of your group to block entrances, exits or stairwells.
Do not lean on walls as you may inadvertently damage works of art.
Take all litter home with you.
Please let us know in advance if your group intends to sketch in the Courtauld.
Guided Tours
Subject to availability, guided tours can be arranged for your group in advance. Tours last for one hour and can be tailored to suit your group's interests. Tours cost £250 per 10 people, in addition to the standard admission charges.
You are welcome to bring your own tour guide, but must give us notice at the time of your booking. Please specify this on the group booking form.
Please note we do not provide or allow guided tours in any of our temporary exhibitions.
COVID-19
Wheelchair access and disabled parking spaces
All of the galleries and public spaces are accessible to wheelchair users. We regret that, due to the architecture of the building, we are unable to accommodate larger electric wheelchairs or mobility scooters in all areas of the Gallery.
Blue Badge parking spaces are available to book in advance by contacting Somerset House directly at info@somersethouse.org.uk or call +44 (0)20 7845 4600 (Monday–Friday, 10.00–17.00, choose option 9). For more information about Gallery accessibility please see our website here. 
Refunds and cancellations
You must notify us in writing at least 48 hours in advance of the time of your group's planned visit if you intend to cancel your group visit. Please see our general ticketing terms and conditions for our refunds and cancellation policy. If you cancel a group booking, you may be liable to paying certain fees to us if your cancellation causes us loss (for example, if you have booked a guided tour and we cannot redeploy the tour guide for another group visit).