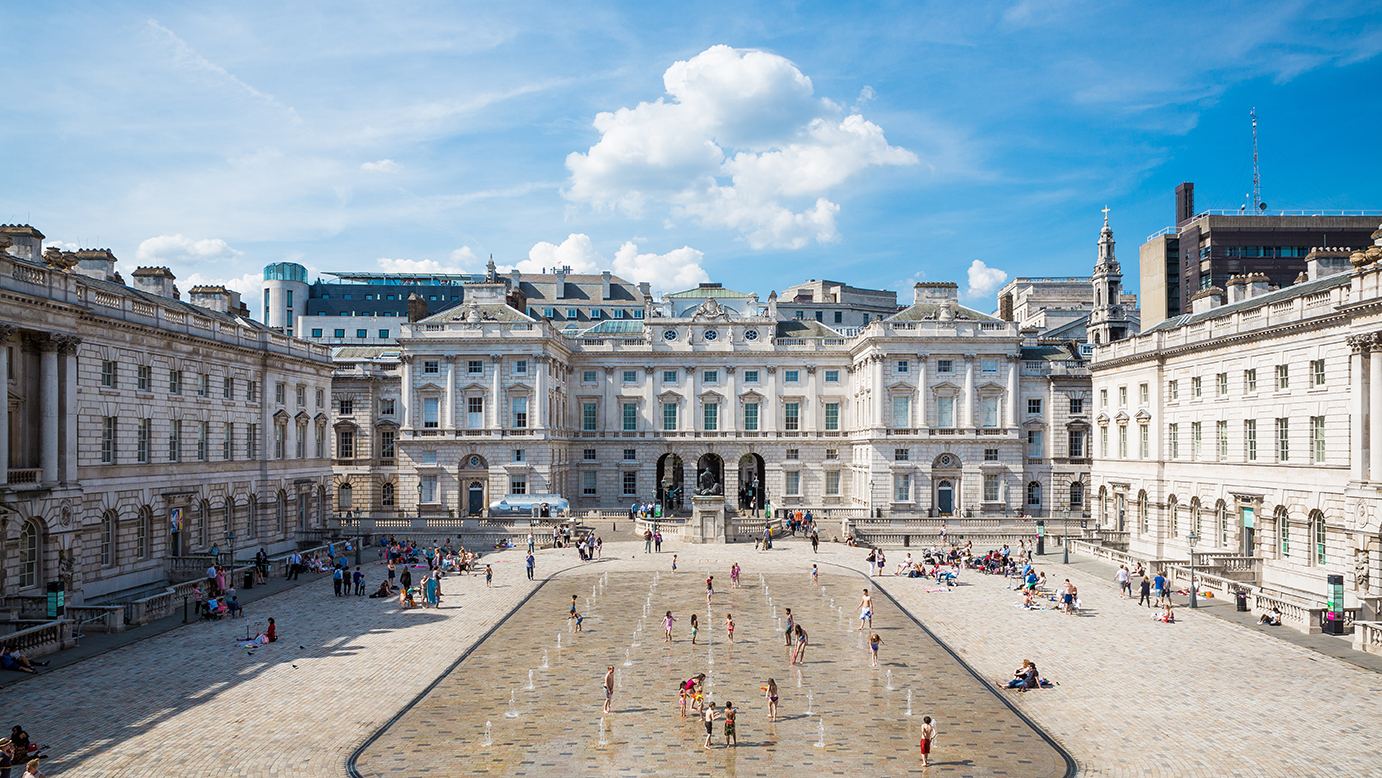 Ticketing Terms and Conditions
Tickets that you purchase from the Courtauld Institute of Art, a company limited by guarantee (company no. 4464432) and an exempt charity for the purposes of the Charities Act 2011 ("we", "us", "our", the "Courtauld") or that we otherwise provide to you are subject to the following terms and conditions. These should be read carefully in conjunction with the terms and conditions of use for our website.
Ticketing Terms and Conditions
Purchasing a ticket
Before your ticket purchase is finalised, you will be asked to confirm that the personal details you have provided to us and your ticket requirements are correct. It is your responsibility to check prior to booking that the information you have supplied to us is accurate. Once your order has been confirmed by you, we cannot accept responsibility for or offer any refunds arising as a result of incorrect information provided by you at the time of ordering your ticket(s).
All tickets are valid only for the specific date and time and for the number of persons stated on your ticket(s). Please check your ticket(s) carefully at the time of purchase as mistakes cannot be rectified at a later date.
If purchasing a concession-priced ticket, please ensure that the person the ticket is intended for meets the correct criteria and brings proof of eligibility (as required by us and notified to you) on the day of attendance.
If a Ticket is resold or transferred for profit or commercial gain by anyone other than us or one of our authorised sub-agents, then that Ticket will be void. If you attempt to enter the Courtauld, an exhibition or an event with a ticket that has been resold without our consent, you may be refused entry to or ejected from the Courtauld and no compensation will be payable to you by us.
Tickets that have been amended, copied, or defaced in any way will not be accepted.
We reserve the right at our sole and absolute discretion to refuse admission or require you to leave the Courtauld at any point on the grounds of health, safety, or security, or if you do not comply with any of these terms and conditions (including if you arrive outside of the date and time slot stated on the face of your ticket), or if your behaviour at the Courtauld affects the enjoyment of the Courtauld by others. In such circumstances, you will not be liable to any refund or compensation from us.
Please keep your ticket with you at all times as proof of purchase. During your visit you must retain your ticket safely for production on request by our staff.
All visitors must comply with the following conditions of entry
Smoking is not permitted throughout the Courtauld.
No food or drink is to be consumed in the Courtauld.
Pets or animals are not allowed except for assistance dogs.
Offensive weapons are not permitted and those found to be carrying them will be refused entry.
Any attempt to access any area of the Courtauld not designated for visitors is strictly prohibited.
Unnecessary noise (whether from a mobile phone or otherwise) or behaviour likely to annoy or offend other visitors or intimidate our staff, volunteers or visitors is not permitted. Please be considerate of other visitors to the Courtauld and keep noise levels to a minimum.
The use of illegal drugs at the Courtauld is not permitted.
Smaller, handheld bags are permitted in the rooms of the Courtauld. Rucksacks are not permitted to be worn on the back and must be held in the hand at all times.
For the safety of our works of art, you must not run in any rooms of the Courtauld, touch works of art, sit or lean against walls or plinths, or cross over rope barriers.
If sketching, you may use pencils, crayons, wood- or plastic-encased pastels/charcoal and/or fine-tipped pens in any of our galleries but you must not use any paint or other wet materials, charcoal, permanent markers, fixative spray, or oil pastels not encased in wood or plastic.
You may only take photographs without flash, except where otherwise indicated by a no photography symbol. Tripods are not permitted. Filming is not permitted without our prior consent.
All of our staff are here to support your needs and answer your questions. We will not accept any visitors that speak to any member of The Courtauld staff in a manner which may offend, insult, intimidate or threaten any person on any basis whatsoever, including but not limited to race, religion, colour, ethnicity, gender or physical attributes.
The Courtauld reserves the right to refuse entry to the gallery for persons who have breached these terms and conditions. This also includes removal from gallery spaces.
Temporary exhibitions
If you book a ticket to attend any of our temporary exhibitions, the following additional terms and conditions apply:
You may not attend any ticketed temporary exhibition before your allocated timeslot. You can enter the Gallery at any time before your booked timeslot to the temporary exhibition.
Once you leave the temporary exhibition, you will not be permitted to re-enter that exhibition using the same ticket.
COVID-19
Your visit to the Courtauld, including to any exhibition or event, is at all times subject to any notice to visitors we post on our premises and to the direction, supervision, and guidance of our staff. This may include directions in relation to health and safety and, in particular, to the prevention of the spread of COVID-19 through social distancing and the wearing of personal protective equipment.
Please do not visit the Courtauld if you have coronavirus (COVID-19) symptoms (i.e. a high temperature, a new continuous cough and/or a loss of taste or smell). If you or any other members of your party have any symptoms of COVID-19 or have tested positive for COVID-19 the stated date on your ticket (or in the 10-day period leading up to that date), you should not attend the Courtauld. In those circumstances (or if your attendance has been affected by COVID-19-related travel restrictions your decision or requirement to self-isolate), please contact us in the first instance at galleryinfo@courtauld.ac.uk. If you have booked your ticket online, you can choose to keep the money on your account to spend on a ticket for another date and time of your choosing (subject to availability).
Refunds and cancellations
Save as set out below, tickets are non-changeable and non-refundable once purchased and we will be under no obligation to issue refunds where you have not attended the Courtauld at the time and on the date specified on your ticket or decide not to attend following your ticket purchase.
Tickets cannot be refunded in adverse weather conditions if an event still goes ahead.
If you are unable to attend because you or any other members of your party have any symptoms of COVID-19 or have tested positive for COVID-19 on or shortly before the stated date on your ticket (or if your attendance has been affected by COVID-19-related travel restrictions or your decision or requirement to self-isolate), please contact us in the first instance at galleryinfo@courtauld.ac.uk
In rare circumstances, we reserve the right to cancel your ticket. If we have to cancel a ticket that you have booked in advance, we will attempt to contact to you to notify you as soon as we become aware that this is necessary, and we will attempt to arrange an exchange or refund of your ticket. This will be in the form of email for online customers, so customers are advised to check their email inbox before visiting the Courtauld to avoid an unnecessary journey should an event be cancelled. If an alternative visit date cannot be arranged, the Courtauld will then refund the full price paid for the relevant ticket.
Donations and Gift Aid
Each of our tickets has two prices: one price for a ticket with a donation, and one price for a ticket without a donation.
A price which includes an additional donation of at least 10% (of original price) allows us to claim Gift Aid if you are a UK taxpayer. If you complete a Gift Aid declaration as part of your purchase, The Courtauld can treat the whole value of the ticket as a donation and claim 25p in every £1 in tax enabling us to work towards our vision of 'Art for All'.
A price without a donation means that we cannot treat your admission ticket as a donation and we will be unable to claim additional valuable income to support our work.
If the price paid for your ticket is refunded due to a cancellation or because you upgraded your purchase to membership of the Courtauld, we will not be able to refund the amount of any donation made by you at the time your ticket was purchased. This is because, as a charity, the Courtauld cannot refund donations except in certain limited circumstances (e.g. your donation has been made as a result of fraud or misuse or in the event of accidental duplicate transactions).
Miscellaneous
We do not exclude or limit in any way our liability to you where it would be unlawful to do so. This includes liability for death or personal injury caused by our negligence; for fraud or fraudulent misrepresentation; and for breach of your legal rights.
However, we reserve the right to alter the advertised arrangements for any exhibition, cancel any exhibition time slot and/or close the Gallery or any temporary exhibition (or any part of them) without notice. In any such event, our maximum liability to you shall not exceed the total amount you paid for your ticket and (to the extent the law permits), we will not be liable to you for any indirect, special, or consequential losses, or for any loss of profit, revenue, goodwill, or reputation (whether direct or indirect). We will also not be liable for any delay or failure to perform our obligations where events outside our control cause that delay or failure.
These terms and conditions are governed by English law.