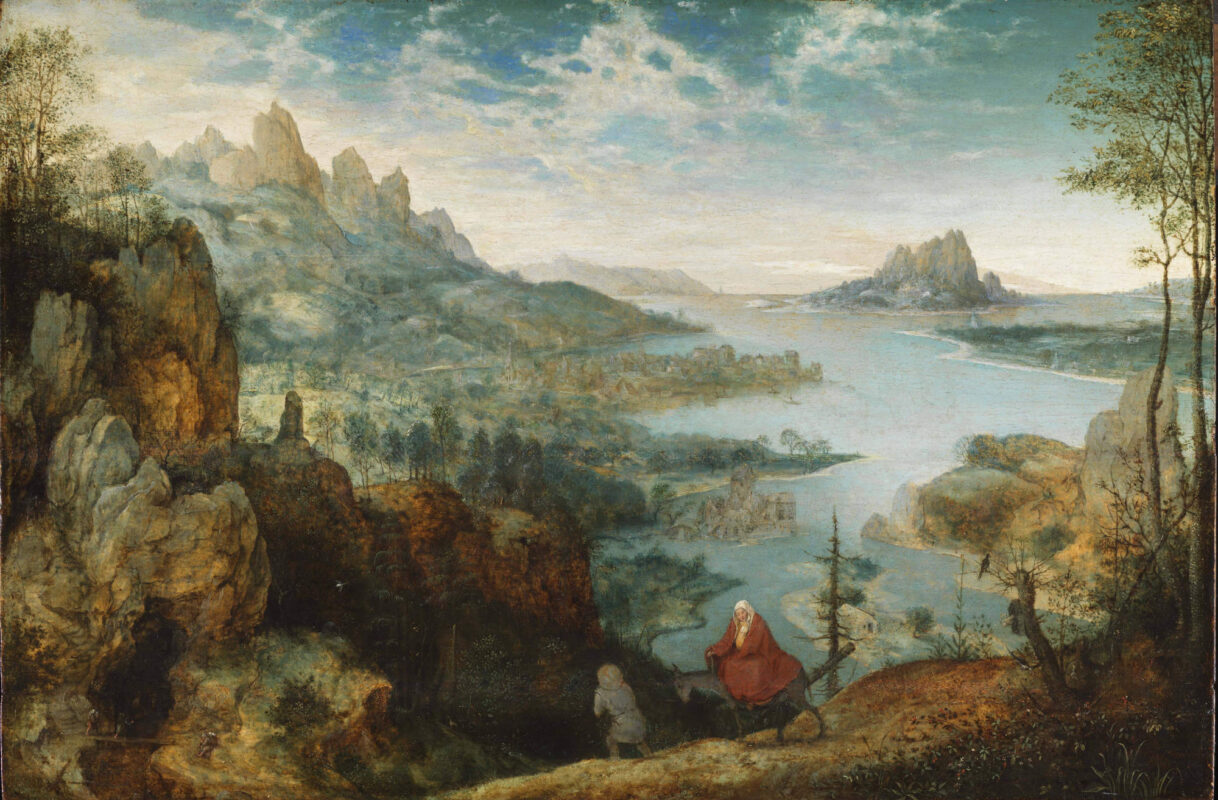 Pieter Bruegel the Elder (around 1525-1569), Landscape with the Flight into Egypt, 1563, The Courtauld, London (Samuel Courtauld Trust) © The Courtauld
Landscape with the Flight into Egypt
Pieter Bruegel the Elder
In this captivating work, Pieter Bruegel depicts the biblical story of the Virgin Mary, Joseph and their infant son Jesus on their way to Egypt to flee persecution. He sets it within an imaginary, but distinctly European, landscape. The broad valley and dramatic peaks represent the long and arduous journey ahead. Remarkably for a such small picture, Bruegel created an epic setting packed full of fine details. In the left foreground, three men cross a precipice on a rickety bridge. On the right, a small idol tumbles from its shrine on a dead tree trunk, symbolising the end of pagan worship.
Perhaps made for the French politician and collector Cardinal Antoine Perrenot de Granvelle, this work was later owned by the artist Peter Paul Rubens.
Explore this painting in our virtual tour
This painting is on display in the Blavatnik Fine Rooms, Level 2 of The Courtauld Gallery. You can view this room from the comforts of your home through our virtual tour.
Launch tour