Four prints from Gauguin's woodcut series Noa Noa were displayed as part of the Courtaulds: Origins, Innovations, Family exhibition at Braintree Museum. The prints were acquired by Samuel Courtauld soon after they were created by Gauguin's son, Pola, from the original woodblocks, and this display of works from The Courtauld Collection demonstrated aspects of the legacy of Courtaulds Ltd textiles manufacturers.
We worked with secondary students in the Museum to create woodcut prints inspired by Gauguin, and with primary pupils to think about the myths depicted in the prints on display.
Take a closer look at Gauguin's mark-making and woodcut techniques, and consider myths and storytelling in art in these activities for both primary and secondary aged students.
Paul Gauguin and Mark-making
This analysis based resource for secondary students encourages close looking and experimentation with mark-making
Download now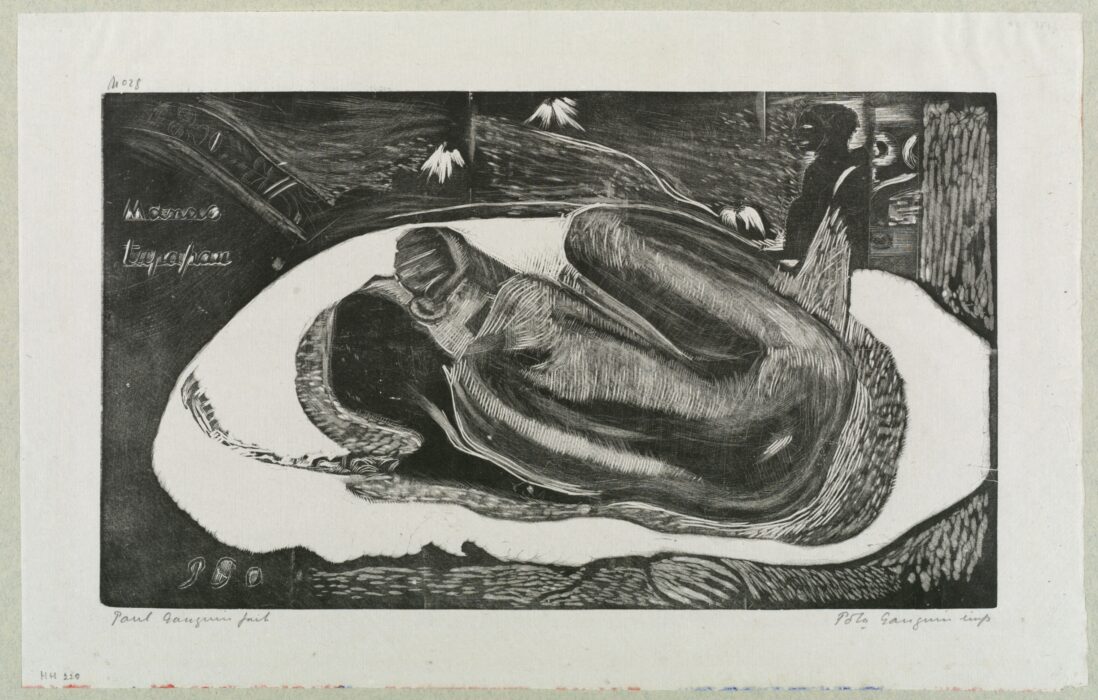 Paul Gauguin - Printmaking and Storytelling
This resource for primary pupils and families includes practical activities that encourage close looking, imagination and literacy
Download now