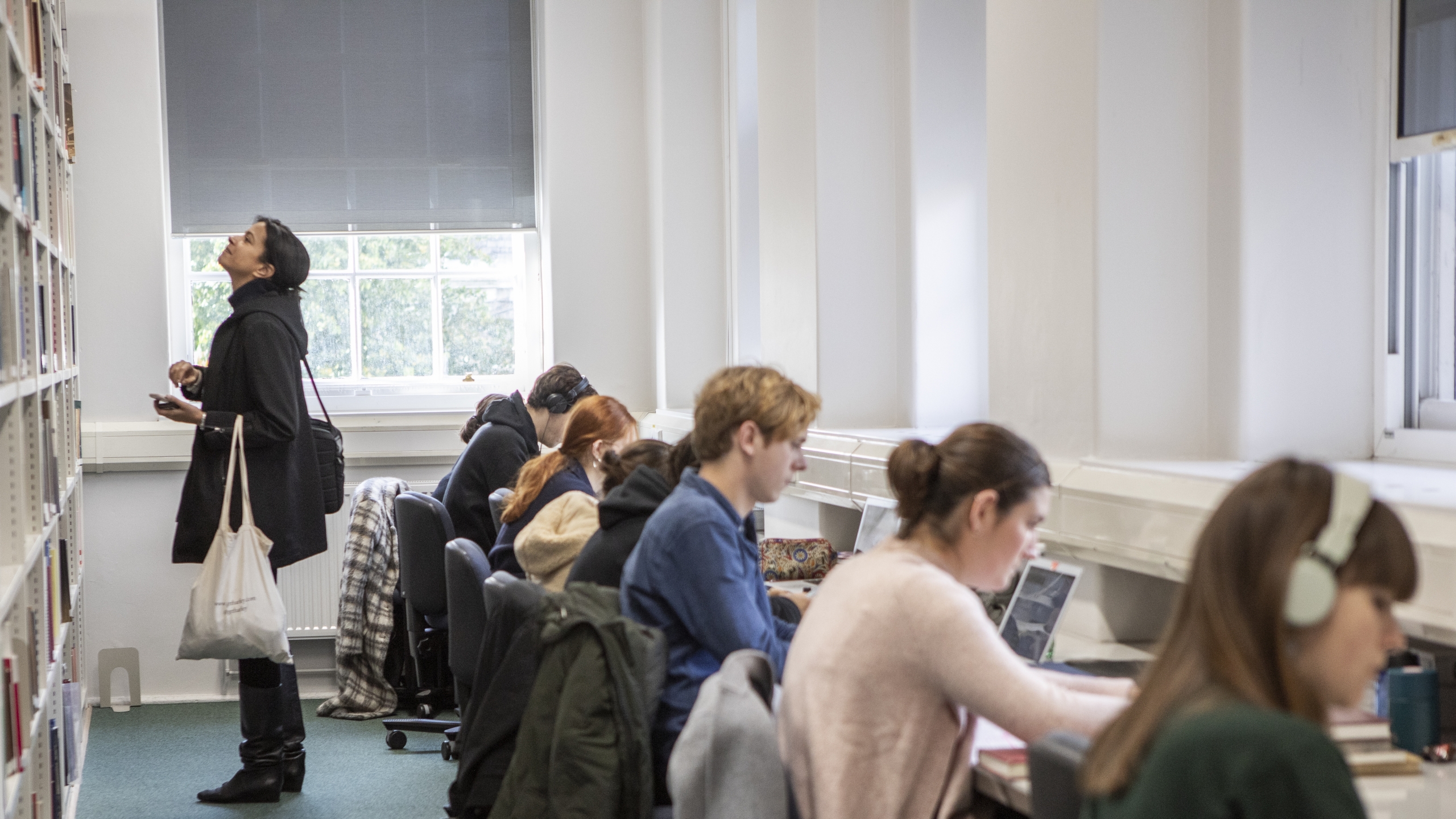 Undergraduate Applicant FAQs
What are the semester dates?
Where can I find out about tuition fees?
Where can I find out about accommodation?
Where can I find out about financial support?
The Courtauld offers the following financial support for Undergraduate students:
Courtauld Bursary: provides financial support for your maintenance and living costs and is aimed at supporting students to study at The Courtauld who come from under-represented groups in higher education. Depending on how much your household income is, you can receive up to £3,000 per annum.
The James Hughes-Hallett Undergraduate Scholarship: has been established through generous philanthropy to support BA History of Art students who are from groups that are underrepresented in UK Higher Education. The scholarship is worth £10,000 over the duration of your three-year degree to be put towards your cost of living.
Read more about financial support here.
Do you interview for the BA History of Art programme?
No, we do not hold any interviews for the BA History of Art programme.
What language options do you offer as part of the course?
Students study a language initially during the first year. Language teaching is provided through the Modern Languages Centre at King's College London, and a wide range of languages are available, including French, Italian, German, Spanish, Russian, Arabic and Mandarin.
What role does the EPQ (Extended Project Qualification) play in my application?
While the EPQ does not form part of your offer, given that the BA History of Art is a competitive course, it can make you stand out from other applicants if you have performed well.
What does a typical week as a Courtauld student look like?
This varies, depending on your study options, the activities that you get involved with, and so on.
For an insight, read this blog to detail 'a week in the life of'a BA student'
What skills will I learn from the course?
The BA History of Art programme is designed to produce graduates with highly transferable skills, which will prepare you for a wide range of employment opportunities, or further academic study. Our graduates are not only equipped with a detailed knowledge and understanding of the History of Art, but also learn how to:
Analyse visual imagery and articulate sophisticated arguments in formal writing and in oral presentations.
Read critically and economically.
Assimilate complex material.
Formulate and express a broad range of different ideas.
Present research to a varied audience.
Develop independent research skills.
Experience collaborative work in groups.
What careers do graduates go on to do?
Courtauld graduates go on to further study and to a range of jobs including:
Curators, Conservators, Art Dealers, Auction House experts, Lawyers, Entrepreneurs, Publishers, Media professionals, Teachers, Banking and Finance, Journalists, Business / Marketing & Communications, Fashion buyers, Civil servants.
Do you cover a wide range of art?
You will study across media, temporalities and geographies.
We study, research and teach about art in all forms, from the smallest, most personal painting or object to the design and evolution of whole cities; from medieval cathedrals, mosques and temples, to contemporary fashion, photography and performance art.
Can I apply as a mature student?
We welcome applications from mature candidates, defined as those at least 21 years old at the time of application. If you are a mature applicant, please forward a copy of your CV and any transcripts of results from recent study to our admissions team via email, in addition to completing the UCAS application form.
I have further questions - who should I contact?