The Denise Coates Exhibition Galleries
27 May – 4 September 2022
A major collection of works by Edvard Munch will be shown in the UK for the first time at The Courtauld Gallery. The Morgan Stanley Exhibition: Edvard Munch. Masterpieces from Bergen will run from 27 May – 5 September 2022, and is part of a partnership between The Courtauld and KODE art museums in Bergen, Norway. KODE in Bergen is home to one of the most important Munch collections in the world, originally assembled in the early 20th century by Norwegian industrialist Rasmus Meyer (1858 – 1916), who collected Munch's work during the artist's lifetime.
The exhibition will bring together some 18 paintings from this collection – the first time a comprehensive group of works from the collection has been seen outside Norway. It will begin with seminal early examples of Munch's 'realist' period of the 1880s which launched his career, such as Morning (1884) and Summer Night (1889), a pivotal work that reflects the artist's move towards the expressive and psychologically charged work for which he became famous. These works set the stage for the highly expressive paintings of the 1890s, including remarkable canvases from Munch's famous Frieze of Life series which tackled profound themes of human existence through visceral depictions of the human psyche, such as Evening on Karl Johan (1892), Melancholy (1894-96) and At the Death Bed (1895).The Courtauld's permanent collection of Impressionist and Post-Impressionist masterpieces, on display in the newly refurbished LVMH Great Room, will provide rich context for the exhibition, revealing some of the artistic inspirations Munch encountered during his experimental years in Paris from 1889 – 1892, where he discovered the modern styles of Gauguin, Toulouse Lautrec and Van Gogh.
The exhibition will be accompanied by a fully illustrated catalogue with contribution from experts from KODE and The Courtauld. This exhibition is sponsored by Morgan Stanley, and supported by the AKO Foundation, with additional support from The Huo Family Foundation.
Supported by The AKO Foundation
With additional support from The Huo Family Foundation
Pre-order the exhibition catalogue
A perfect exhibition companion, this fully illustrated publication includes a catalogue of the works, with contributions by leading experts from KODE and The Courtauld. Go into detail on the 18 paintings on display in the exhibition, and the importance of KODE's collection of Edvard Munch paintings.
Order now ahead of your visit to the upcoming exhibition.
Pre-order your copy now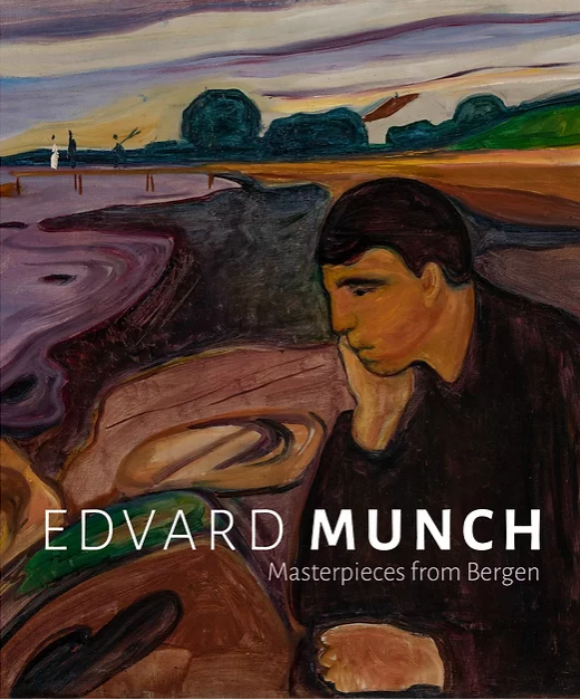 Friends
Join the art movement
Get free unlimited entry to The Courtauld Gallery and exhibitions including The Morgan Stanley Exhibitions: Van Gogh. Self-Portraits and Edvard Munch. Masterpieces from Bergen, access member tickets, exclusive timeslots and more.
Become a Friend