29 Sept 2023 – 14 Jan 2024 
Denise Coates Exhibition Galleries
A major exhibition of work by British artist Claudette Johnson (born 1959) is now open at The Courtauld Gallery.
A founding member of the Black British Arts Movement, Claudette Johnson is considered one of the most significant figurative artists of her generation. For over 30 years she has created large-scale drawings of Black women and men that are at once intimate and powerful.
Presenting a carefully selected group of major works from across her career, from key early drawings such as the arresting I Came to Dance, 1982, and And I Have My Own Business in This Skin, 1982, alongside recent and new works, this exhibition will offer a compelling overview of Johnson's pioneering career and artistic development.
It will consider how Johnson has directed her approach to representing her subjects over three decades, and how her practice is rooted in the art of the past with The Courtauld's collection providing a rich context in which to see her work.
Working in a variety of media, ranging from monochrome works in dark pastel to vast sheets brightly coloured in vibrant gouache and watercolour, combined with dramatic use of pose, gaze, and scale, Johnson's distinctive drawings of friends, relatives, and often herself seek, as the artist puts it, "to tell a different story about our presence in this country".
This exhibition is the first monographic show of Claudette Johnson's work at a major public gallery in London and is rooted in the ongoing research, teaching and activities in the field of Black and Diasporic British Art by Dorothy Price, Professor of Modern and Contemporary Art and Critical Race Art History at The Courtauld.
The exhibition is accompanied by a new catalogue based on original research and conversations with the artist.
Tickets from £13. Friends go free. Other concessions available.
Supported by The Garcia Family Foundation
With additional support from Lubaina Himid, Jerwood Foundation and Tavolozza Foundation
"Spellbinding."
★★★★★
"A pioneer of Black British Art."
★★★★
Claudette Johnson: Presence 
Discover the catalogue to accompany our major exhibition of works by British artist Claudette Johnson.
This beautifully illustrated catalogue, edited by Dorothy Price and Barnaby Wright, includes original research and shares insights gained from conversations with the artist.
Shop Now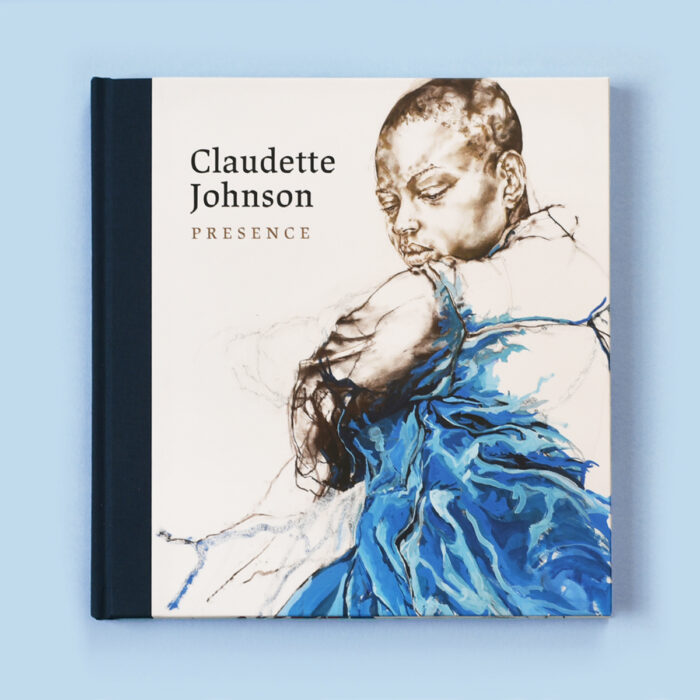 Frank Davis Memorial Lectures 2023-24
Black British Art: Histories, Presence, Futures
From 10 Oct 2023
The 2023 Frank Davis Lecture Series brings together academics, artists and curators to reflect on the histories, trajectories and legacies of Black British art and artists. The lectures, together with the exhibition, seek to encourage renewed thinking around Black aesthetics in the work of Black British artists today.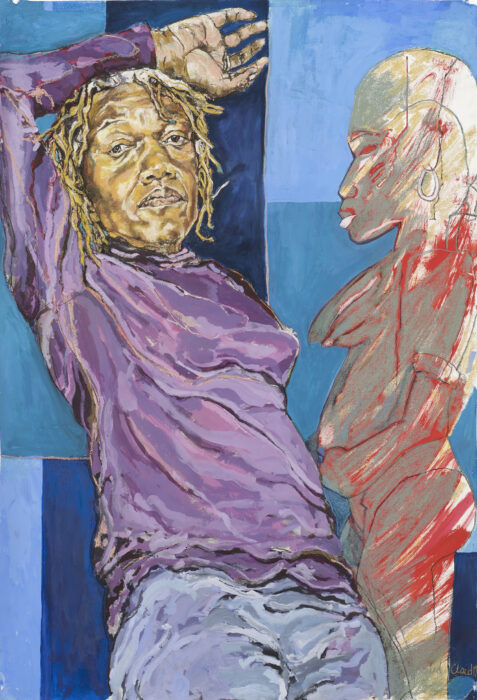 Join the art movement
Get free unlimited entry to The Courtauld Gallery and exhibitions including Claudette Johnson: Presence, priority booking to selected events, advance notice of art history short courses, exclusive events, discounts and more.
Become a Friend