14 Oct 2022 – 8 Jan 2023
Denise Coates Exhibition Galleries
One of the most original and eccentric artists of the 18th century,  the Swiss-born Henry Fuseli (1741–1825) is the subject of a new exhibition at The Courtauld.
Fuseli spent most of his career in London, where he established himself as one of 18th century Europe's most controversial artists. He deliberately courted notoriety with his most famous painting The Nightmare and other sensationalistic images inspired by a wide range of literature and his own imagination.
Fuseli was praised by some as a creative genius, while others dismissed his works as 'shockingly mad'. But much admired by his colleagues, he became the Royal Academy's Professor of Painting and Keeper of its premises at Somerset House, in what is now The Courtauld Gallery, where he and his wife Sophia Rawlins (1762/3–1832) lived from 1805 until his death.
This exhibition focuses on Fuseli's numerous private drawings of the modern woman. Blending observed realities with elements of fantasy, these studies present one of the finest draughtsmen of the Romantic period at his most original and provocative. Here, the fashionable women of the period appear as powerful figures of dangerous erotic allure, whom the artist regards with a mix of fascination and mistrust. Perhaps as problematic then as now, this visually compelling body of work provides an insight into anxieties about gender, identity, and sexuality at a time of acute social instability, as the effects of the first modern revolutions – in America and in France – swept across Britain and the Continent. Many of those anxieties still speak vividly to us today.
Organised in collaboration with the Kunsthaus Zürich, the exhibition will showcase drawings brought together from international collections and will be accompanied by a catalogue presenting new research. Following its presentation at The Courtauld, the exhibition will travel to Zürich, the city where Fuseli was born.
Fuseli and the Modern Woman: Fashion, Fantasy, Fetishism is supported by the International Music and Art Foundation and the Tavolozza Foundation, with additional support from James Bartos, and Olivier and Desiree Berggruen.
Please note that some works in this exhibition depict scenes of a sexual nature.
★★★★
"Complex, brilliant, unsettling works"
★★★★
Take the exhibition home
Immerse yourself in the world of Henri Fuseli with specially curated products from The Courtauld Shop. From bespoke prints to exclusive accessories and handcrafted hairpieces, this collection is a true celebration of our latest exhibition.
Shop Now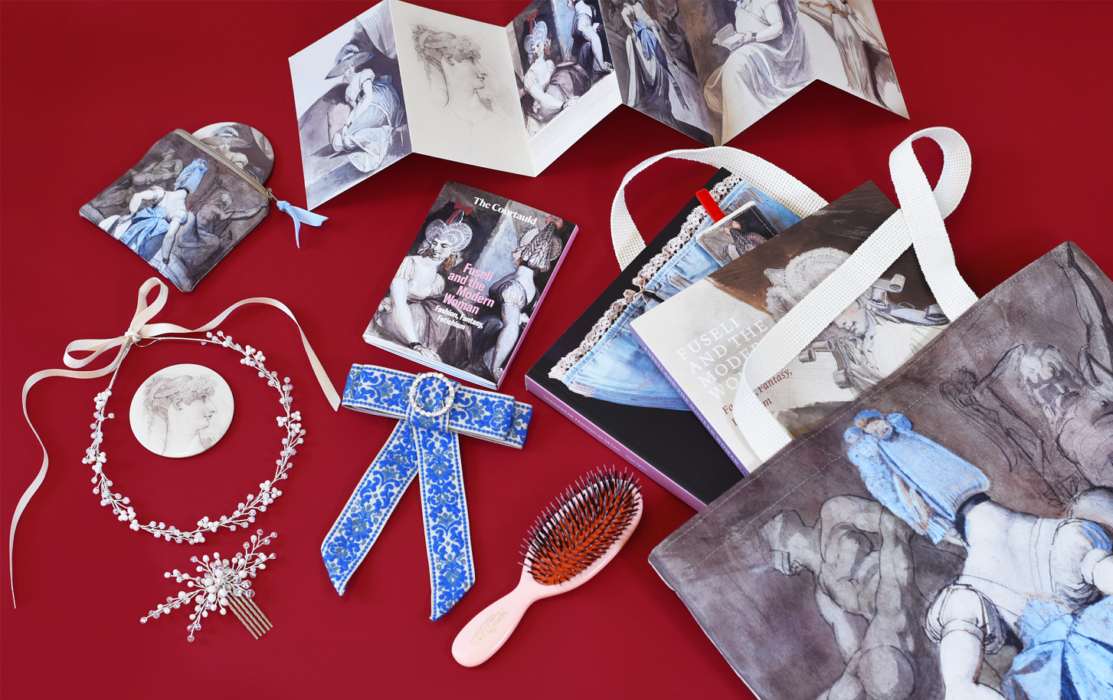 Join the art movement
Get free unlimited entry to The Courtauld Gallery and exhibitions including Fuseli and the Modern Woman, priority booking to selected events, advance notice of art history short courses, exclusive events, discounts and more.
Become a Friend