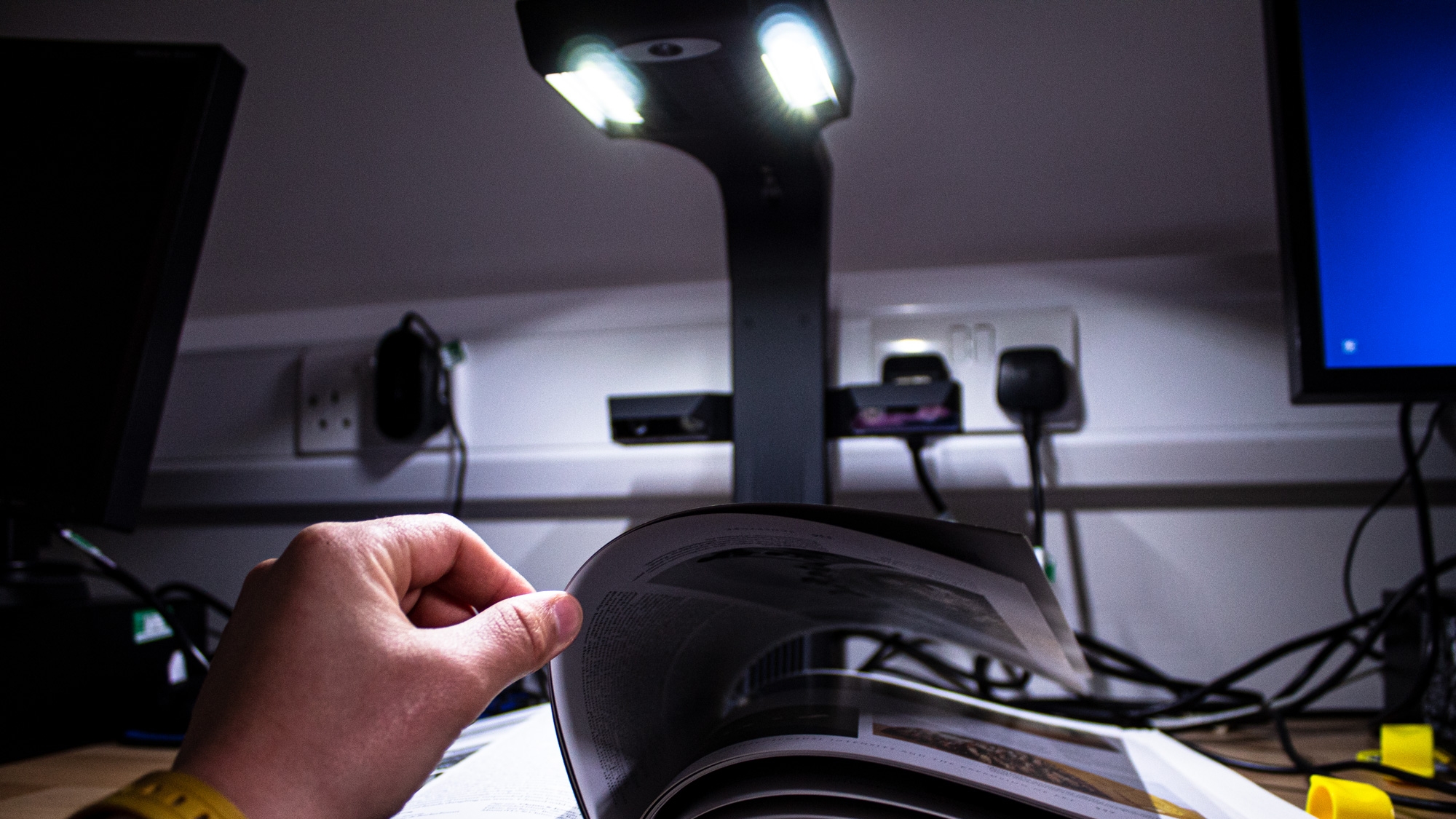 Scan and Deliver
We are providing a remote Scan and Deliver service for Courtauld students completing specific assessments.  You can request one chapter or article, or ten percent of a book or journal that is not currently out on loan. The item has to be held at the Courtauld.
If you need help searching the catalogue or are unsure of how to make a request, please contact us.
Scan and Deliver
 The procedure is simple: you tell us what you need – we source the scan for you – we email the scan to your Courtauld email address. Please only submit a request if you need the article or chapter for your: 
PhD research

MA Curating

 d

issertation

 

MA History of Art

 v

irtual exhibition

 

MA History of Art dissertation

 

Postgraduate Diploma in the Conservation of 

Easel Paintings submissions

 

Graduate Diploma in the History of Art

 F

oundations essay 2

 

Graduate Diploma in the History of Art 

Assessed essay

 

BA 

History of Art

 (Year 

3

)

 

Lessons in Critical Interpretation presentation

 

BA History of Art (Year 3) 

Assessed essay 

 

BA History of Art (Year 2)

 

Frameworks reflective essay

 

BA History of Art (Year 2) 

Assessed essay 

 
How to use Scan and Deliver
Instructions
Check the library catalogue to see if we hold the item in the library. If it is something we will need to request for you from another library please visit our Interloans web page
Open the Scan and Deliver online form
Login with your Courtauld username and password
Fill out the form with as much information as possible about the item you would like us to scan. Copyright law allows us to scan 1 article from a journal issue and 1 chapter or 10% of a book
Let us know the date you need the scan by
Click Next
Read the declaration carefully
Select Yes to agree to the declaration. If you have any questions about the declaration, contact us
Select Submit
When your scan is ready, we will email it to your Courtauld address
You can find more information about Scan and Deliver in the FAQs below. If you need assistance, contact us.
Frequently Asked Questions
Why are you limiting scans to selected submissions?
We are prioritising requests to support specific assessments to make sure we can help those who need access to resources most. To keep everybody safe during the current lockdown fewer Library staff are travelling to Vernon Square and are have to maintain strict social distancing while they are there.
How can I identify the chapter or article I require?
The citation of reference will normally provide enough detail for you to identify an article but many journal websites also list the contents of each issue. Alternatively, you may want to search services like WorldCat, Zetoc or Google Scholar. 
The Library catalogue often includes chapter titles for books and exhibition catalogues. Jisc Library Hub Discover has records for books held by the national libraries and many university libraries in the UK, while WorldCat provides a similar service internationally. Worldcat is particularly useful for locating key texts that have been reprinted in another book. Selecting the title of the item in the results screen in any of these catalogues shows you the book's contents where they have been recorded. Jisc Library Hub Discover also links to previews in Google Books that often include a list of chapters.
Please contact us if you need help making the most of any these services.
I am happy to come to the Library. Can I scan material myself?
Yes. If you would like to visit the library and access the shelves, please book a Browse and Borrow slot.
Can Library staff scan items for me while access to the physical libraries is limited due to Covid-19?
Yes, you can request scans of individual articles from journal issues and chapters or 10% of books. Complete our online form with the details and Library staff will email the scan to you within five working days. Please only submit a request if you need the article or chapter for one of the assessments listed above.
What Library staff scan for me?
Under copyright law, Library staff can scan individual articles from journal issues and chapters or 10% of books on your behalf. Please do not ask for more than this as checking what you want within these limits will slow down your request
How many scans can I request at a time?
You can request one scan a day, but please only request articles or chapters that are essential for your work. Asking for more than this will slow down your request and those of your friends.
How long does the process take?
Library staff will process scan requests on weekdays, excluding bank holidays and institute closure days. We aim to fulfill requests for scans of items on the shelves within five working days, but will be unable to scan items currently on loan to other readers until those readers return them. We will contact you at your Courtauld email address if there is an issue with your request.
How will the Library share the scan with me?
The Library will email the scan as an attachment to your Courtauld address. We may use a transfer service for large scans.
Can I share the scans with other people?
No, the scans the Library provides through the service are for your use only. You should not share them with anyone else.
I am self-isolating / shielding. Can the Library scan extra material for me?
The Library has special arrangements if you are self-isolating because you have or might have Coronavirus, or you are shielding because you are extremely clinically vulnerable. Please contact us for help.
The Library does not hold the item I want to scan. How can I access it?
The Library can request scans from other libraries for you through inter-library loan. Please see our Interloans and other libraries web page or contact the interloans team for more information about this service.
What other Library services are available?
You can find details of the Library's current services on the our web pages. Check our resources web pages for more information about the online resources and e-book platforms available to support your research and study.
I am not a Courtauld student or staff member - can I use the Library?
No, we are prioritising our current students and are unable to offer services for alumni and external visitors at this time.
I need help. How can I contact the Library?
Information about all of Library's services is available on our web pages. If you cannot find what you are looking for or need assistance, please contact us.