Peter Paul Rubens (1577 -1640) Landscape by Moonlight, 1635–40, The Courtauld, London (Samuel Courtauld Trust) © The Courtauld 
 Landscape by Moonlight
Peter Paul Rubens
In the final years of his life, Peter Paul Rubens purchased a country estate outside the Flemish city of Antwerp called Het Steen. He spent long periods there, painting landscapes for his own pleasure rather than on commission. This stunning moonlit scene is one of the finest examples. While Rubens was very interested in astronomy, the stars here seem more like joyous flecks of paint than a carefully observed night sky. Rubens had initially included biblical figures in the foreground but painted them out to make this work a pure landscape. A grazing horse in the foreground is the only living creature to remain.
In the 18th century,  Landscape by Moonlight belonged to Joshua Reynolds, first president of the Royal Academy, who used it as an example in his lectures on art. The painting also had a powerful influence on British landscape painters such as John Constable.
Explore this painting in our virtual tour
This painting is on display in the Blavatnik Fine Rooms, Level 2 of The Courtauld Gallery. You can view this room from the comforts of your home through our virtual tour.
Launch tour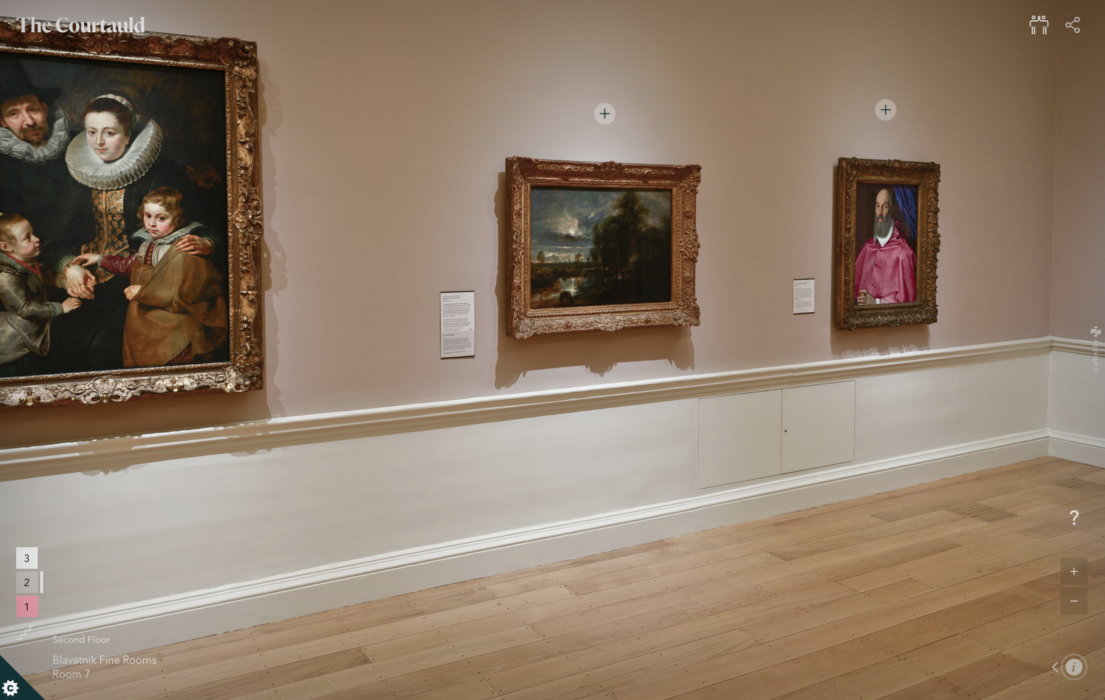 Create your own gallery
Bring home your favourite pieces from The Courtauld's collection with our exclusive custom prints to suit your space. Choose from art paper or canvas, in a range of sizes and frames, and we will make your print and deliver it directly to your door.
View all prints