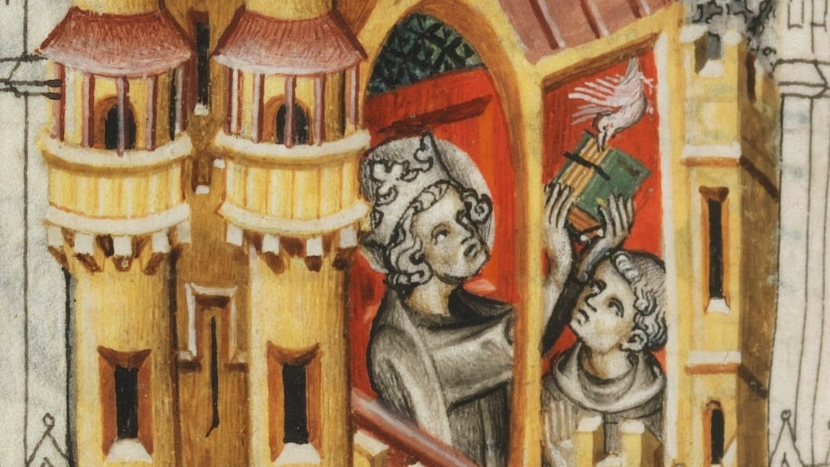 1 – Illuminating the Middle Ages: Interactions with Manuscripts
Course 1
Maggie Crosland and Teresa Lane
Summer School – Online
Monday 7 – Friday 11 June 2021
£395
Course description
Illuminated manuscripts are among the most beautiful works of art to survive from the Middle Ages, but they are also often some of the most mysterious. They are now generally locked away in libraries or archives, and even when exhibited we can only see two pages of a volume at one time. In this course we shall use a variety of methods, including digital facsimiles, to explore some of the most extraordinary examples of medieval manuscript illumination.
We shall specifically consider the history of manuscript illumination from the tenth to the fifteenth centuries, a period which saw extraordinary developments in artistic innovation across all media. We shall explore the transition of manuscripts from products of the monastic scriptorium to those of professional trade networks in cities across Europe. Another focus will be the different ways in which people engaged with their manuscripts. Finally, we shall consider the fact that illuminated manuscripts were not standalone items but were used alongside a wide array of devotional objects, from rosary beads to altarpieces.
This course is co-taught by specialists of late medieval French manuscripts and Anglo Saxon art respectively.
Lecturers' biographies
Maggie Crosland is a PhD candidate at The Courtauld, where she is studying with Dr Alixe Bovey and Professor Susie Nash. Her dissertation research examines fourteenth-century illuminated prayer books from France and the Burgundian Netherlands through the themes of function and adaptation. She is an Associate Lecturer at The Courtauld, where she has taught seminars on Gothic art, and is a former editor-in-chief of The Courtauld's postgraduate journal immediations. Maggie has previously held research positions at the J. Paul Getty Museum and the Art Institute of Chicago.
Teresa Lane is undertaking CHASE-funded doctoral research at The Courtauld on representations of the Trinity in English art between 950 and 1150. She is supervised by Professor John Lowden and Professor Alixe Bovey. Her research explores sources of artistic inspiration, particularly contemporary theology, coupled with the movement of artists between England and continental Europe. She is an Associate Lecturer at The Courtauld specialising in Medieval art and lectures at the Victoria & Albert Museum. Prior to joining The Courtauld Teresa was a solicitor in a City law firm and worked in legal publishing.