Showcasing Art History
Introduction
As the programme name implies, our evening lecture series Showcasing Art History shares the latest art-historical thinking and The Courtauld's excellence in research and teaching with the wider public. The lectures aim for a lively delivery and are given by members of the Courtauld faculty, by associates and alumni of our college, and by other eminent scholars.
Each new season of Showcasing Art History offers three free-standing terms. Lectures delivered on campus at Vernon Square are recorded and made available to our online audience, who will be given their own live Zoom discussion sessions. There will be extensive course materials on the VLE for both in-person and online learners.
Lectures are given live on campus at 19:00 on Tuesdays and Zoom discussions for our online audience members take place on the following Monday at 20:00 [London time] in the spring term, and on Wednesdays at 20:00 [London time] in the summer term. Terms may be booked in isolation or in combination, and discounts apply if more than one term is booked.
Course delivery details
You can attend these lectures on campus or online.
On-campus course delivery: lectures are at our Vernon Square campus at 19:00, followed by discussion and drinks, pre-course and further reading, and handout materials on our Virtual Learning Environment.
Online course delivery: this online lecture series consists of pre-recorded lectures, released weekly over 10 weeks (Autumn and Spring terms) or 5 weeks (Summer term), and each viewable for a fortnight; pre-course and further reading, handout materials and a discussion forum on our Virtual Learning Environment; live Q&As for each lecture, delivered via Zoom on Mondays (Spring term) or Wednesdays (Summer term) at 20:00 (London time).
Flesh, Spirit, Power: The Body in Spanish Art 1400s to 1700s
Spring term
Tuesday 10 January – Tuesday 14 March 2023, 19:00
On campus
OR
Monday 16 January – Monday 20 March 2023, 20:00 [London time]
Online
The human body – idealised or startlingly naturalistic, noble or 'low' – will be our conduit to an exploration of the many-layered complexities of the Spain's visual culture and history during the period from the latter part of the Reconquista to the 'Golden Age' of the Spanish Empire under the Habsburgs. At the end our series we shall also examine the representation of the body in the wider world of the Spanish Americas.
Find out more about the course
Photography and the French Avant-Garde from Delacroix to Cézanne
Summer term
Tuesday 25 April – Tuesday 23 May 2023, 19:00
On campus
OR
Wednesday 3 May – Wednesday 31 May 2023, 20:00 [London time]
Online
These lectures examine the mutual give-and-take, as well as the competition between painting and the new medium of photography in France from the 1850s to the 1890s. The series includes a contribution by Alistair Morrison, one of Britain's most prominent contemporary photographers.
Booking is now open, please click below: 
Find out more about the course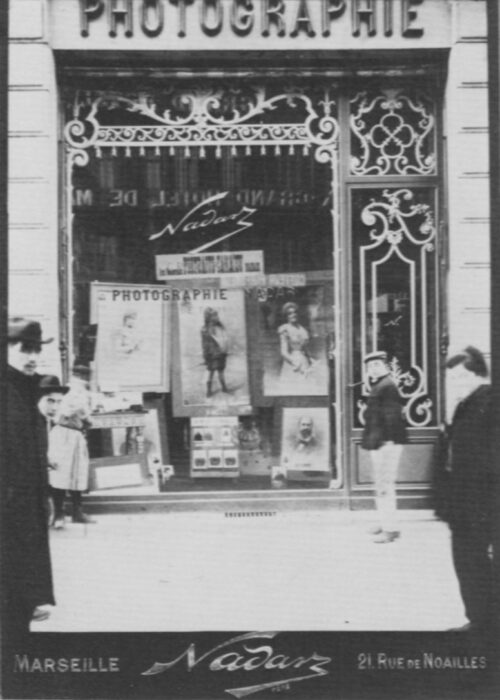 Archive: Showcasing Art History, 2021-2022 series