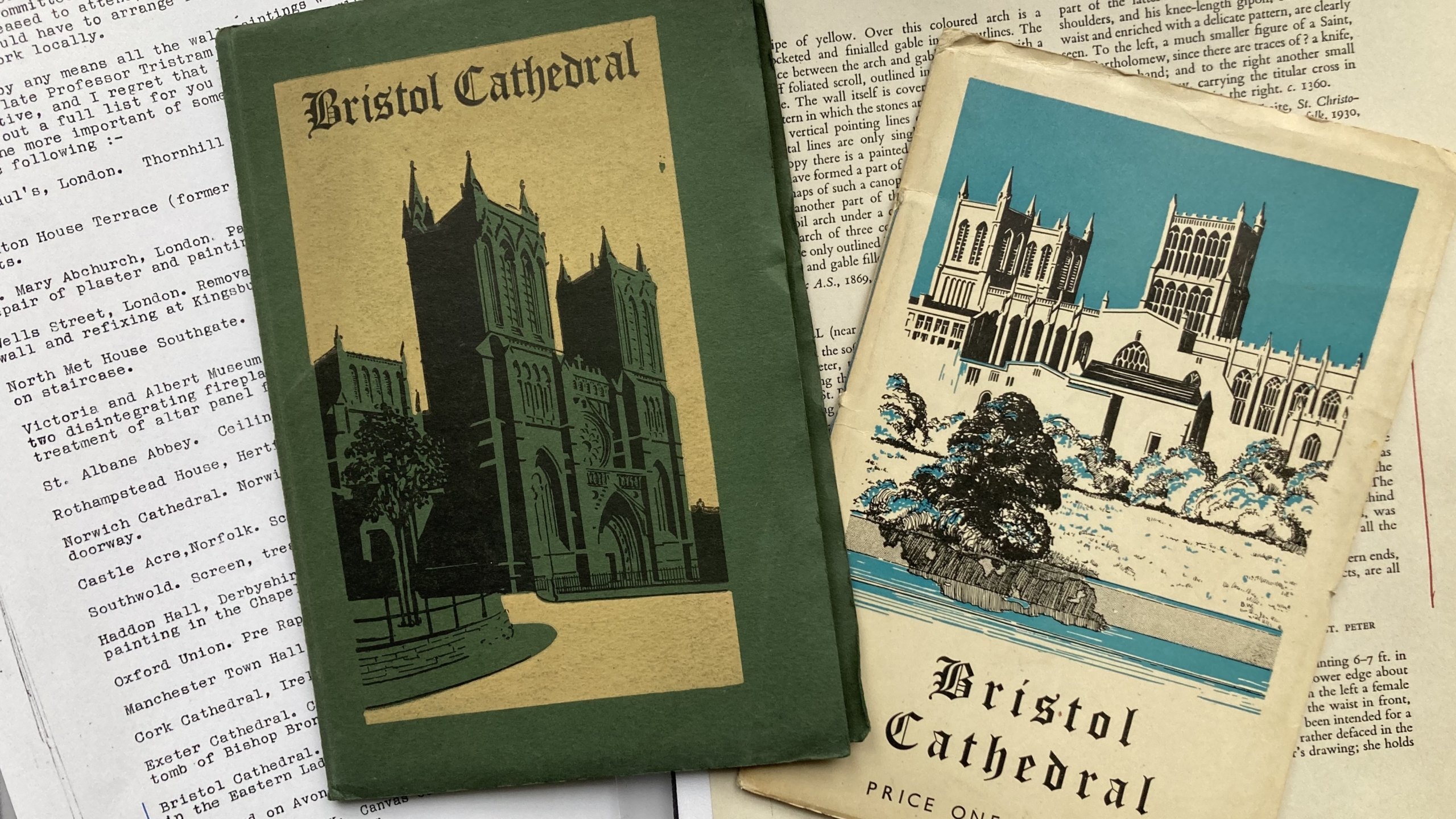 News Archive 2022
The Courtauld awarded major grants by Paul Mellon Centre and The Pilgrim Trust for National Wall Paintings Survey project
The Courtauld Institute of Art has been awarded two major grants in support of a project to make available online its extensive National Wall Paintings Survey archive. The Paul Mellon Centre have awarded The Courtauld a Digital Project Grant of £40,000, and The Pilgrim Trust a Preservation and Scholarship Grant of £30,000, to begin cataloguing and digitising material relating to some of the nation's most iconic wall paintings, as well as many less well-known schemes in more humble contexts. The Survey is the only archive of its kind on British wall paintings, both in terms of its scope and the extent of material held.
Lead by The Courtauld's Conservation Department, the project seeks to broaden public awareness of the nation's rich mural heritage, improve our understanding of British wall painting techniques and better inform the future care of these historic sites. Through the creation of a publicly-accessible, free-to-use online database, the project will help both to safeguard this unique archival resource and facilitate critical new research into the evolution of approaches to wall painting conservation in the UK.
Professor Deborah Swallow, Märit Rausing Director at The Courtauld said: "We are incredibly grateful to the Paul Mellon Centre and the Pilgrim Trust for their generous support. These grants will enable us to make the nation's wall paintings accessible to many more people, not only scholars and heritage professionals but also the wider public whose engagement is so critical to their care."
Sue Bowers, Director, The Pilgrim Trust commented: "The Pilgrim Trust is delighted to support this project which will open up access to this hugely important archive, as well as helping to preserve it."
The Courtauld's Department of Conservation is one of the very few specialist centres worldwide to have pioneered research and training in the conservation of easel paintings and the only programme in the UK to offer a degree in the conservation of wall paintings. Established in the 1930s, it currently offers MA degrees in the Conservation of Wall Paintings, Conservation of Easel Paintings,  Buddhist Art History and Conservation, and a PhD programme. In addition to undertaking academic research and conservation treatments on the collections displayed in The Courtauld Gallery and many other national collections, the Department of Conservation at the Courtauld has led fieldwork projects on wall paintings in the care of the National Trust and English Heritage, as well as sites in Europe and Asia.