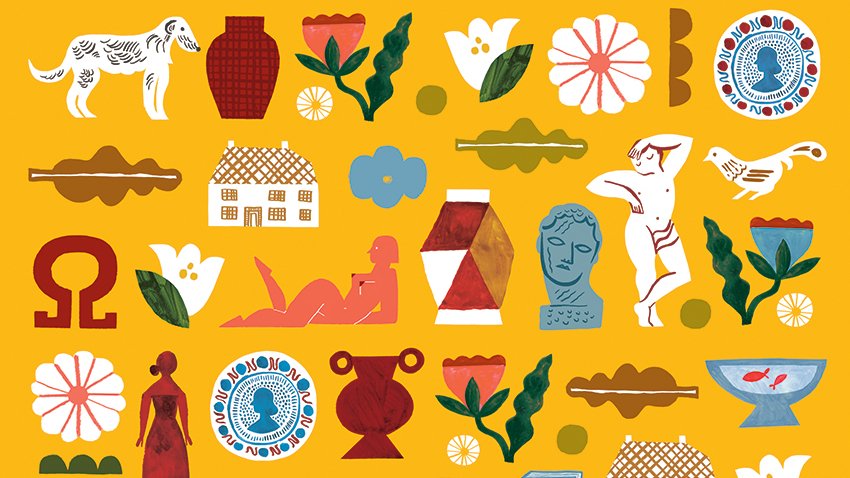 News Archive 2022
Works by Bloomsbury Group artists in The Courtauld's collection now on display at Ulster Museum, Belfast
A new exhibition featuring works by Bloomsbury Group artists in The Courtauld's collection has opened today at Ulster Museum, Belfast.
Bloomsbury: A Collective showcases works from both The Courtauld and Ulster Museum collections, and is the third and final exhibition in our partnership, which is part of The Courtauld National Partners Programme. Supported by the National Lottery Heritage Fund, the programme aims to provide unique opportunities for audiences to engage with The Courtauld's collection across the UK.
The Bloomsbury Group was a group of artistic and intellectual friends. They came of age just as the conservative Victorian era of the 19th century was ending. As a loose and changing mix of people they were searching for new ways of thinking, living and loving. They initially met in the Bloomsbury district of London at the family home of the siblings Vanessa Bell, Virginia Woolf, and Thoby and Adrian Stephen. The art, literature and ideas generated by the Bloomsbury Group would have an enormous influence on the rest of the twentieth century.
This takes an introductory look at the Bloomsbury Group, specifically three central artists within it – Vanessa Bell, Roger Fry and Duncan Grant. It also shares work by the Omega workshop, a group of designers who sought to translate the ethos of the Bloomsbury Group into beautiful, tangible objects.
The works on display from The Courtauld's collection including Duncan Grant's Ka Cox; Vanessa Bell's Arum Lilies and Roger Fry's View on the Cote d'Azur  were gifted from Roger Fry's estate, who founded Omega workshops and is often considered the curator of the Bloomsbury Group.
Find out more
Bloomsbury: A Collective
Ulster Museum
Until 16 October
Illustration by Anne O'Hara