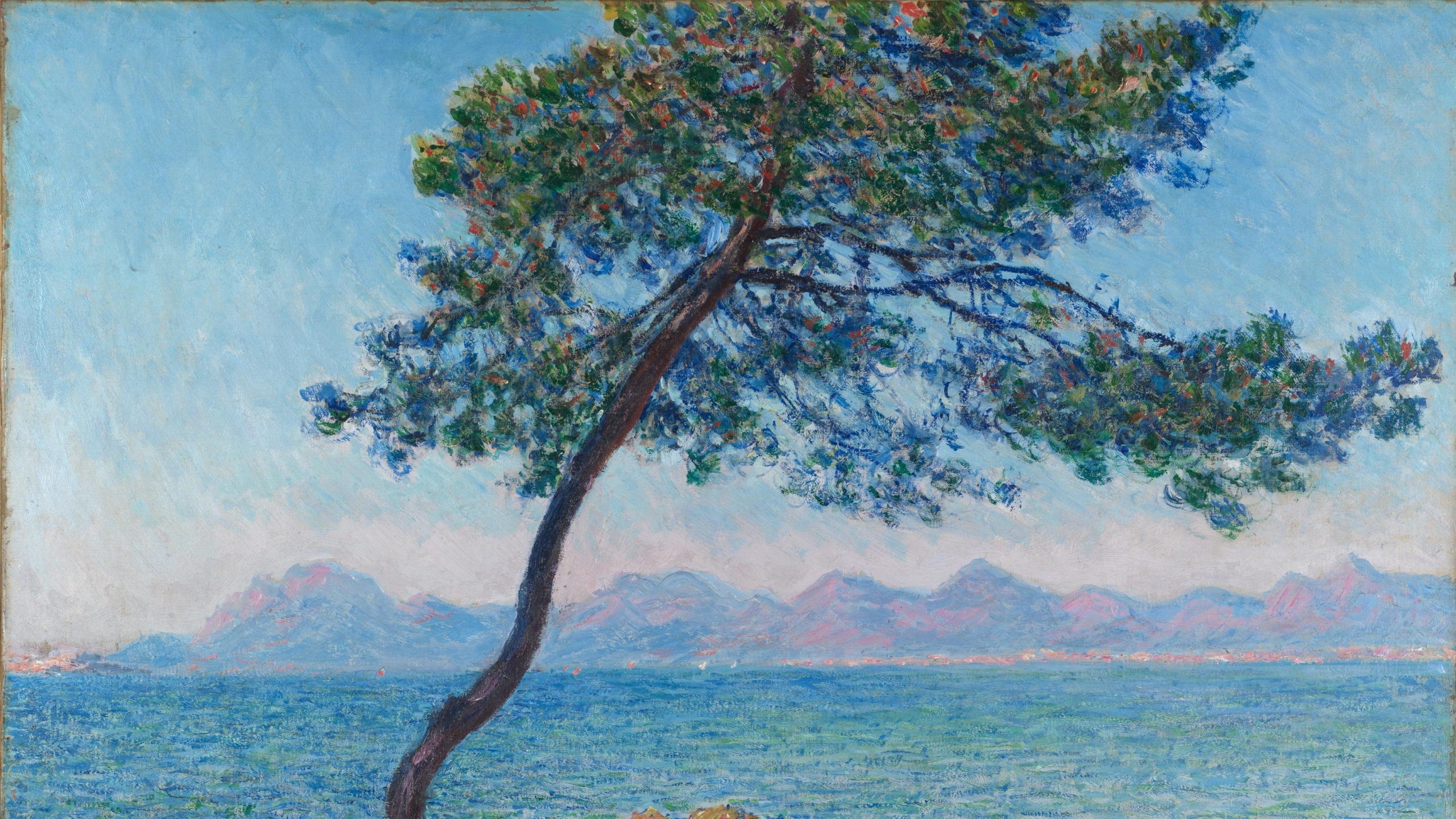 News Archive 2021
Monet's painting Antibes to feature in new exhibition at Ferens Art Gallery, Hull
One of the most loved paintings in The Courtauld Gallery's collection, Antibes by the Impressionist artist Claude Monet, will form the centrepiece of a new exhibition at Ferens Art Gallery, Hull from Monday 17 May.
Antibes will travel to Hull for the first time as part of the Courtauld National Partners programme – supported by the National Lottery Heritage Fund – which aims to share The Courtauld's collection with audiences across the UK whilst The Courtauld Gallery is closed for a major transformation project until later this year.
The exhibition, Monet in Mind, will focus on the importance of mindfulness and reflection in response to the coronavirus pandemic and has been designed to give visitors – both to the gallery and online – the space in which to reflect on the artworks on display and enjoy them in a calming environment.
Artworks from the Ferens' permanent collection will also be on display, including works by Walter Richard Sickert, Philip Wilson Steer, Derwent Lees, Beatrice Bright and Barbara Hepworth. Many of these pieces have never been displayed together before.
Last year, The Courtauld offered Ferens Art Gallery the opportunity to choose from one of seven celebrated Impressionist paintings to have on loan for audiences in Hull to enjoy. Antibes was chosen to be the lead painting for the exhibition following a public vote.
Monet in Mind showcases the talents of the Future Ferens, a group of young curators, marketers and creatives, aged 16-25 years old, who are all passionate about art. They have worked in collaboration with the gallery's team of experts on all aspects of curation, design and promotion of the exhibition.
Young people from The Warren have also produced new reflective creative writings and students from Hull College have produced soundscapes in response to the exhibition, which visitors to the gallery will be able to read and hear.
August McGregor from Future Ferens said: "It's been an incredible opportunity for us to help bring Monet to Hull in collaboration with The Courtauld, and especially to do so in a way that acknowledges such a critical aspect of recent life.
"Mental health is something that has affected so many people in different ways over the last year, and it'll continue to have an impact on everyone indefinitely. In addressing mental wellbeing and positive reflection at the Ferens, we hope to not only provide an interesting experience, but a useful one."
Katherine Dunleavy, Regional Programme Coordinator at The Courtauld Gallery, said: "It is fantastic to continue our partnership with Ferens Art Gallery through our National Partnership programme through this exciting collaboration with Future Ferens. We're delighted that the public selected Monet's Antibes – one of the highlights of The Courtauld's collection – as the centrepiece of this exhibition. We hope visitors will enjoy the opportunity to really engage with this stunning painting slowly and mindfully."
The exhibition and accompanying online events programme will encourage conversation around the importance of mental health, especially in young people.
Open Courtauld Hour
August McGregor, Jessica Smith and Stephanie Edwards of Future Ferens (Ferens Art Gallery) joined Open Courtauld Hour – Musical Interludes on Thursday 13 May to discuss how and why music has become an essential tool to promote interactive engagement in their exhibition projects. Watch again.
Entry to Monet in Mind is free and tickets can be booked in advance at hcandl.co.uk/monet-in-mind
Monet in Mind
Ferens Art Gallery, Hull
17 May – 4 July