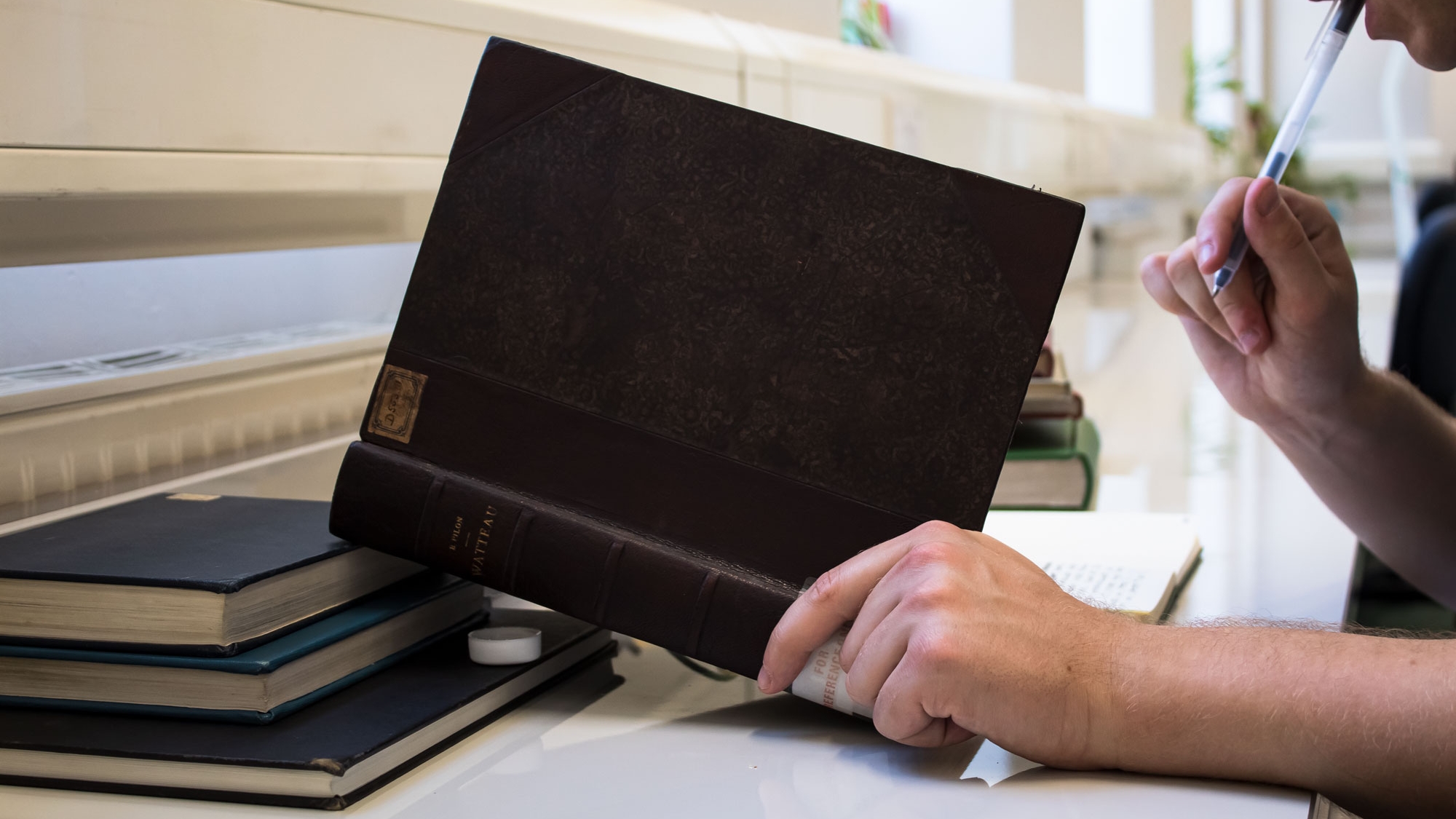 Stay and Study
Stay and Study space at Vernon Square is available to Courtauld students in:
Seminar rooms 2,3,7,8 & 9 and
Lecture theatre 2
Please visit our booking calendar to secure your space.
Students are required to follow social distancing guidelines whilst on-site. If you need assistance with your booking please contact us.
Update July 2021
During summer vacation hours some rooms may be unavailable. Please contact us at library@courtauld.ac.uk if you need help with your booking.
This service is currently unavailable to external visitors. For the latest updates regarding our opening times, please visit our 'visiting the libraries' page.
Book
Book a study space via our booking calendar. We will email you to confirm your booking and you can arrive any time during your appointment.
FAQs
I am not a Courtauld student or staff member – can I use the Book Library?
No. At the moment the library is only open to Courtauld staff and students.
Can I use the Book Library during the current coronavirus outbreak?
Yes. You can use Browse and Borrow which allows staff and students to browse the library and borrow books whilst following social distancing measures.
For study space please book using this link.
Do I need to book a study space?
Yes. Please book a study space as there is limited seating in order to maintain social distancing and to keep everyone safe.  
How far in advance can I book a study space?
You can book a study space up to 7 days in advance. The booking system shows the available appointments on days when Vernon Square is open.
How soon can I book study space?
Can I book a group study space?
No. UK Government guidance states that, "Students must use the study spaces independently and must not gather in study spaces, unless as part of an in-person, scheduled seminar or tutorial." We are sorry that we cannot offer students space to study with your friends while these restrictions are in place.
Can I arrive early or late for my study session?
You can arrive any time during your study session, but you will need to leave at the end of your booking so the spaces can be cleaned before the next session.
What precautions is The Courtauld taking to keep me safe whilst I study?
Do I need to wear a face covering during my study session?
Please wear a face covering at all times while you are at Vernon Square unless you are medically exempt. Please check The Courtauld's Coronavirus: updates and FAQs web pages for the latest information on what you need to do when you arrive at Vernon Square.
Can I borrow books and browse the shelves?
Can I use the PCs in the Library?
Stay and Study is currently offered in the Library Study Room and seminar rooms only. PCs are available in the Library Study Room.
Can I copy, print and scan in the Library?
You can use the multi-functional device in the Library Study Room to copy or scan items you have brought with you or to print out material.
With a Browse and Borrow slot you can scan and print from devices in the library.
Can I renew my loans while I am in the Library?
You can renew your loans online or contact us so we can do this for you.
Please use Browse and Borrow if you would like to search the library and borrow books. You can ask staff about your account at the library issue desk.
Can I return books while I am in the Library?
We have a book drop-box in reception at Vernon Square. Please use this unless you have booked a Browse and Borrow session.
How do I access the Image Libraries?
Staff and students are able to book in advance to visit the Image Libraries via our Visit and View booking page. You can find more information about the Witt Library, Conway Library and Photographic Survey on the Image Libraries web pages.
What if I need help using the Library?
We are currently offering a remote service during normal staffed hours Monday to Friday 9.30 to 5.30. Please visit our web pages or contact us if you would like any help.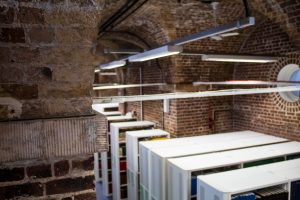 Can I visit Somerset House Library?
Courtauld students and staff are able to book a Visit and View space at Somerset House Library in order to consult requested material from the Image Libraries, Print Journals and Special Collections. Please visit the Booking calendar and select the Visit and View option in order to do this.