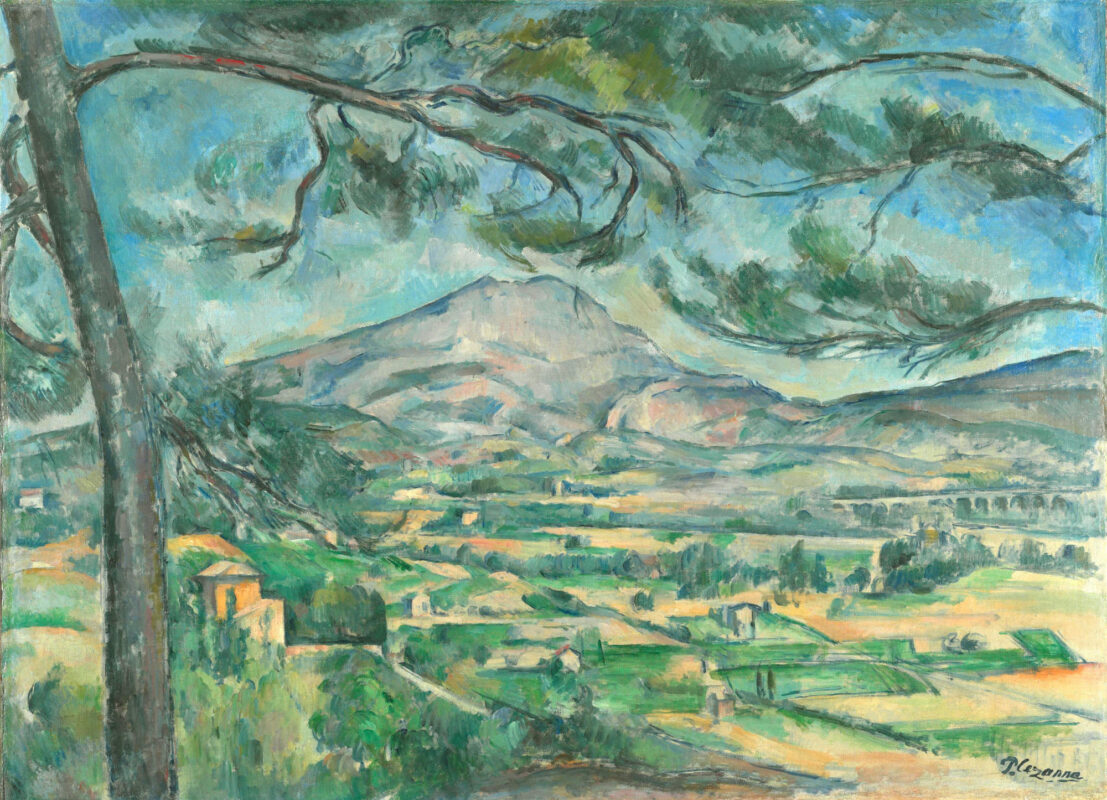 Paul Cézanne (1839-1906), The Montagne Sainte-Victoire with a Large Pine, around 1887, The Courtauld, London (Samuel Courtauld Trust) © The Courtauld
Montagne Sainte-Victoire with Large Pine
Paul Cézanne
The Montagne Sainte-Victoire, with its distinctive craggy, broken top, dominates the countryside surrounding Paul Cézanne's hometown of Aix-en-Provence in southern France. For him, it embodied the rugged landscape and people of Provence. Cézanne painted and drew the mountain from different vantage points throughout his career, each time finding a new mood or atmosphere. This painting is the most monumental and highly finished of three canvases he devoted to this particular view.
Cézanne has used contrasting colour to suggest a feeling of expanse and breadth. Areas of green and yellow lead the eye to the towering Sainte-Victoire, painted in cool blues and pinks; tiny touches of red in both foreground and background create a sense of visual unity. The sweeping pine branches in the foreground follow the contours of the mountain. This was one of Cézanne's favourite framing devices. The timeless quality of the setting is interrupted only by the modern railway viaduct on the right and the trail of steam left by a passing train.
When the painting was first shown at an exhibition of amateur artists in Aix, it met with incomprehension. Cézanne ended up giving it to the poet Joachim Gasquet in appreciation of the young man's sincere admiration. It is one of the very few paintings signed by Cézanne after 1880. The artist's critical fortunes had changed dramatically by the time the collector Samuel Courtauld encountered his work. Courtauld recalled feeling 'the magic' when he first saw one of Cézanne's paintings in 1922. His passion for the artist led him to build an important collection of his paintings and drawings; as a result, The Courtauld has the largest group of works by Cézanne in the UK.
Explore this painting in our virtual tour
This painting is on display in the LMVH Great Room, Level 3 of The Courtauld Gallery. You can view this room from the comforts of your home through our virtual tour.
Launch tour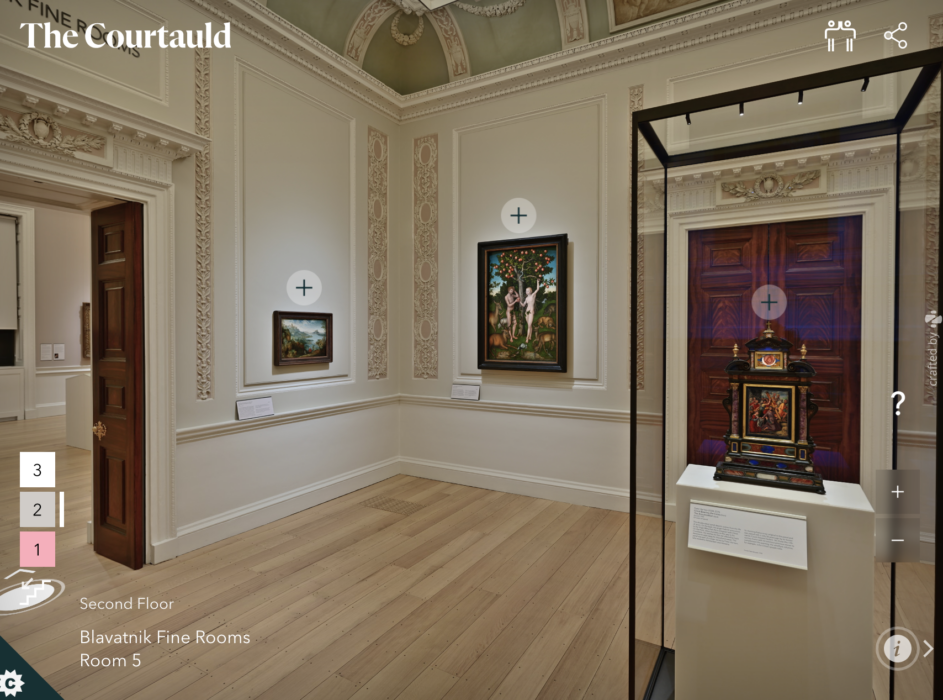 Create your own gallery
Bring home your favourite pieces from The Courtauld's collection with our exclusive custom prints to suit your space. Choose from art paper or canvas, in a range of sizes and frames, and we will make your print and deliver it directly to your door.
View all prints