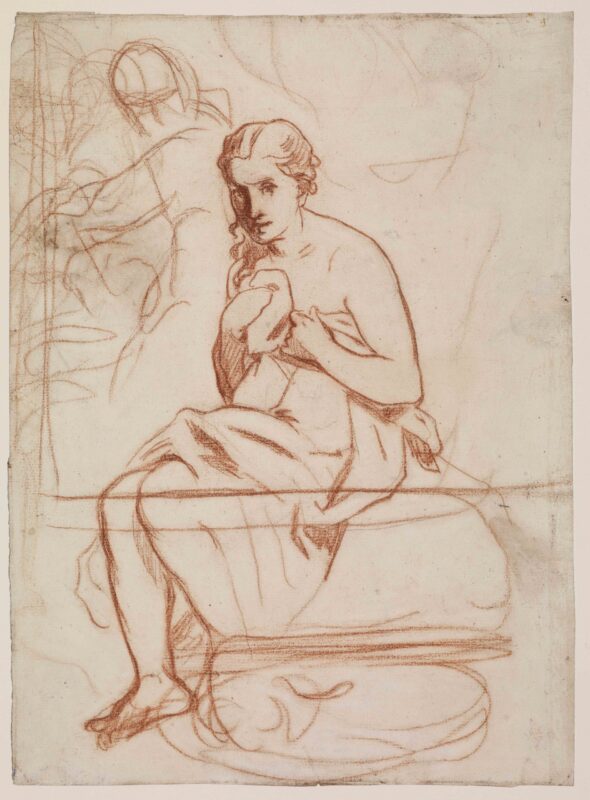 Édouard Manet (1832-1883), La Toilette, 1860, The Courtauld, London (Samuel Courtauld Trust) © The Courtauld
La Toilette
Édouard Manet
Manet made this drawing in preparation for an etching. The central figure's contours have been incised for transfer to the copper plate. The use of red chalk – unusual by the mid-nineteenth century – and the time-honoured subject of the female bather reveal Manet's engagement with predecessors such as Rembrandt, whose works he admired. This preliminary drawing shows him experimenting with the position and pose of the figure behind the bather. Traces of his initial ideas are visible at uppManeter left.
Create your own gallery
Bring home your favourite pieces from The Courtauld's collection with our exclusive custom prints to suit your space. Choose from art paper or canvas, in a range of sizes and frames, and we will make your print and deliver it directly to your door.
View all prints