UCAS and key dates
To apply to the BA History of Art degree course at The Courtauld, you will need to submit through UCAS .
You should apply by the 31 January (18:00 GMT) UCAS equal consideration deadline. For the 2024/25 cycle, we may consider applications submitted after this date, though you are still encouraged to submit by the equal consideration deadline if possible.
Successful applications are made offers based equally on the quality of the personal statement, existing grades for AS Level and GCSE (or equivalent), and predicted final results.
You should typically expect to hear if your application has been successful by early March 2024. If successful, you will be invited to attend one of our 'Offer Holder Days' at The Courtauld, where you will be invited to participate in a seminar class and discussion group, as well as meet current students and engage in a careers planning and Alumni discussion, in order to experience first-hand what life will be like at The Courtauld. This is also an opportunity for you to ask any further questions you might have about studying here at The Courtauld, or life in London more broadly.
UCAS Course Details:
Institution code name: CRT
Institution code: C80
Course code: V350
Campus code: Leave blank
Short form of the course title: BA/HoA
Further details: None required
Defer entry: Enter 'N' if you wish to apply for the 2024/25 intake or 'Y' if you wish to defer your entry to 2025/26. (Applications for deferred entry will be decided the year the application is made, with decisions typically made by the end of April.)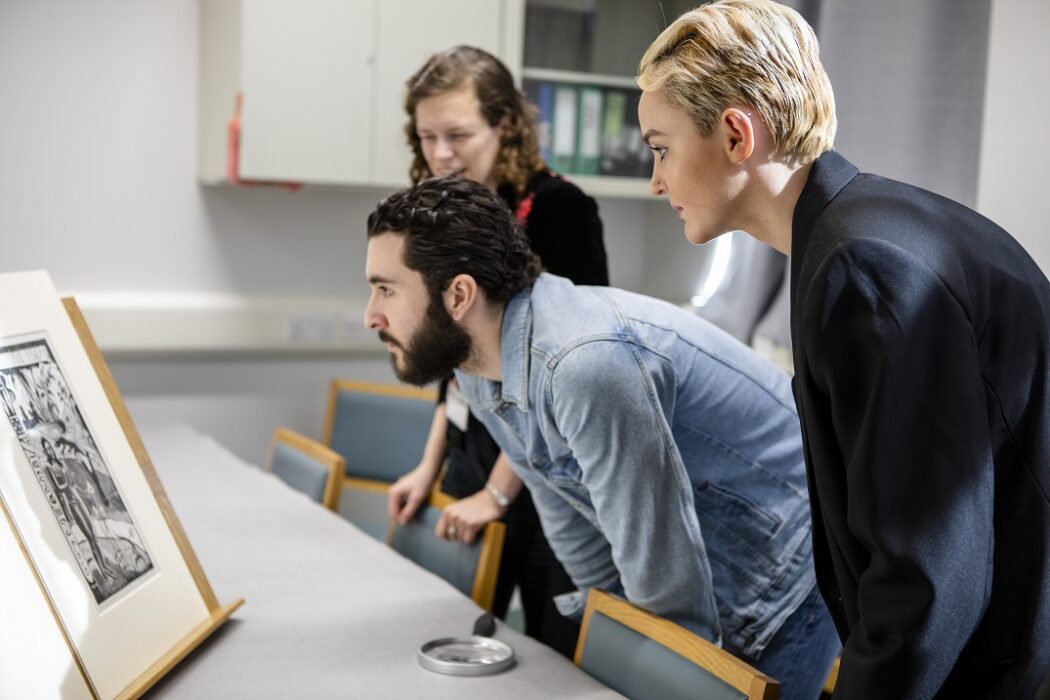 The Courtauld receives over 300 applications at undergraduate level, with around 100 of these typically being admitted.
As part of your UCAS application you will be asked to write a personal statement – Advice on writing your personal statement.
If your first language is not English, you should send a scanned copy of your English proficiency certificate (IELTS or Cambridge Advanced English) to the Admissions team via ugadmissions@courtauld.ac.uk. Likewise, if your school results are not automatically reported to UCAS (i.e., if you have studied outside the United Kingdom), you should send scanned copies of your school certificates.
We are unable to consider applicants for transfer into the second or third year of the course at this time.
How we assess applicants
At every stage of the selection process, Courtauld staff use the following criteria for assessing applicants. Successful applicants will demonstrate:
potential for developing the skills used in the study of humanities subjects, such as History, English Literature, Religious Studies or Geography. Skills required in the study of art history include critical thinking, the analysis of texts, debating ideas, and writing
a potential aptitude for the analysis of visual material. The ability to translate what you see into words, and ultimately into coherent discussion, is a skill that needs practice and development like any other. Successful applicants will demonstrate the desire to make that development, and be willing to extend their approach to visual images under the guidance of their tutor
the potential to thrive in the environment offered by a specialist teaching institute. Their level of maturity should be such that they can negotiate both large lecture courses and small seminar groups, managing tasks such as oral presentations and group discussions. A potential for some teamwork as well as individual contribution to the community is desirable
openness to new ideas, and a tolerance for the ideas of others. They will demonstrate both a desire to learn and the potential to be teachable