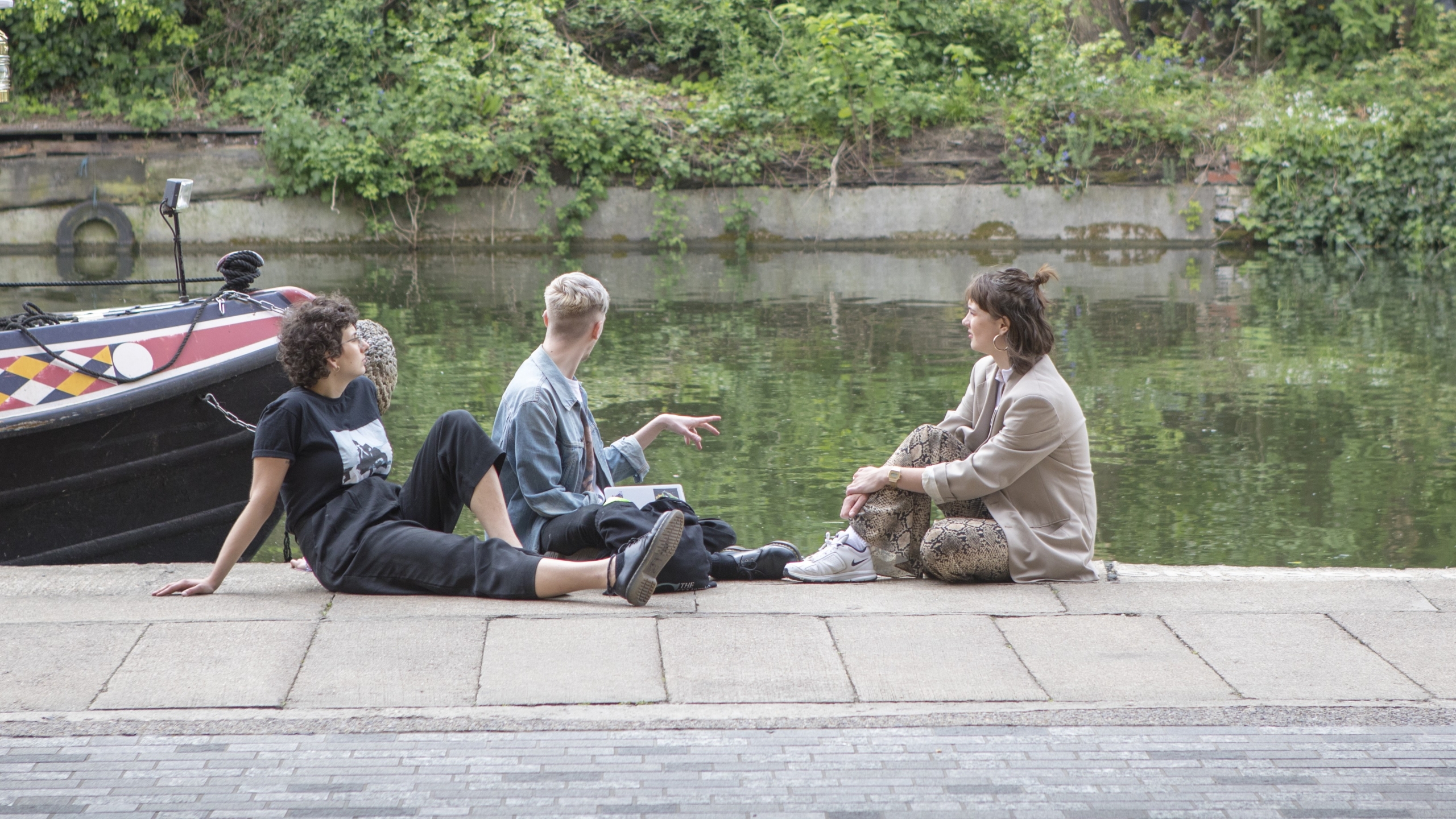 Living in London
Our neighbourhood
Since January 2019, teaching and learning, including our faculty staff and book library, has been housed in a spacious, purpose-built educational facility at Vernon Square, located in King's Cross, London. This is while our permanent home at Somerset House is being transformed as part of our major project, Courtauld Connects, to open up our teaching facilities and Gallery to even more people, and create exciting new study facilities.
King's Cross is home to one of the biggest and most exciting redevelopment projects in London. The 67-acre site is being transformed into a new vibrant part of the city with the likes of Google HQ, UAL Central St Martins Campus, and many new homes, shops, offices, galleries, bars, restaurants and schools, moving into the area.
The location has excellent transport links throughout London via buses and tubes (including the 24-hour night tube on the Victoria Line). You can even go directly into central Paris, using the Eurostar at St Pancras train station, which is only a short walk away from the campus.
Our campus at Vernon Square will also ensure we remain by London's Museum Mile. This central location will offer students easy access to a wealth of museums, galleries and libraries, including the British Library, the British Museum and The National Gallery.
There is a strong sense of community in King's Cross, brought together by the canal side setting, an exciting cultural scene, and a thriving business community. It is modern, it is innovative, and we think it is a great location for our students and academics to study and thrive during our temporary move from Somerset House.
Transport
Whilst most halls of residence and teaching facilities are within walking distance, London is a large city, and you will often find yourself needing to travel around quickly. As a student, you are eligible to receive 30% off the cost of public transportation throughout London. Purchasing a Travelcard means that you can travel as often as you like within the zones for which you have purchased your Travelcard. If you do not plan to travel afield often, it may be more cost-effective to pay as you go and top up when travel is necessary. There is more general information on the TfL website.
Please note that student Oyster cards cannot be obtained until after you enrol at The Courtauld, as your application is checked by the institution.
Cross-UK Travel
If you think you may be travelling outside of London frequently too – to see family etc. then it may be worthwhile purchasing a 16-25 Railcard or a 26-30 Railcard, which costs £30/year and offers 30% discount on train travel across the UK.
If you are over 30 and a full-time student, you are still eligible for a railcard, but you will need to bring a hard copy of the application form to us for certification.