The Courtauld shares its scholarly expertise with everyone interested in art and art history through the Short Courses. Our courses present up-to-date art-historical thinking, often including our lecturers' current research, and are led by experts in their field who are chosen for their academic excellence, enthusiasm, and the ability to communicate with diverse audiences.
Covering a global range of historical periods and art-historical themes, the Short Courses programme has much to offer to both newcomers to the subject and to participants with existing knowledge and interests.
Most of our on campus courses combine teaching in the classroom with visits to galleries and museums across London. If you are stretched for time or too far away from The Courtauld, you can also study with us online! You will receive expert lectures and reading material between 2-4 weeks before the start of an online programme so that you can immerse yourself in the content at your own time, in preparation for the lively online seminars during the course delivery week.
You can find our courses and their full descriptions on this website or in our flip-the-page brochure. We have compiled a list of frequently asked questions, but if you cannot find an answer to your query please do not hesitate to get in touch.
Download our Short Courses calendar, listing all our courses and tours per month, below
Short Courses Calendar
Coming Next
'The Second Rome': Byzantine Constantinople
Dr Jessica Varsallona
Zoom seminars on Saturday 25 and Sunday 26 November 2023
£145
Booking for this study tour online has now closed.
Our lecturer leads us through the vibrant streets of modern-day Istanbul in search of the glories of Byzantine Constantinople. From 330 to 1453 the city was the capital of the mighty Byzantine Empire and we shall explore its artistic developments from the Great Palace to the Hagia Sophia, and to the northwestern quarters along the shore of the Golden Horn with its astonishing dynastic monasteries and palaces founded in the middle and late Byzantine periods.
Find out more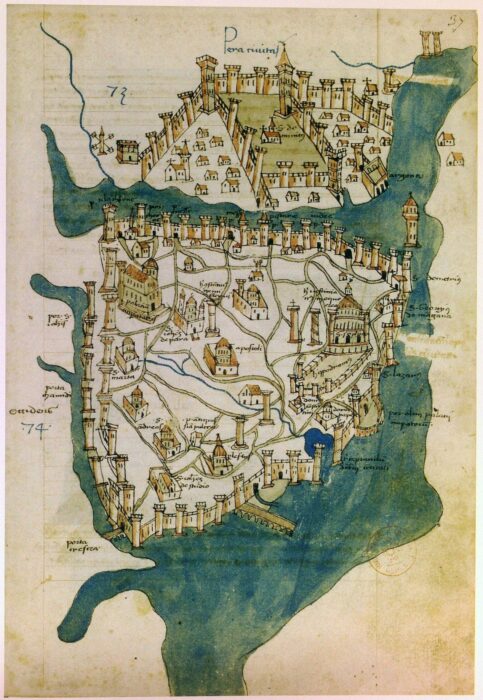 Antiquity, Taste, and the Self: Revisiting the Discoveries of the Grand Tour
Spring term
Tuesday 9 January – Tuesday 12 March, 19:00
On campus
OR
Wednesday 17 January – Wednesday 20 March, 20:00 [London time]
Online
This lecture series explores the cultural phenomenon of the Grand Tour, one of the most significant rites of passage in early modern history. Our focus will be on Italy, the culmination of that extensive Continental journey, on the Grand Tour's heyday in the long eighteenth century, and on its most numerous cohort, the British.
Find out more