The Courtauld shares its scholarly expertise with everyone interested in art and art history through the Short Courses. Our courses present up-to-date art-historical thinking, often including our lecturers' current research, and are led by experts in their field who are chosen for their academic excellence, enthusiasm, and the ability to communicate with diverse audiences.
Covering a global range of historical periods and art-historical themes, the Short Courses programme has much to offer to both newcomers to the subject and to participants with existing knowledge and interests.
Most of our on campus courses combine teaching in the classroom with visits to galleries and museums across London. If you are stretched for time or too far away from The Courtauld, you can also study with us online! You will receive expert lectures and reading material between 2-4 weeks before the start of an online programme so that you can immerse yourself in the content at your own time, in preparation for the lively online seminars during the course delivery week.
You can find our courses and their full descriptions on this website or in our flip-the-page brochure. We have compiled a list of frequently asked questions, but if you cannot find an answer to your query please do not hesitate to get in touch.
Download our Short Courses calendar, listing all our courses and tours per month, below
Short Courses Calendar
Object in Focus
Albrecht Dürer's astonishingly realistic body- and watercolour depiction of a young hare dates from 1502 and is one of the treasures of the Albertina in Vienna. The work proudly displays Dürer's powers of observation and his skilful handling of the brush – note for instance the reflection of the workshop window in the hare's visible eye. Very likely, it is also signalling his ambition to be seen on a par with the great painters of antiquity: according to a famous anecdote then circulating among German humanists, the Greek painter Polygnotus had depicted a hare in an Athens mural in so lifelike a way that passersby mistook it for a real animal.
Such 'Truth to Nature' is a central tenet of Western Art and will be explored in our intensive autumn course 'From Life: Representing Nature in Northern European Art 1500-1750'
Find out more about the course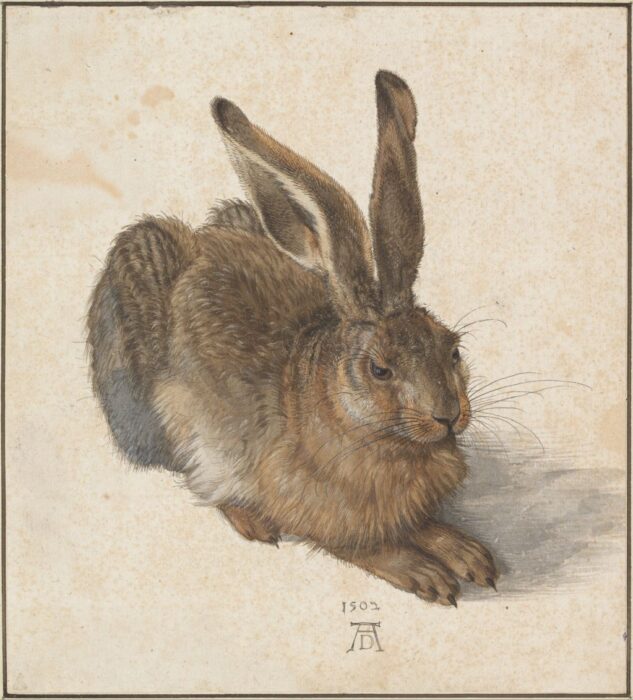 Coming Next:
Showcasing Art History
Ordinary People: Paintings and Prints of Everyday Life from Bruegel to Hopper
Autumn term
Tuesday 3 October – Tuesday 5 December 2023, 19:00
On campus
OR
Wednesday 11 October – Wednesday 13 December 2023, 20:00 [London time]
Online
This series of lectures explores the representation of everyday life in Western art from the sixteenth to the early twentieth centuries. Possessing considerable ideological heft, such art contributed to wider contemporary debates about the poor, the place of women in society, 'modernity', industrialisation and urbanisation, and other important contexts to be explored by our lecturers.
Find out more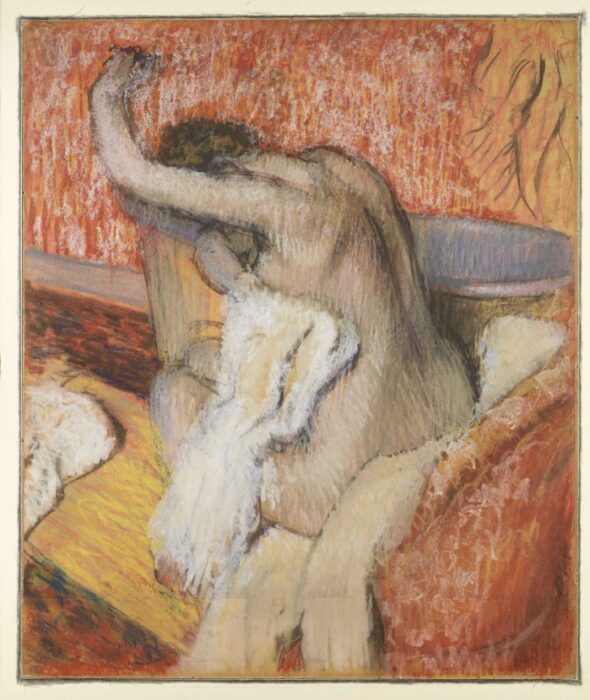 In The Footsteps of Renaissance Visitors: Four Walks in Rome
Dr Barbara Furlotti and Dr Guido Rebecchini
Zoom seminars on Saturday 18 and Sunday 19 November 2023
£145
A tour illuminating the architectural and artistic treasures of the eternal city through the eyes of Renaissance visitors. We shall move along the Via Papalis, as part of a papal procession, admire the breathtaking urban transformations wrought by Pope Julius II, join Renaissance artists in studying Rome's famed antiquities, and adopt the garb of devout pilgrims on a tour of the Seven Churches and their spectacular treasures of art.
Find out more