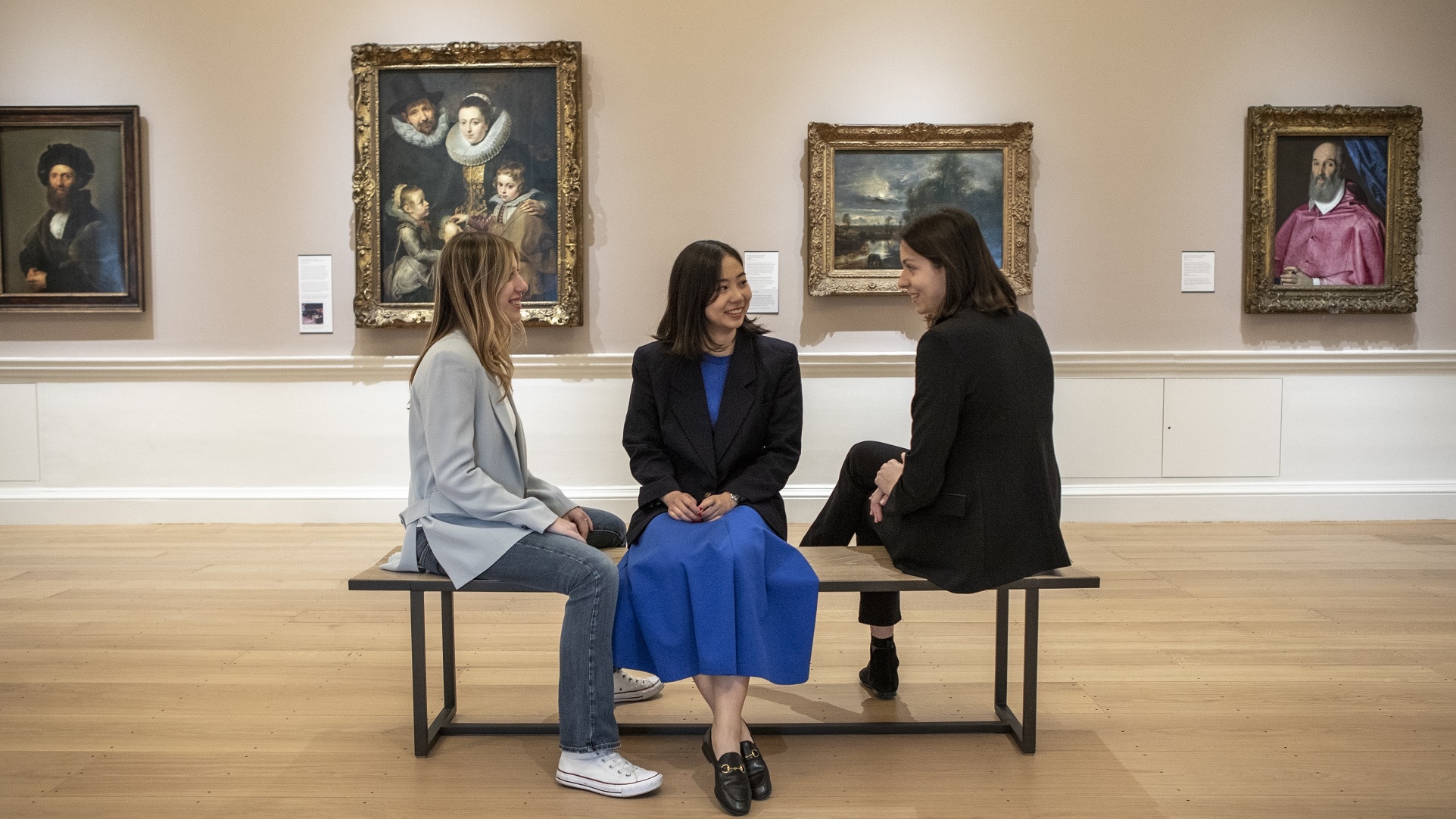 UCAS Clearing 2022
The Courtauld has a limited number of places available on our BA History of Art degree programme for September 2022 entry through UCAS Clearing.
If you would like to register your interest in joining us via Clearing, please email ugadamissions@courtauld.ac.uk with:
Your UCAS ID number
Details of your qualifications (subjects and grades achieved)
Contact Information
Our Clearing hotline will open on 18 August 2022 at 08:00 BST. The Clearing hotline number will be made available on this page on 15 August 2022.
What is UCAS Clearing?
UCAS Clearing allows late applications to UK Universities. Clearing opens from 5 July 2022, though decisions often won't be made until the day of A-level results, 18 August 2022.
You might consider Clearing if:
You've applied through UCAS but haven't got the results you need to attend the universities to which you originally applied.
You received better results than expected and you'd like to apply for a different institution (this used to be called 'Adjustment').
You've changed your mind about the course you want to study or where you want to study
You're applying for university for the first time, and you've missed the normal UCAS cycle.
How do I know that I need to go through Clearing if I've made an application previously?
You can see whether you've been offered a place at a university on UCAS Track. Even if you didn't get the results you needed, you may still have been offered a place. Universities make offers based on a range of factors.
Make sure you check UCAS Track on the morning of 18 August so you know what your situation is.
I received better grades than expected and want to apply to The Courtauld
If you received better results than expected you can apply to The Courtauld via Clearing.
You apply via the same process as a normal Clearing applicant.
Can international students apply to The Courtauld through Clearing?
International students can apply to us through Clearing. You'll need to make sure that you meet our English Language Requirements, and that you apply in time to be able to fulfil all visa requirements necessary for you to study in the UK.
How do I make a Clearing application to The Courtauld?
To apply through Clearing, you must contact us directly. Like many universities, The Courtauld will have a dedicated Clearing hotline through which you can speak to one of our advisors about your situation.
Can I make an application through Clearing before I know my results / if I already know my results?
We will need to know your results before we can make you an offer through Clearing. However, you can contact us the moment you have your results if you want to discuss your Clearing options. You are also welcome to get in touch before this to discuss your options based on your predicted results.
I've been made an offer through Clearing. What happens next?
If we have offered you a place through Clearing, you'll need to log on to UCAS Track and accept the offer. If you've been offered a place on A-level results day, you'll only be able to do this from 15:00 BST onward.
This is to confirm that you'll definitely be attending The Courtauld in September. We'll send you an email outlining this after you've made your application.
Declining your place
If you have decided you no longer want to take up your firm choice and would like to take up an offer from elsewhere or no longer want to study at university this year, you can ask to decline your place and be released into Clearing. You need to contact your firm choice institution to decline your place and enter Clearing.
For The Courtauld, please contact us via ugadmissions@courtauld.ac.uk