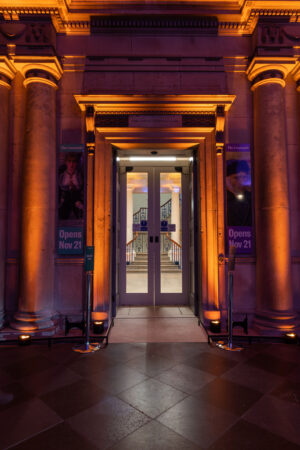 After Hours: Glow Up!
Join in seeing The Courtauld Gallery's major transformation come alive after dark with the Research Forum's new series of After Hours events, starting with Glow Up! on 15 December from 19:00 to 21:00.
You can expect a mix of art, music, food, and drinks, as well as exciting activities inspired by representations of fashion, jewellery, hair, and beauty in our collection, including:
DJ set by London-based artist and DJ and founder of Moonlight Creative, Fiona Jane
A new interactive workshop 'Mantra Tattoo' led by artist Davina Drummond
Brand new installation created by drag artist Rujazzle (Painted Lady, Walking Exhibition(ist)
Food and drink from the stylish new Art Café
Talks from art historians and beauty experts exploring treasures from The Courtauld's collection of masterpieces, including Amedeo Modigliani's Female Nude, Pierre Auguste Renoir's La Loge, and George Seurat's Young Woman Powdering Herself
Read more here and book your tickets today.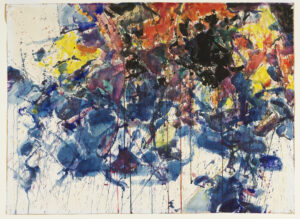 Considering Collecting: Collections within Collections
Find out what inspires individuals to donate their art collections to museums and galleries, and how these gifts help public collections to expand and diversify. Join Coralie Malissard, Curatorial Assistant, and Barnaby Wright, Deputy Head of The Courtauld Gallery, for an in conversation with artist and collector Linda Karshan.
On 14 December at 18:30, our expert panel will discuss the history, character, and importance of the recent Karshan Gift to The Courtauld Gallery (on display 19 November – 9 Jan 2022).This group of 24 major modern drawings, collected by Linda Karshan and her late husband, Howard Karshan, represents one of The Courtauld Gallery's biggest gifts in a generation.
Book your tickets here to uncover the genesis and the particularities of the Karshans' collecting, and the reasons why the couple decided to bequest these works to The Courtauld- as well as the position these now hold amongst the Gallery's collection as a whole.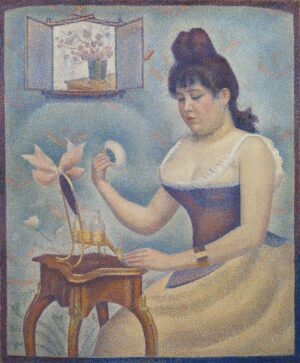 Open Courtauld Hour: Dress-up!
Come along to the last Open Courtauld Hour of 2021! On 16 December at 20:00 the Research Forum are celebrating their final episode of this virtual series in style with an episode called Dress Up! This hour will explore how works from The Courtauld's collection are often used as tools to discuss how historic fashions, such as the glamorous outfits worn in Renoir's La Loge, can be understood by a modern audience.
Join our one-of-a-kind panel in discovering how fashion depicted in Courtauld works can (and has) been used to encourage ethical consumerism, support small businesses and inspire contemporary practitioners to get creative:
Charlotte McReynolds, Curator of Art at Ulster Museum
Toya Walker, Public Programmes Educator at The Courtauld
Emma Andrews, Teacher at Cullybackey College
Aliyah Hussain, Visual Artist and Contemporary Jewellery Designer
From what to wear to what jewellery to gift, book your tickets to this Open Courtauld for your ultimate art historical guide to the festive season!