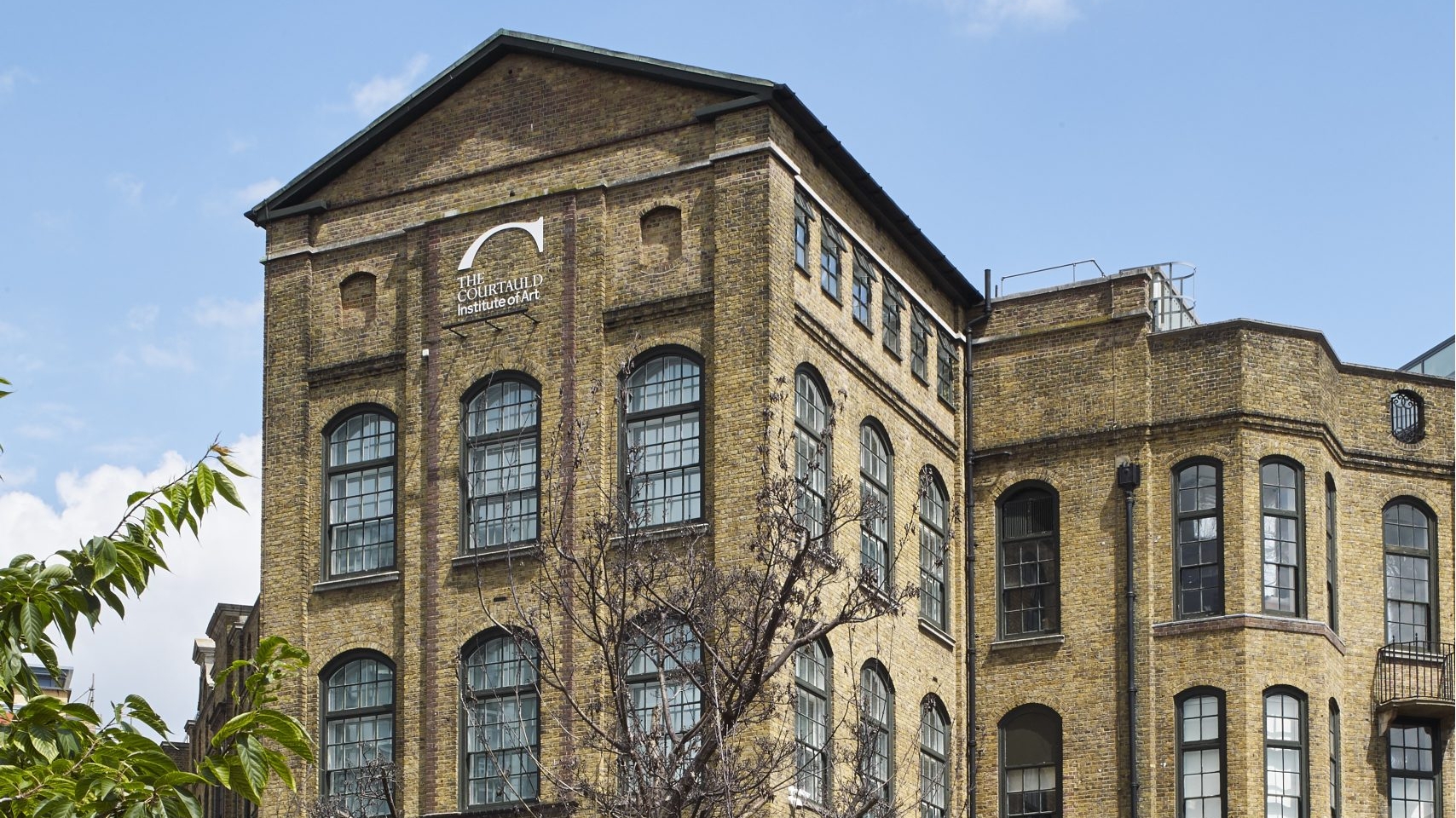 News Archive 2020
The Courtauld launches the James Hughes-Hallett Undergraduate Scholarship
The Courtauld is delighted to announce the launch of the James Hughes-Hallett Undergraduate Scholarship to provide financial support to undergraduate students who are underrepresented in higher education. As part of The Courtauld's commitment to encouraging young people from a wide range of backgrounds to study the History of Art, the new fund has been created through the generosity of Esmée Fairbairn Foundation and donations to the James Hughes-Hallett Memorial Fund.
In each academic year, beginning 2021/22, The Courtauld will award three UK undergraduate students £10,000 each over the course of their three-year BA course. This money can be used to support living costs, and is in addition to the annual Courtauld bursary, which is worth up to an additional £3,000 per year.
To be eligible for the James Hughes-Hallett Undergraduate Scholarship, students must be attending a non-selective UK state school, have a household income below £30,000 per annum, and their parents(s) / guardian(s) must not have attended university. In addition to the main criteria, priority will be given to students who are care leavers, carers, are living with a disability, come from a minority ethnic group or have refugee status.
Professor Deborah Swallow, Märit Rausing Director at The Courtauld said: "We are incredibly grateful to Esmée Fairbairn Foundation and a number of generous individual donors for making the James Hughes-Hallett Undergraduate Scholarship possible. Not only will this be a fantastic support for young people from a range of backgrounds wanting to study art history, but it's also a fitting tribute to James Hughes-Hallett, a close friend to The Courtauld, who truly believed in Samuel Courtauld's founding principles of making art available to all."
Professor Alixe Bovey, Dean and Deputy Director & Head of Research at The Courtauld added: "We are delighted to be able to offer the James Hughes-Hallett Memorial Scholarship to students from underrepresented backgrounds, to encourage even more people to study at The Courtauld. As a world-famous centre for art history, it's vital that our student body is as diverse as this country. This will enable us to continue to diversify and expand the reach of our subject and help us take it in exciting new directions.
"Art history covers virtually every aspect of human history and experience, and helps us make sense of the relationship between people, art and the forces that shape the world we live in today – all while developing the critical skills needed to understand the visual world around us. We want everyone, regardless of their background, to be able to study this fascinating subject. This new source of financial support will be a positive addition to our existing work in this area, which includes free programmes aimed at schools and young people, a week-long Summer University, and a range of financial support for postgraduate students.'
Sir Jonathan Phillips, Chair of Esmée Fairbairn Foundation, said: "Esmée Fairbairn Foundation is very pleased to have been able to support this scholarship fund at The Courtauld in memory of James Hughes-Hallett. It will provide essential financial support to individuals who face significant barriers to entering Higher Education.  James' commitment to the transforming power of the arts and to making them accessible to all helped shape the Foundation's vision of a fairer future. He would have been delighted to see two organisations about which he cared passionately so aligned in seeking to improve the life chances of young people."
Applications to the scholarship are now open and more information can be found on our Undergraduate Funding pages. More information about studying undergraduate art history at The Courtauld can also be found here.
The launch of the James Hughes-Hallett Undergraduate Scholarship is part of The Courtauld's ongoing work to engage more young people with art history and support Widening Participation aims. Potential students can sign up to free online Insights into Art History and Study Skills workshops, as well as take part in our free Summer University – with plans to expand this programme further when The Courtauld Gallery reopens in 2021.
James Hughes-Hallett was an accomplished businessman, dedicated philanthropist and a devoted supporter and champion of The Courtauld. James joined The Courtauld's Governing Board in 2008 and served as its Chairman for five years between 2012 and 2017. He presided over a successful period for the institution, during which The Courtauld expanded its breadth and scope, won accolades for its teaching and research and embarked on its current transformational project, Courtauld Connects. In 2018 James was awarded an Honorary Fellowship of The Courtauld.
James's passion for the arts, education and philanthropy were ever present, and alongside his roles at The Courtauld, he was a Governor of SOAS (2005-2010), a Trustee of Dulwich Picture Gallery (2005-2013), Chair of Esmée Fairbairn Foundation (2013-2019) and Vice-Chairman of the Attingham Trust (2008-2019). He was passionate about teaching art history to young people and played a major role in the establishment of the charity 'Art History in Schools'.
The Courtauld also offers a wide range of postgraduate scholarships, with the average recipient being awarded £6,000 per year. For more information on our postgraduate scholarships, please visit our Postgraduate Funding pages.