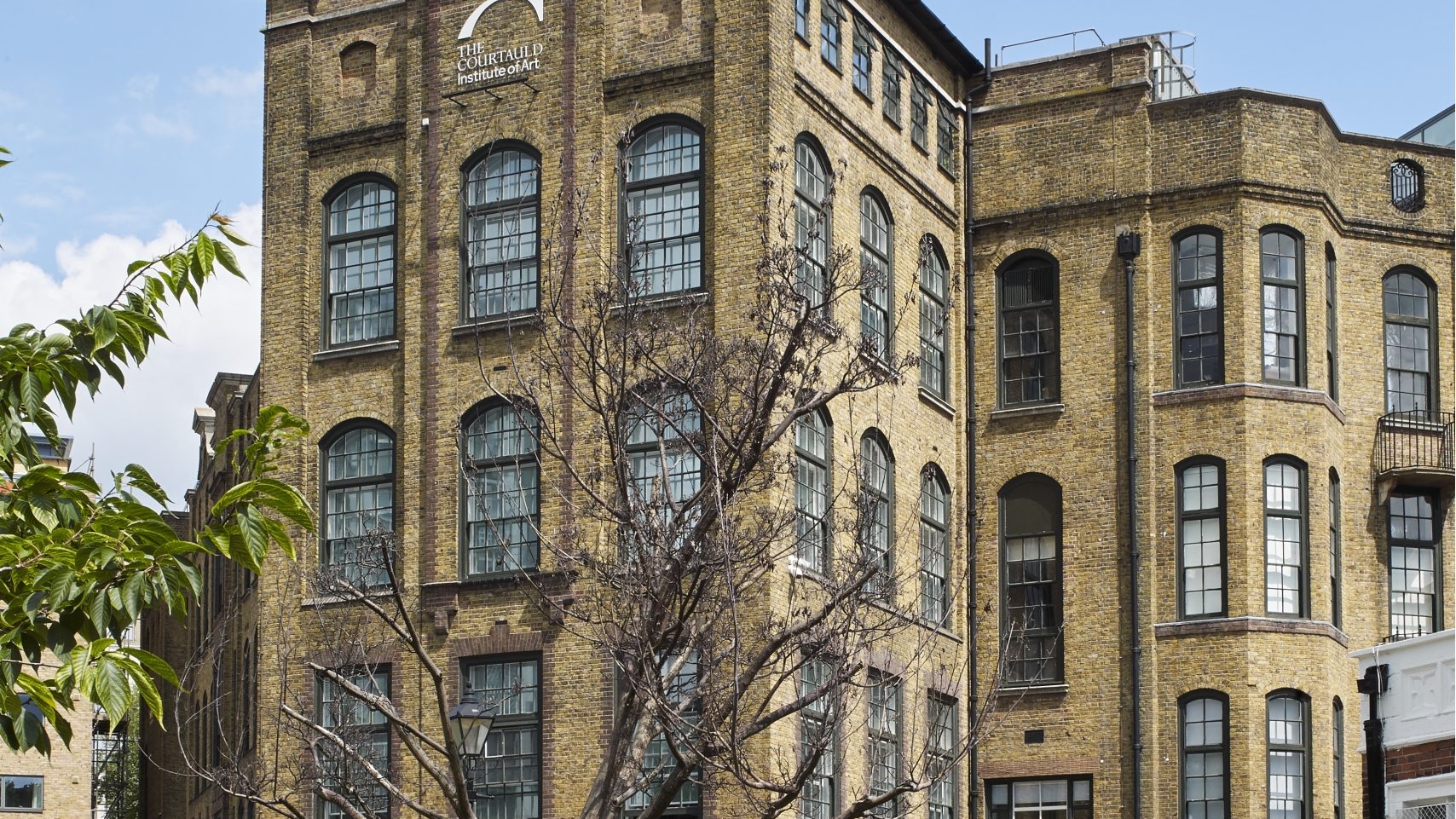 News Archive 2020
The Courtauld to return to face-to-face small group teaching from September 2020
The Courtauld Institute of Art will return to face-to-face small group teaching from September 2020, after delivering all teaching and learning online in the summer term of 2020. The Vernon Square campus will also reopen to students – but with enhanced health and safety measures in place to protect staff and students from COVID-19.
Following on from extensive planning and risk assessment work, the autumn term of 2020 will see:
Small group seminar teaching (for groups of under 20 people) being delivered in person at Vernon Square. This will however be done in much larger rooms, so everyone can stay 2m apart, and stay safe.
A one-way system introduced at Vernon Square, so staff and students can move safely around the building. There will be hand sanitiser available throughout; additional cleaning of teaching rooms; limits on the numbers of people in lifts and toilet blocks; and staff and students must wear face coverings when moving between rooms, and in smaller spaces where they cannot remain 2m apart.
Studio time and practice will be the priority for Conservation and Technology students.
Student support services will continue to be delivered predominantly online – including a fully online Welcome Week for new and returning students. There will also be an on-site presence from the Student and Academic Services team, with a booking system put in place to avoid queues.
Lectures will be delivered online as live events or with live elements, to give students the chance to interact. They will also be available on The Courtauld's Virtual Learning Environment (VLE) for those who cannot access them at the scheduled time.
The Library at Vernon Square will reopen and offer click and collect book hire, and a scan on demand service to support its extensive collection of digital publications and resources. It will also be possible to book desk space to work in the Library – again at a spacing of at least 2m. We will also aim to make online versions of required readings available on the VLE.
The full academic year will be timetabled to allow for the flexibility of a return to all teaching and learning being delivered face-to-face if social distancing is no longer required, with this being reviewed on a term-by-term basis – as well as to react and deliver all teaching online if COVID-19 worsens.
"When looking at our plans for next academic year, we worked on three main principles," said Märit Rausing Director of The Courtauld, Professor Deborah Swallow. "Firstly, the health and safety of our staff and students is our top priority.  Secondly, we believe that small group teaching and studio-based practice are an important part of what makes learning at The Courtauld special, and allowing this to happen face-to-face has been our priority. Finally, we want to make sure that everyone can access teaching, learning and support – even if they're having to self-isolate or shield for health reasons.
"I'm delighted to be able announce that we have been able to achieve this, with a reopening of our Vernon Square campus and a return to face-to-face small group teaching from September 2020. I look forward to seeing our staff and students there in the autumn."
"The Students' Union is excited to once again welcome new students to The Courtauld for the next academic year. We have been working hard alongside staff to ensure that all students have the best experience possible when they arrive," added Charlotte Osborne, Students' Union President at The Courtauld Institute of Art.
"The Students' Union are committed to supporting all students at The Courtauld and will make sure that students receive the same quality of support as every other year – our plans include wellbeing events, social activities and holding regular committee meetings to hear students' thoughts."
More information: