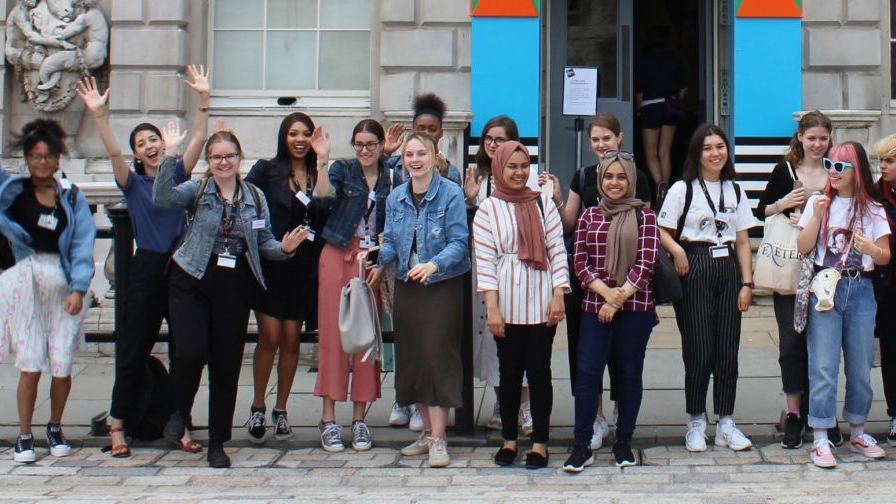 News Archive 2020
Applications open for Year 12 Summer University
We are excited to announce that applications for our Year 12 Art History Summer University are now open. The free course for students from non-selective state schools and colleges in the UK, is running from Monday 29 June – Friday 3 July 2020, and is available online for the first time.
Students on the course will spend five days learning online with The Courtauld, and will receive a lively and wide-ranging introduction to the subject of Art History. Over the course of the week, students will work closely with leading art historians, curators and museum professionals, as well as current Courtauld students, to find out more about Art History.
Upon completion of the programme, students will have the confidence and support to apply to The Courtauld Institute of Art for BA History of Art. Students will also have a chance to work towards an ASDAN Universities Award, and become eligible to take part in a series of free online Courtauld Study Skills workshops in the Autumn Term.
To apply for Summer University, students must meet the following initial criteria:
Are studying in Year 12 in England or Wales, Year 13 in Northern Ireland, or S5 in Scotland
Attend, and have always attended, a non-selective UK state school or college (non-fee paying)
Have a broad interest in visual culture
Be interested in subjects such as History, English Literature, Art, Classics, Languages and Politics (or other subjects that involve essay writing, research and presentations)
Be considering applying to Higher Education Institutions in Year 13
Applications for this course will close on Monday 8 June, 5pm.