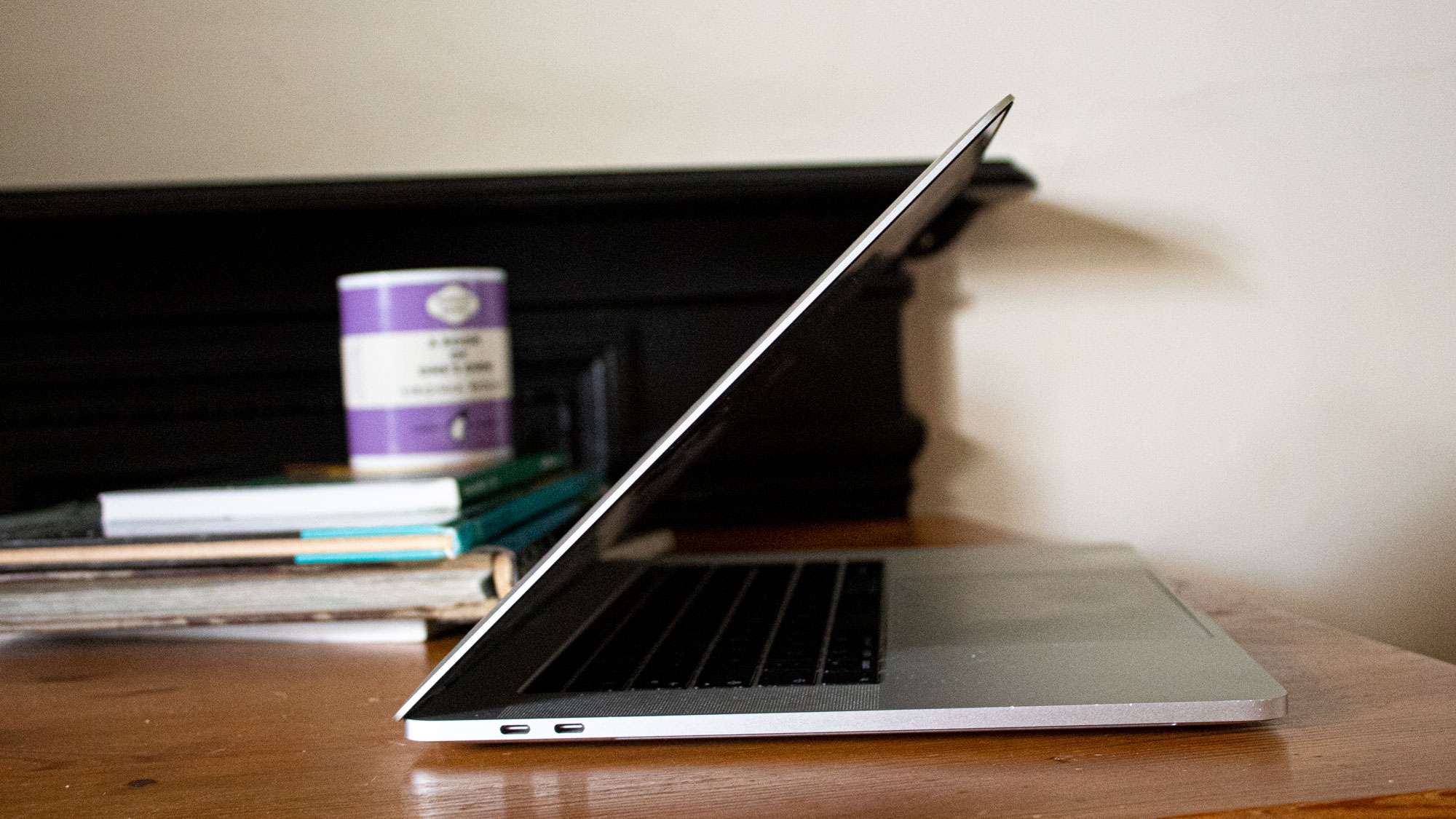 Online resources
A huge collection of online resources are available on and off campus.
Courtauld staff and students have access to:
full text articles and e-books
bibliographic tools
primary sources content
images
audio-visual material and more
Subscription Resources
A-Z list of subscribed resources
17th-18th Century Burney Collection Newspapers  (Gale Cengage Learning, via JISC)
The largest single collection of seventeenth and eighteenth century English news media available from the British Library
19th Century UK Periodicals  (Gale Cengage Learning, via JISC)
Fully searchable nineteenth century periodical literature of exceptional range and diversity
A&AePortal  (Yale)
A rich resource of E-books and images originating from important art and architecture scholarship from leading university and museum publishers including out of print publications
ACLS Humanities E-Book (HEB) (Fulcrum)
A digital collection of over 5,400 seminal books in the humanities and related social sciences
AM Digital Research Methods Primary Sources
Introduces students to the key approaches and methodologies of working with source material. Nearly 200 hundred essays, videos, "How to" guides and case studies.
Art & Architecture Source  (EBSCOhost)
With strong international coverage this offers the largest full-text art research database of journals, magazines and books as well as detailed indexing and abstracts and thousands of images.
Art and Architecture Archive (ProQuest)
A comprehensive primary source collection of periodicals from 1860 onwards, broad in scope and enabling detailed full text research
Art, Design and Architecture Collection (ProQuest)
Provides content from specialist indexes including ArtBibliographies Modern (ABM), The Design and Applied Arts Index (DAAI) and The International Bibliography of Art (IBA) as well as access to over 500 titles in Art & Humanities Full Text.
Art History Research Net (AHR net) (Formerly known as Arts:Search) – Incorporates four linked databases:
ReVIEW – full text arts and architecture journals
Arts + Architecture ProFILES – biographical data
Design Abstracts Retrospective – abstracts of twentieth century journals about design and applied arts
Research Sources: 1. British and Irish Architecture and Decorative and Applied Arts 1850s – 1930s
Research Sources: THE POSTER – a broad range of material related to this subject
Art Sales Catalogues Online (Brill)
Access to scanned historical art sales catalogues from 1600 to 1925, based on Frits Lugt's Répertoire des Catalogues de Ventes Publiques intéressant
Artforum Archive
The backfile of Artforum (later Artforum International), encompasses everything from its launch in 1962 to 2020
Artifex Press Catalogues
Publishes digital catalogues raisonnés of a growing selection of twentieth century artists
Askews and Holts VLeBooks
Offers access to an extensive number of eBooks, both new and backlist content
(This service replaced DawsonEra e-books on 1st August 2020.)
Berg Fashion Library (Bloomsbury)
Comprises more than 13,000 color images, over 100 academic eBooks, an invaluable museum directory, a unique exhibition archive plus reference works
Bloomsbury Video Library (Formerly Artfilms Digital)
Bringing together award-winning, international film and videos across a wide range of interdisciplinary subjects in the Arts and Humanities
Bridgeman Education (Bridgeman Art Library)
Provides access to an extensive collection of images from locations worldwide and enables complete usability for educational purposes. Available on campus only
British Library Newspapers (Gale Cengage Learning, via JISC)
An extensive selection of newspapers from the British Library collection, both regional and local, providing cultural, social and political insight into nineteenth century Britain
British Periodicals (ProQuest, via JISC)
This resource enables access to a huge number of facsimile page images and searchable full text of nearly 500 periodicals of wide ranging subject matter from the late seventeenth century to the early twentieth century
C19: The Nineteenth Century Index (ProQuest)
Contains over 24 million bibliographic records for a full range of nineteenth century source material including books, periodicals, official publications, newspapers and archives
Cambridge Companions  (Cambridge University Press)
A series of authoritative guides written by experts as an introduction to important writers, artists, philosophers, topics and periods
Chicago Manual of Style
An essential guide, now in it's seventeenth edition, with examples of every possible reference style
Country Life Archive (ProQuest)
A comprehensive archive (1897 to 2005) of the weekly British culture and lifestyle magazine focusing on fine art and architecture, the great country houses, and rural living.
Courtauld Institute of Art Research Portal
A key resource sharing the research output of the Institute's academic staff from 1975 onwards
Critical Collective
Dedicated to editing and preserving writing on the visual arts in India, also expanded to include video and photography
Ebook Central  (ProQuest)
Holds a vast collection of authoritative ebooks in a range of subjects from the world's top publishers together with a range of user tools and functions to enhance research
Ebook Collection (Ebsco)
Offers access to an extensive collection of new and backlist content
EEBO – Early English Books Online (JISC eCollections)
A vital resource for early modern materials incorporating over 125,000 titles published in Britain and British North America, and works in English printed elsewhere, between 1473 and 1700
Early European Books Online (ProQuest, via JISC)
Provides hugely detailed facsimile images of thousands of rare books dating from 1450 – 1700
Electronic Arts Intermix
A special subscription-access layer of the Electronic Arts Intermix (EAI) Online Catalogue featuring full-length streaming videos for a number of artists.  Electronic Arts Intermix is a nonprofit arts organization that is a leading international resource for video and media art.
Gale Primary Sources
Links access to three databases allowing for broadened subject research across a wide range of primary source material:
British Library Newspapers
Nineteenth Century UK Periodicals
Seventeenth and Eighteenth Century Burney Newspapers Collection
Harper's Bazaar Archive
From the first US edition of 1867 this resource reproduces in it's entirety the archive as well as current publications of the world's oldest continuously published fashion magazine. It also includes good coverage of the UK edition.
Humanities Source Ultimate (EBSCOhost)
Wide ranging subject matter manifested in a diversity of publications and documents from arts reviews and obituaries to original works of fiction and bibliographies.
Index of Medieval Art
An extensive scholarly database building on the print index begun in 1917 by Princeton scholars, featuring works from multiple medieval faith traditions as well as secular imagery comprising images and descriptive data related to the iconography of works of art produced between early apostolic times and the sixteenth century
Interaction of Color
An entirely new and interactive way to experience one of the most influential books on colour. In addition to signing in with your Courtauld credentials, the first time you use the platform you need to create a personal account.
International Encyclopedia of Surrealism
Presents the first comprehensive and systematic overview of one of the most influentual and enduring 20th century art movements, from its beginnings to the present day.  It features a 3-volume reference work, interactive timeline and rare archive images, portraits and artworks.
ITER – Gateway to the Middle Ages and Renaissance
ITER was formed to enhance learning in the study of the Renaissance and Middle Ages through online resources. It offers access to a number of databases including:
The Iter Bibliography
Paul Oskar Kristeller's Iter Italicum: the most comprehensive finding list available of previously uncatalogued or incompletely catalogued Renaissance humanistic manuscripts
The International Directory of Scholars
The Renaissance and Reformation Journal
JISC Historical Texts (JISC eCollections)
A full text digital archive enabling the cross-searching of content from the following databases covering thousands of texts published in the late fifteenth century to the long nineteenth century:
EEBO (Early English Books Online) – see listing above
ECCO (Eighteenth Century Collections Online) – more than 180,000 titles published in Great Britain and its colonies during the eighteenth century
BL 19th Century (British Library 19th Century Collection) – over 25 million pages of previously rare and inaccessible titles
JISC Journal Archives  (JISC eCollections)
A single platform providing access to journal archives from eight different publishers: Brill, Institution of Civil Engineers, Institute of Physics, ProQuest, Oxford University Press, Cambridge University Press, the Royal Society of Chemistry and Taylor and Francis as well as the complete run of the feminist magazine Spare Rib.
JSTOR
Designed to offer an expanding range of core journals in the humanities, social sciences and sciences. The provision offered in Arts and Sciences I, Arts and Sciences II, Arts and Sciences III and Arts and Sciences VII constitutes collections which have been developed to provide access to an ever greater range of disciplines and subject areas
Kanopy
An unique video streaming service offering, as they describe, 'thoughtful' and acclaimed content including documentaries, independent and other films as well as educational videos
NewsVault
(Gale Cengage Learning, via JISC)
Open Dissertations (EBSCO)
More than 1.4 million electronic theses and dissertations from more than 320 universities around the world, from 1902 to the present
Oxford Art Online
Unified access to Oxford's leading art reference sources comprising:
Grove Art Online: The foremost scholarly art encyclopedia
Benezit Dictionary of Artists: Offering unique information about the sale and collection of artists' work
The Oxford Companion to Western Art : In-depth coverage of Western Art encompassing critical appreciation and factual information on over 1700 artists from classical times to the twentieth century
The Encyclopedia of Aesthetics : A comprehensive survey of major concepts, thinkers and debates about the meaning, uses and value of all the arts
The Concise Oxford Dictionary of Art Terms : Covers a wide range of terms from the visual art world, including materials, techniques and important styles and periods
Oxford Bibliography on Buddhism
Authoritative research guide, updated annually with the latest research
Oxford Dictionary of National Biography
Access to 60,000 authoritative life stories of figures who have shaped British history, worldwide, from Roman times to the twenty first century
Oxford English Dictionary Online
Regularly updated, the definitive guide to both the present-day meanings, and the history of, 600,000 words
Oxford Reference Online
Brings together over 100 titles from Oxford University Press's award-winning Encyclopedias and Companions
Periodicals Archive Online (ProQuest, via JISC)
An extensive archive offering full-text coverage of hundreds of international periodicals in the humanities and social sciences encompassing two centuries of content
ProQuest Resources
A useful way of searching across all our subscribed ProQuest resources from one place
Vogue Archive (ProQuest, via JISC)
Makes accessible the complete backfile of Vogue magazine (US edition), from the first issue in 1892 to the current month and includes specialist indexing of full-page images enabling detailed searching
Vogue Italia Archive (ProQuest, via JISC)
Provides the full run of Vogue Italia, covering over half a century, again with the specialist indexing capability of Vogue Archive
Women's Magazine Archive (ProQuest)
An archive comprising a range of key women's interest magazines,  making available critical primary sources through which to interpret multiple aspects of 19th and 20th-century history and culture
Women's Wear Daily (ProQuest)
The only digitised source of the archive of this influential publication with issues from 1910 onward
Open Access Resources
Multi-format resources
Images
Audio-visual
E-books
Online Journals
Bibliographic
Institutional repositories and theses
Catalogues raisonnés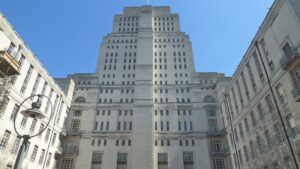 Skills and Support
We offer tailored support to help you make the most of online resources. We provide support by:
*We also provide online sessions specifically for course groups. Please contact us at: library@courtauld.ac.uk for more information.