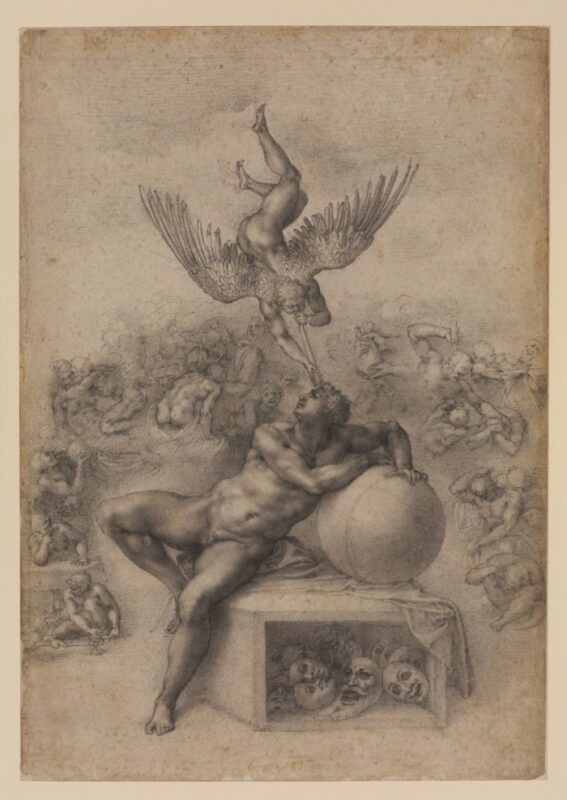 Michelangelo Buonarroti (1475- 1564), Il Sogno (The Dream), c.1533, The Courtauld, London (Samuel Courtauld Trust) © The Courtauld
Il Sogno (The Dream)
Michelangelo Buonarroti
One of the finest Renaissance drawings, The Dream is amongst The Courtauld's greatest treasures. The meaning of this enigmatic work is elusive, but its title, given just a few years after the artist had died – a rare occurrence for a Renaissance drawing – provides some clues.   
The highly finished drawing shows a winged spirit swooping down to trumpet a message to a muscular nude youth leaning on a globe, both perched upon a box containing a pile of masks. In the background, groups of writhing bodies blend into, or emerge from, a cloudy haze. Most commonly, the main figure has been interpreted as the human mind being awakened, as if from a dream, and summoned back to virtue from the vices.  
Showcasing Michelangelo's exceptional drawing skills and imaginative composition, this drawing exemplifies his distinctive method of modelling flesh with virtually invisible strokes, while firmly defining the contours of the figures.