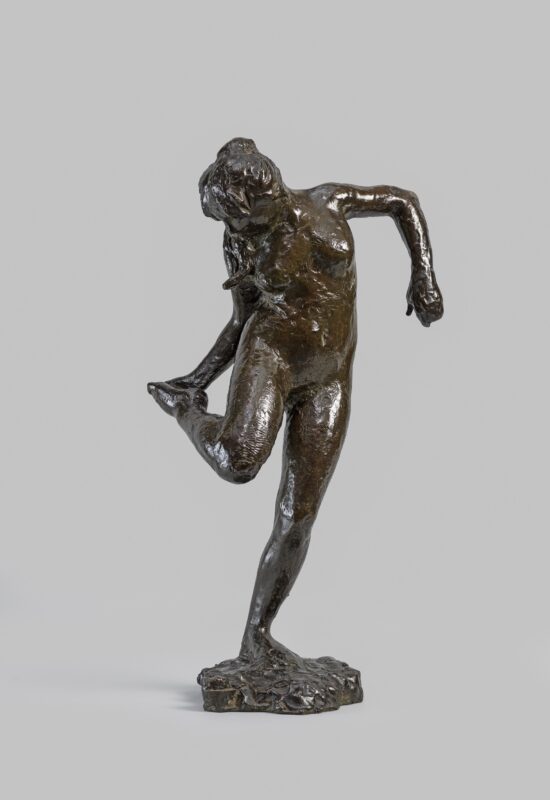 Edgar Degas (1834–1917), Dancer Looking at the Sole of her Right Foot, Bronze cast by A.A. Hébrard Foundry, Paris, Around 1919–20, from a wax model made around 1895–1900, The Courtauld, London (Samuel Courtauld Trust) © The Courtauld
Dancer Looking at the Sole of her Right Foot
Edgar Degas
In his sculptures of dancers, Edgar Degas sought to capture the female body in motion and in strenuous ballet postures. Many of his models were young and impoverished ballerinas at the Paris Opéra. In 1910, one of his regular models, known only as Pauline, described the physical strain of holding this posture. She did this repeatedly over many sessions. Four sculptures and numerous drawings feature this pose.
Explore this sculpture in our virtual tour
This sculpture is on display in the Weston Gallery, Level 3 of The Courtauld Gallery. You can view this room from the comforts of your home through our virtual tour.
Launch tour