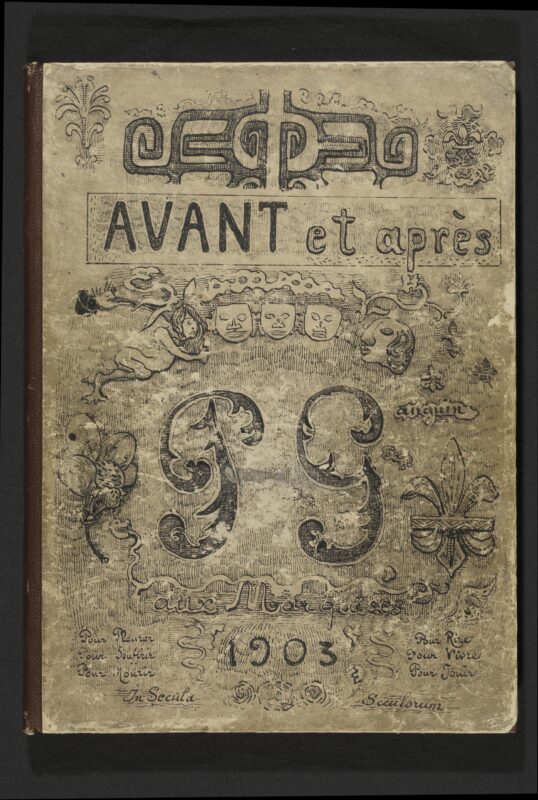 Front cover, pen and black ink. Detail from the manuscript Avant et après by Paul Gauguin. © The Courtauld.
Avant et après (Before and after) 
Paul Gauguin
Gauguin was a prolific writer whose written output is intimately entwined with his art. Avant et après (Before and after), his final manuscript, was completed on the island of Hiva Oa in the Marquesas during the last months of his life. The manuscript is interspersed with numerous pen and ink drawings, as well as many monotypes, depicting the landscapes and people of the Marquesas.  
In the 213 handwritten pages of this part-memoir, part-manifesto, Gauguin muses on his own art, records anecdotes of his friendships and conflicts with writers and other artists, in particular with Vincent van Gogh. Gauguin set down blistering tirades against the French colonial and church authorities in Polynesia, yet the text is also peppered with examples of his own racism and misogyny.