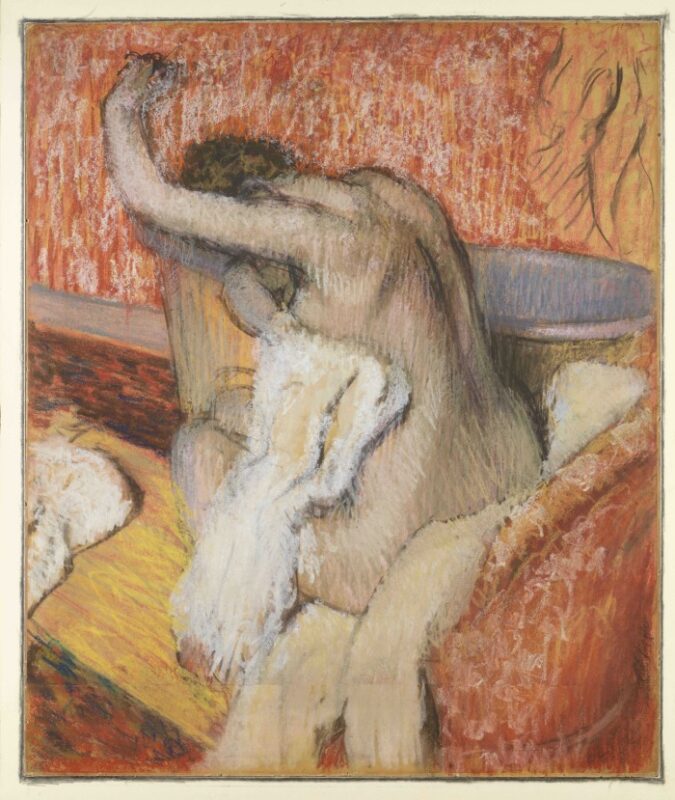 Edgar Germain Hilaire Degas (1834-1917), After the Bath - Woman Drying Herself, circa 1895, The Courtauld, London (Samuel Courtauld Trust) © The Courtauld
After the Bath – Woman Drying Herself
Edgar Degas
This lavish, large-scale pastel depicts a naked woman, her arm raised as she dries herself. Such intimate scenes increasingly occupied Degas in the later decades of his career. In these close-up views of faceless, naked bodies posed in undistinguished contemporary interiors, the artist aspired to represent a new type of modern female nude.  
As is typical of Degas's pastels, the medium is applied in distinct layers, with very little blending, over a charcoal underdrawing. The artist favoured tracing paper as it allowed him to incorporate earlier studies into his drawings. However, because pastel does not adhere easily to its smooth surface, he would then use a fixative to secure each successive layer. This method, unique to Degas, creates marvellous drifts of colour and unusual graphic rhythms, blurring the boundary between drawing and painting. 
Explore this painting in our virtual tour
This painting is on display in the LVMH Great Room, Level 3 of The Courtauld Gallery. You can view this room from the comforts of your home through our virtual tour.
Launch tour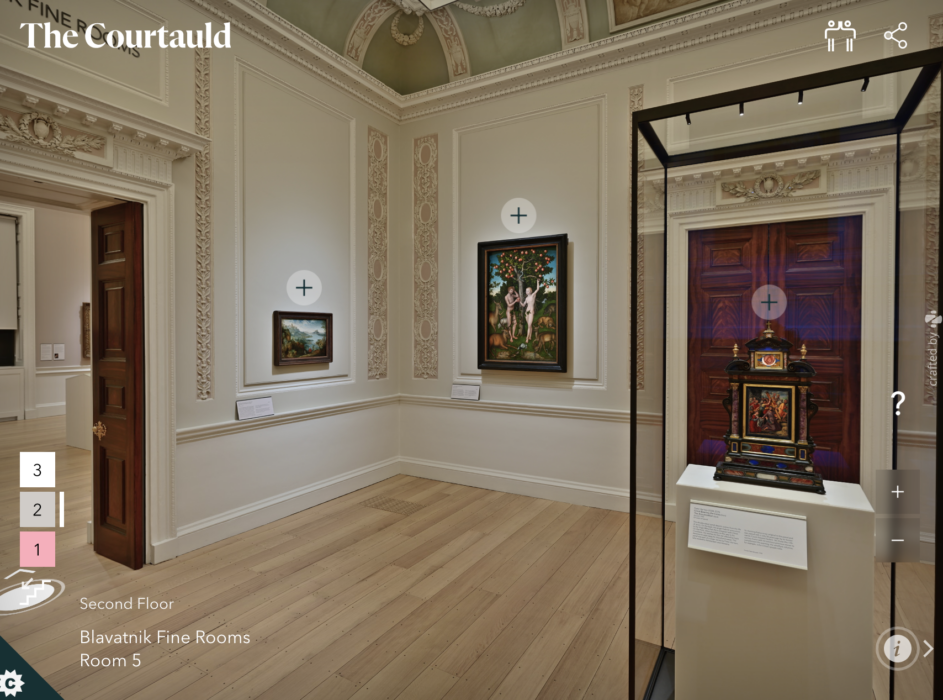 Create your own gallery
Bring home your favourite pieces from The Courtauld's collection with our exclusive custom prints to suit your space. Choose from art paper or canvas, in a range of sizes and frames, and we will make your print and deliver it directly to your door.
View all prints