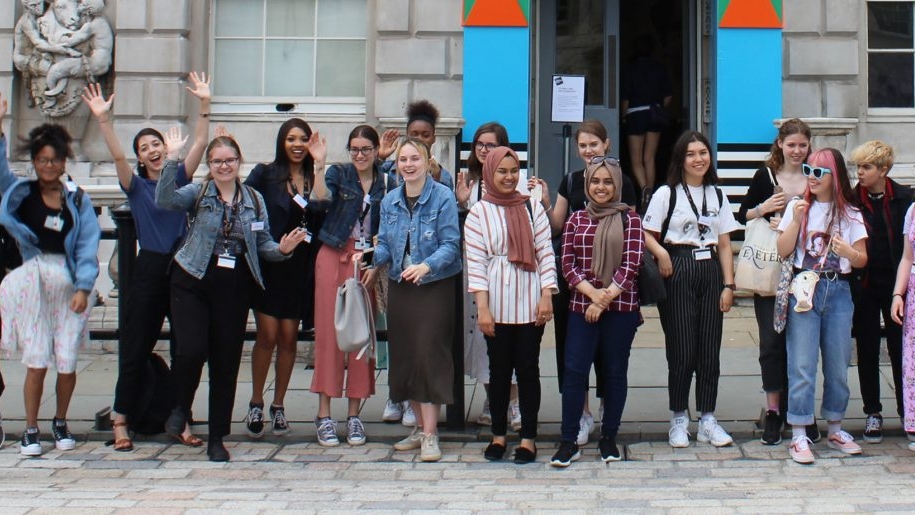 Summer University
Art History Summer University provides a lively and wide-ranging introduction to the subject of Art History.
Over the course of the short programme, attendees will work closely with world-renowned art historians, curators and museum professionals, as well as current Courtauld students, to find out more about Art History and the benefits of studying it at degree level.
Summer University usually takes place in July, with applications opening around March.
'I really enjoyed the programme. It was an enriching opportunity, which has ignited my quest of studying Art History at university.'
Who can apply?
Summer University is open to Year 12 students from non-selective state schools and colleges across the UK.
We welcome applications from all students who have an interest and desire to explore History of Art.
When to Apply
Summer University normally takes place in July, with applications opening around March.
Course Content
The course content will be confirmed when applications open in 2023.
This course is designed to give you:
A better understanding of Art History as a subject, through lectures, seminar discussions and group work online
The opportunity to meet university lecturers, museum professionals and current undergraduate students
The opportunity to find out about The Courtauld from current students and alumni, and what it's like to study in London
Space to think about whether this might be the right option for you
The confidence and support to apply to The Courtauld Institute of Art for your BA should you wish to do so
Students who participate will be eligible to attend a series of online Study Skills Workshops delivered by The Courtauld during Autumn Term.
More details and application
More details on the format of Summer University 2023 and information on how to apply will be available in the new year.
Please note, the course is always over-subscribed.
Need more information?
For more information please contact Jonathan Bridges, Widening Access Schools Officer.
E-mail: education@courtauld.ac.uk
The Art History Summer University is part of The Courtauld Institute of Art's Access Agreement.