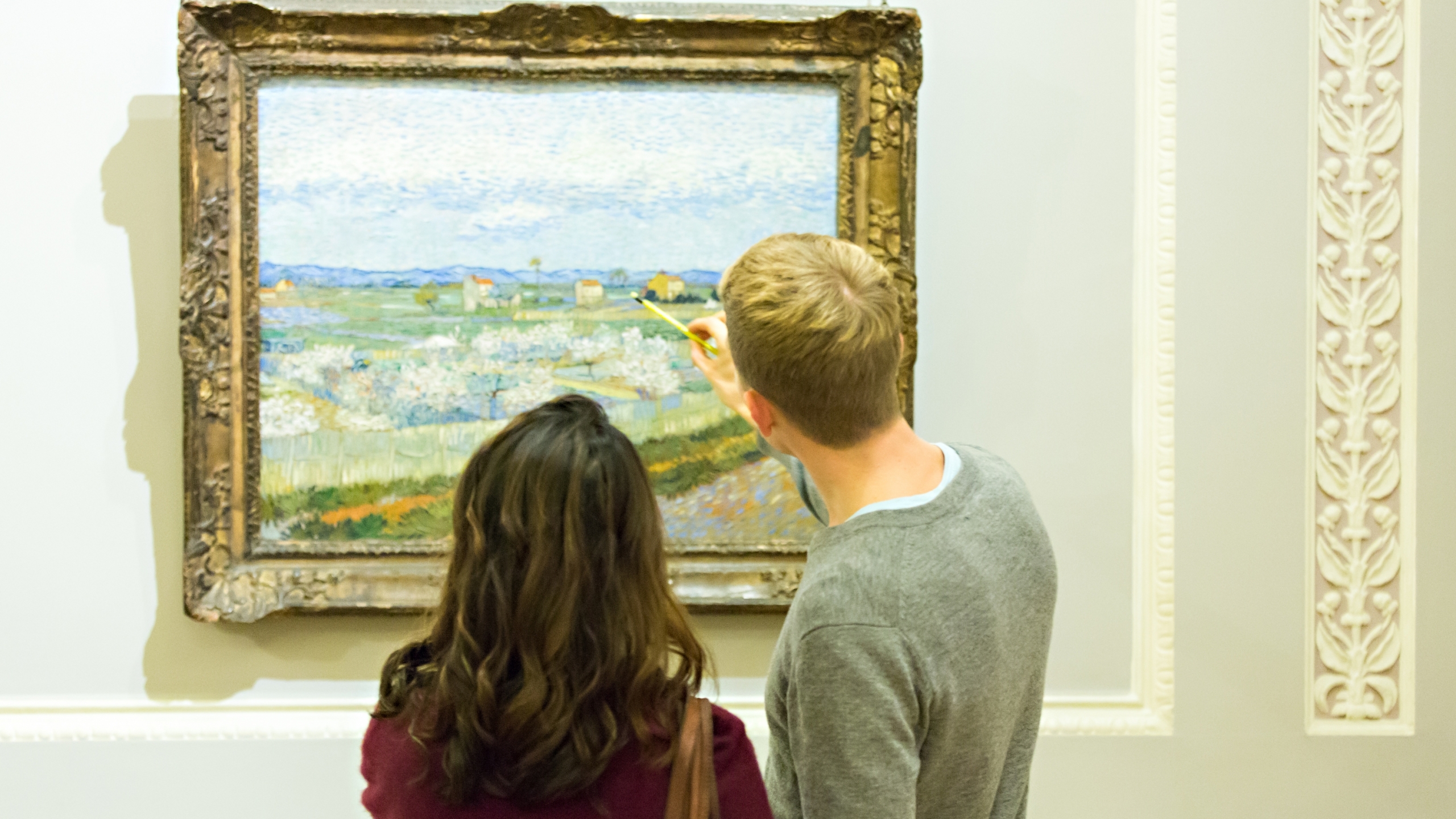 What is art history?
Art history – the study of art from across the world, and from the ancient to the present day – covers virtually every aspect of human history and experience. This is because it looks at works of art not just as objects, but as a way of understanding the world, and the societies in which they were created. 
What were the conscious and unconscious choices that led to an artwork's form and subject matter? What does its content – how people are represented, how religion is shown – tell you about the society in which it was created, and its history? How was it received when it was first put on display, and how has this changed? 
By asking these questions, art historians gain a fascinating insight into how people throughout time and across the world lived, thought, felt and understood everything around them. Developing understanding of these challenges helps us make sense of the relationship between people, art and the forces that shape the world we live in today – and provides us with the critical skills to understand the visual world around us. 
Why study Art History?
It combines the rigour of a history degree with the visual skills required to interpret works of art. It will help you develop critical skills, to think about art and history from a variety of perspectives, and to present your ideas succinctly and persuasively. These are all key skills that will help you to stand out in today's job market. You will learn to analyse the role art plays in shaping society. Art History will introduce you to world-famous works of art, as well as others that are less well known but equally as fascinating to examine and study. You will get to explore new areas of Art History, and artworks from a variety of time periods, from all around the world, delivered in a range of different forms. If you enjoy reading history, studying literature or languages, looking at art, and are fascinated by the relationship between people, art, and the forces that have shaped the world we live in, then Art History is the subject for you.
Why does art history matter?
Experts from across The Courtauld share their insights into the importance of art and art history as part of HENI Talks ongoing series which asks leading cultural figures the question 'Why does art history matter?'